Vintage Roycroft Pottery TilesBy
Mark Chervenka
Vintage Roycroft pottery tiles?
Take only a quick glance at the mark in Fig. 5–the letter R inside an orb with crosses on the top–and you might think you're looking at vintage Arts and Craft pottery tiles.
The original R and orb mark, of course, was first used by the Roycroft Community in East Aurora, New York. Founded by Elbert Hubbard, the Roycroft community and workshops were based on the principles of the Arts and Craft movement. Products made by the Roycrofters are some of the best examples of the Arts and Crafts style and are highly collectible.
Many, but not all, pieces of vintage Roycroft made beginning in 1906 had a distinctive mark. With slight variations, this basic mark was used through 1938 when the Roycroft shops were closed.
A new mark was introduced in the mid-1980s that is very similar to the original mark. The new version has two letter R's in the orb, not one R like the vintage mark. The new mark is owned and licensed by Roycrofters at Large, an organization dedicated to promoting and preserving the original Roycroft site in East Aurora. The double R's in the new mark represent Roycroft Renaissance, a licensed trade name belonging to Roycrofters at Large.
Although pieces with the new mark are no problem to knowledgeable buyers, they do pose some potential confusion. Occasionally pieces with new marks are offered–either through ignorance or deliberate intent–as vintage pre-1938 Roycroft items.
Blurred, poor quality digital images of marks commonly found in online auctions can make identification difficult. If there is any doubt whether a mark has one or two R's, be sure to ask the seller very specific questions.
The new double R mark appears on a wide variety of products other than pottery tiles including china, jewelry, lamps and metal goods. Most of the new products are very good quality and many are collectible for their own merits. Many are sold at museum gift shops.
It's almost inevitable, though, that some new pieces drift into the collectibles market. Just remember that any mark with two R's is modern.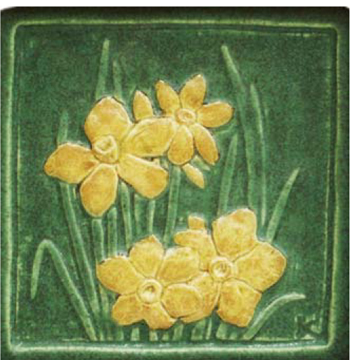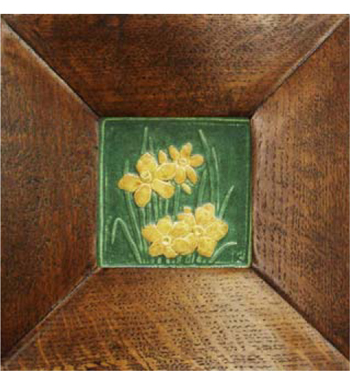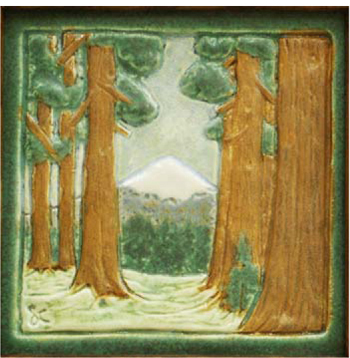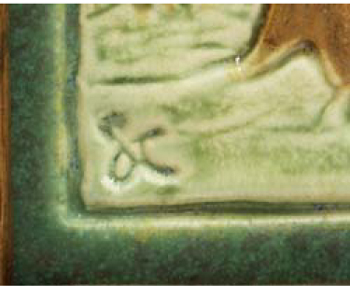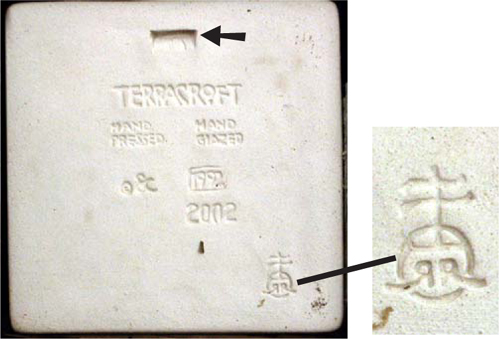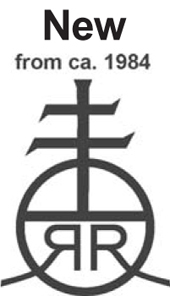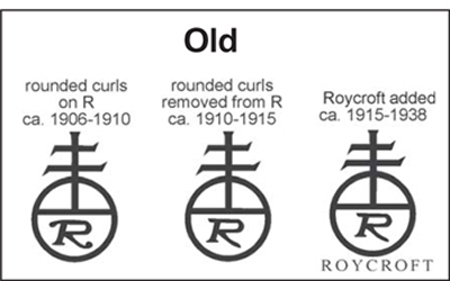 Real Or Repro is an industry resource powered by
a vetted marketplace of dealers and winner of numerous
Ecommerce Bytes Sellers Choice awards
for Quality, Usability, Customer Service, Communications and Most Recommended Selling Venue
---
So now,
Our Ruby Lane Shop Owners
invite You
to shop with them for the
Real Deal
on Ruby Lane ...
View More Similar Items