Searching for Furniture & Lighting (3)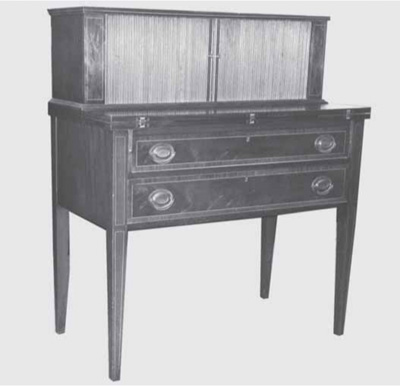 A 1940s 'Honest' Reproduction?
A recent visit to a very reputable local antiques dealer turned up what appeared to be a real gem of a Hepplewhite tambour desk. Sitting among a large collection of fine period furniture, it would be easy for the uninitiated or casual buyer to accept the desk as the real thing. Especially given the sterling reputation of the dealer.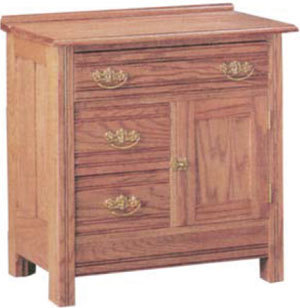 Wear and Hardware Shadows - Inspecting Drawers for Clues to Age
There are many pieces of new unpainted furniture in the antiques market today. From new Arts and Crafts oak made in America, to the flood of Indonesian mahogany in 19th century styles, many of these new pieces are virtually indistinguishable in shape from the originals. Add new hardware cast from vintage originals and you have the potential for confusion.

Tilt Top Tables - Old, New and Alterations
Three legged, or tripod legged, tables have been one of the most popular shapes of antique furniture for years. They are relatively small and can be used in apartments as well as homes. Their size makes them easy to carry home in trunks and back seats of almost any kind of car and that means they can be sold as "impulse" items to tourists, casual shoppers and other non-collectors. This demand has made three legged tables one of the most heavily reproduced types of antique furniture. In this month's column we'll look at some typical new tables and compare them to old originals. Tilt Top Tables.