New Halloween ItemsBy
Mark Chervenka
New Halloween Items
Every Halloween brings more reproductions of vintage pieces. Some of the more inventive pieces include cardboard wall pockets and hand-knitted treat bags. Modern designers are also turning to different vintage sources for their designs. The pumpkin and goat figure in Fig. 2, for example, was copied from an image originally printed on an early postcard. The printed image was copied to produce this three-dimensional figure.
Another new trend is to make the more intricate pieces from a plaster-like material. Although advertised and described as "paper mache," the new material is brittle and hard. Its weight and feel resemble ceramic pieces rather than the softer and lighter feel of true paper mache.
Some of the jack-o'-lanterns, like the one in Fig. 1, are also appearing painted black inside. One of the ways to detect the new better quality paper mache jack-o'-lanterns reproductions was to test the inside with black light. Almost all the new ones fluoresced brightly due to the new paper. Painting the inside black hides the paper and defeats the black light test.
Some unusual pieces are shown in Figs. 1 through 16.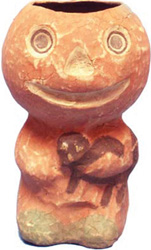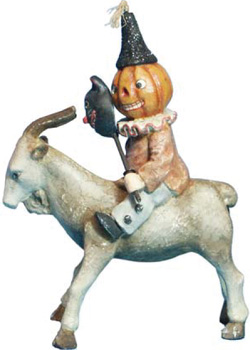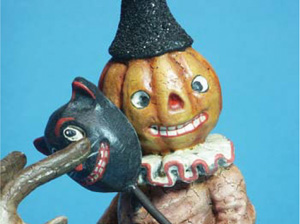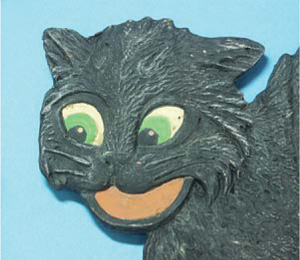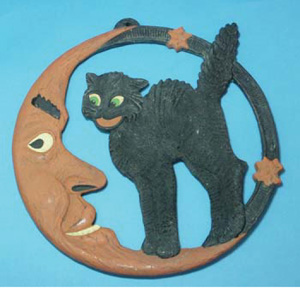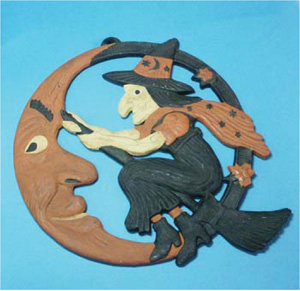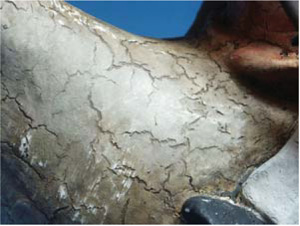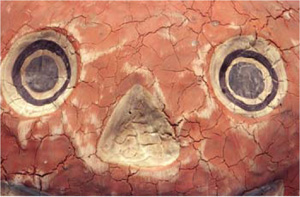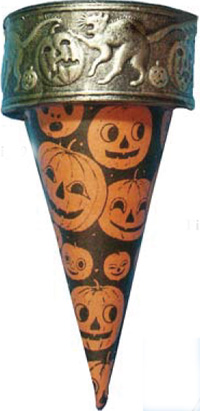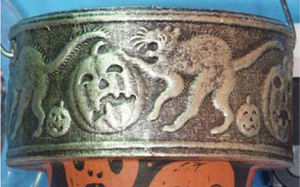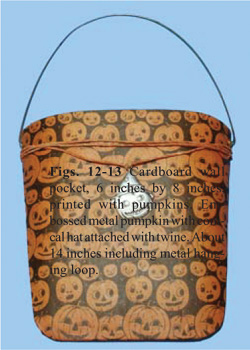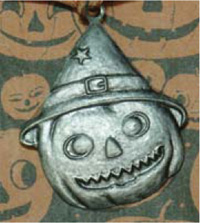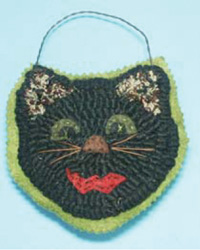 Fig. 14