New Dr. Seuss itemsBy
Mark Chervenka
New Dr. Seuss items
Theodor Geisel, better known under his pen name of Dr. Seuss, was both author and illustrator. Although his main characters–including the Cat in the Hat, Grinch, Horton and legions of unruly haired creatures–were originally designed to interest children in learning to read, the weird creatures make highly colorful and unusual collectibles.
Vintage Dr. Seuss pieces have been rising rapidly in price since the death of Seuss in 1991. Unfortunately, a flood of reproductions released since then far exceeds the amount of original ca. 1950-1970s collectible material.
How do you separate new from old? Connie Swaim, Managing Editor of AntiqueWeek and Antique West, is also a Seuss collector. She says that the overall quality of an object is one test.
"While Dr. Seuss was alive he was very selective of the number of items that were licensed. After his death and with the building of Seuss Landing at Universal Studios in Orlando, you can now buy everything from silk pajamas to a full set of drinking glasses with Seuss characters. None of the [currently] licensed pieces, at least that I've seen, looks anything like the truly old and valuable items from his early days," said Swaim.
While the huge numbers of Seuss reproductions make it difficult to list all the new materials, there are a few general guidelines
Country of manufacture The great majority of vintage pre-1970 Seuss items were made in America. Most of these pieces are marked with the name of a 1960s-1970s American manufacturer or toy company (see Figs. 3,4,5) and some reference to being "Made in USA." Most current Seuss products, with the exception of books, are made almost exclusively overseas, particularly in China, India, and Indonesia and are marked with the names of those countries. If those countries appear in the mark, it's very likely new.
Marks Certain company names and marks appear only on modern post-1991 products. "Seuss Landing," the theme park begun in Orlando, FL by Universal Studio, for example, was first registered with the US Patent and Trademark Office in November of 1997. No piece marked Seuss Landing could have been made prior to 1997.
Here are some additional names of some of the largest licensees and manufacturers which appear only on new, never vintage, Seuss products.
*Esprit de Corp – cannot be earlier than 1995 when Esprit acquired all apparel licensing rights in America and Canada.
*Schylling – Any item with the name Schylling cannot be old. Schylling is an American toy distributor specializing in nostalgic and vintage appearing toys (see Fig. 1). Schylling's first Seuss metal toys were scheduled for release September of 2002.
*Manhattan Toy – distributor and licensee for many of the soft character toys made since 1999.
*University Games – new games based on Seuss characters and stories
*Hallmark – variety of ornaments, novelty and gift items.
Many vintage pieces are generally very simply marked, usually just the word or symbol for copyright and the words "Dr. Seuss" such as "© Dr. Seuss" or "Dr. Seuss Copyright." However, this is far from a guarantee of age; many new products are similarly marked.
Dates You need to be very cautious of using dates on Seuss products as your only test of age. Most dates in marks on Seuss products indicate the year a design, character or book was copyrighted or registered as a trademark, not the date of production.
Many dates on currently manufactured pieces, for example, include trademark and copyright dates from the 1950s and 1960s (see Figs. 10 and 13, below).
Contemporary vs. vintage
Some would argue that present-day Seuss items are collectibles in their own right. After all, it's the novel artwork that makes Seuss pieces so attractive to many collectors, not necessarily the age.
That's fine if all sellers honestly represent new merchandise as new and not vintage. But with the huge price differences between modern and vintage, there is bound to be some mistakes in descriptions, either honest or deliberate. Just be aware that there is a tremendous amount of new Seuss items in the market and many more likely to follow.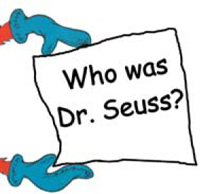 Theodor Seuss Geisel (b.1904-d.1991) was born the son of German brew-masters in Springfield, MA. Geisel's middle name, "Seuss," was his mother's maiden name.
Geisel first used Seuss as a pen-name for articles he wrote for Jack-O-Lantern, the Dartmouth College humor magazine. Geisel's other, but less well known, pen names included Theo LeSieg and Rosetta Stone.
Geisel's first nationally published cartoon appeared in The Saturday Evening Post. He then worked on the staff of Judge, a New York weekly. Geisel's weird and unusual creatures landed him an advertising job at Standard Oil promoting Flit, a pesticide.
Geisel's first book And to Think That I Saw It on Mulberry Street was published in 1937. The Cat in the Hat, 1957, was widely praised as an entertaining way to teach reading to children. Other popular titles include How the Grinch Stole Christmas, One Fish, Two Fish, Red Fish, Blue Fish, and Green Eggs and Ham.
The use of "Doctor" was a self-styled title. Geisel's only doctorate degrees were honorary ones he was awarded for his contributions to child education and literacy.
Geisel's first wife, Helen Palmer, died in 1967. Audrey Stone, Geisel's second wife, has supervised Suess licensing since the author's death.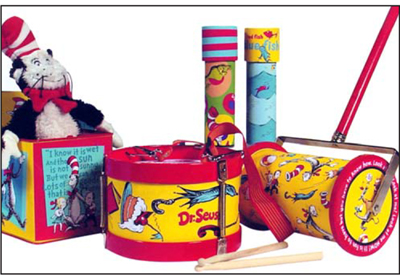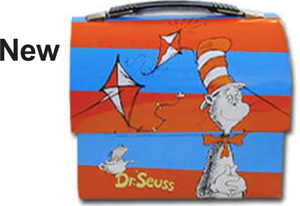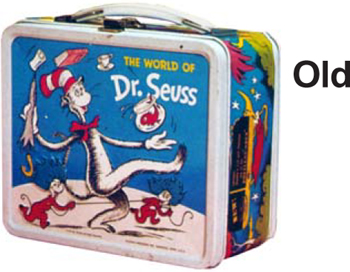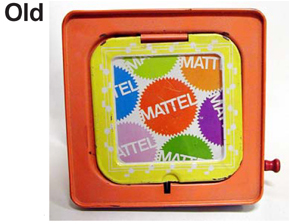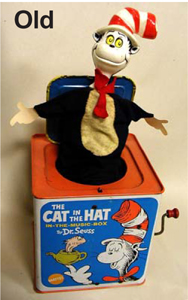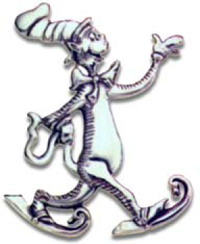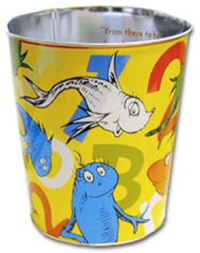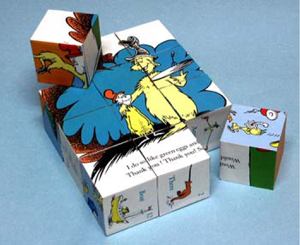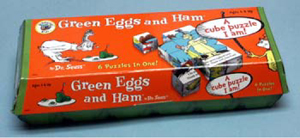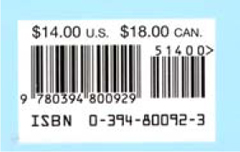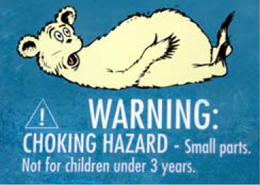 Real Or Repro is an industry resource powered by
a vetted marketplace of dealers and winner of numerous
Ecommerce Bytes Sellers Choice awards
for Quality, Usability, Customer Service, Communications and Most Recommended Selling Venue
---
So now,
Our Ruby Lane Shop Owners
invite You
to shop with them for the
Real Deal
on Ruby Lane ...