What about all those Russian icons?By
Mark Chervenka
What about all those Russian icons?
No matter where you go, it seems everyone has "Russian icons" for sale. They have even been offered in mail order catalogs. Can they all be old and valuable?
According to James Jackson, internationally recognized Russian arts specialist, there are millions of such works available. "At the time of the Revolution (ca. 1917), there were about 200 million icons estimated to be in Russia. Icons in Russian were as plentiful as coins in other cultures. Just as only a few coins of any denomination are scarce and valuable, so it is with icons. Unfortunately, most Americans don't understand what features to consider when evaluating an icon and can be easy victims."
Icons first came into use in Russia during the 1600s. Jackson says the majority of authentic icons in the legitimate market today were made primarily from 1800 to about 1915. Icons have been sold to Westerners since the 1920s to raise hard currency.
Jackson says the icon market is particularly plagued with retouched, repaired and heavily restored pieces as well as outright fakes. Many genuinely old boards will be covered with new paintings; dated pieces often depict subjects incorrect for the year stated. The best guide to quality is a thorough study of composition, color, perspective, letter styles, panel construction and subject. Documents certifying hightech tests are commonly offered to uneducated buyers as proofs of authenticity for icons of low or no value.
Jackson's Auctioneers and Appraisers of Cedar Falls, Iowa is one of the world's leading sellers and brokers of Russian art.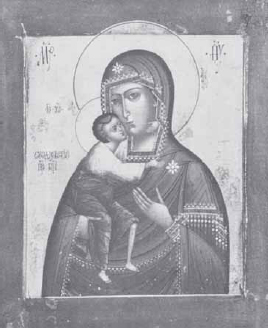 Real Or Repro is an industry resource powered by
a vetted marketplace of dealers and winner of numerous
Ecommerce Bytes Sellers Choice awards
for Quality, Usability, Customer Service, Communications and Most Recommended Selling Venue
---
So now,
Our Ruby Lane Shop Owners
invite You
to shop with them for the
Real Deal
on Ruby Lane ...