Toys Reproduced in Paper, Wood and ClothBy
Mark Chervenka, editor
Toys Reproduced in Paper, Wood and Cloth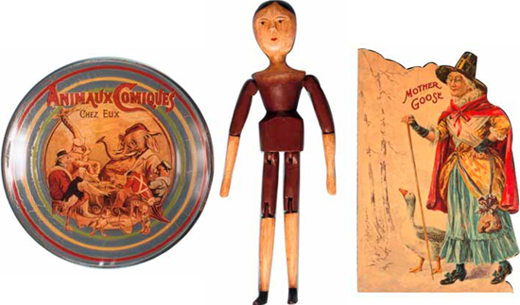 When many people think of reproduction toys, they often limit their concerns to elaborate mechanical banks, complicated wind ups, character toys or fancy space toys. But while toys of cast iron and die stamped tin certainly are widely copied, buyers often forget to be wary of simpler toys made of paper, wood and cloth.
Many originals of such toys are often sought after as folk art because of the great amount of hand work required in their construction. For years, poorly made mass produced reproductions of originals were relatively easy to spot when compared to hand made originals. Now, however, the reproductions are also being made one at a time by hand in India, Indonesia and other low wage countries. The reproductions now feature hand stitched fabrics, hand carved wood with tool marks and hand painted details with brush strokes. In other words, the same clues previously used to authenticate originals, are now found in modern copies.
Here are some broad general guidelines to help you avoid most of these new pieces:
PAPER
You can catch virtually all new paper with two simple tools, a 10X loupe and black light. Use your loupe to detect the regular repeated dot structure produced by modern color printing (Fig. 27). Practically all color printed paper before 1920, especially on toys, was by done by lithography which does not show a dot structure. This dot structure is plainly visible in the new paper such as pasted over wood and used in books and novelties.
In modern printing, all colors are formed by printing dots of only the primary colors– red, blue, yellow– plus black. Mixing the number of primary dots creates all other colors. Blue dots mixed with yellow dots makes green; blue and red dots make purple. The human brain blends the individual dots into solid colors. You can practice identifying modern color printing by using a 10X loupe on full color photos in current magazines. You'll see that the primary dots are arranged in a specific "rounded square" pattern.
The concept of creating other colors by blending small patches of color is also used in lithography. However, old lithography never shows the perfectly repeated dot structure found in modern printing. Lithographed colors are blended by an artist hand forming patches or clusters of irregular shapes unique to the specific image. The dot structure of modern color printing is exactly the same in every new color image.
Be particularly wary of new color images printed by inkjet and laser printers. Anyone with a scanner and home computer can duplicate almost any color image. Laser and inkjet printers generally create images by printing rows of dots. Most inkjet and laser images show obvious streaks of parallel lines when viewed under 10X. Most of the new "litho" over wood toys are made with paper printed by color laser and inkjet printers.
Regardless of what printing technique is used, new paper almost always fluoresces bright white under long wave black light. The best place to look is at plain surfaces without ink. If the paper is pasted down or entirely covered with ink (printing), look at the very edge of the paper. If the edge fluoresces, the entire piece is new. Black light is especially useful to detect new color printing produced on color laser and inkjet printers. Black light is also useful to detect modern glues used to paste new paper. Old animal or flour based glues rarely fluoresce; modern synthetic based glues almost always fluoresce.
CLOTH & THREAD
The first big impact cloth reproductions had on the antiques market was created in the early 1990s with new quilts from China. Although the new quilts were widely reported, other cloth reproductions like toys have received less attention.
Many buyers are fooled by the cloth reproductions because they assume reproductions will be machine stitched. Wrong. The majority of antique cloth reproductions today–made in China, India, Indonesia, etc.,–are entirely hand stitched. Looking at stitching alone is not enough to identify the new products.
The Topsy Turvy rag doll in Fig. 20 is a good example. All seams are hand sewn; the facial details are hand embroidered. There is a functional hand sewn pocket on each side of the doll's dress. All the fabric is natural cotton in small geometrics and floral prints very similar to vintage fabrics.
If you're very experienced in old sewing, you might observe that the new stitching is not as close and small and fine as good quality original home work. But to general buyers, those details are probably not known and easily overlooked. Stitching, therefore, should be one test of age but not your only test.
Buyers inexperienced in textiles and sewing might be better off to use their black lights to catch the cloth reproductions. Virtually all new white thread is synthetic and fluoresces bright white. Many colors of new thread, especially reds, also fluoresce. Despite using natural fibers like cotton for the fabric, the vast majority of cloth reproductions are sewn with modern synthetic threads which fluoresce.
The Topsy Turvy doll is just one example. Cloth reproductions are also made of puppets, stuffed animals, doll clothes, doll house accessories, upholstered child sized furniture and nursery items. New thread is also used as an old-appearing binding in many children's books (Fig. 26).
WOOD
Hand carved and hand worked wood is widely used in reproduction toys. It appears in copies of toys originally made in small factories to reproductions of folk art pieces originally made at home. What makes the new wooden pieces so confusing is that, like the originals, most are made entirely by hand. This means the wooden reproductions have the same tool marks and irregularities found in most originals.
One of the best ways to catch a great many new wooden toys is learning to recognize so-called Philippine mahogany. This wood can range from almost white to dark reddish brown and has dark brown or black pits in the grain. Other common woods used in reproductions are pale wide grained wood extremely light weight woods from India and China. Learning the grain patterns of only a few American woods such as maple, pine, hickory and ash will help you avoid most wooden reproductions.
Another much simpler way to catch many wood reproductions is the "sniff test". Virtually every wood reproduction is heavily finished with paint or varnish. Many wood reproductions in ACRN's collection that are over five years old still have a strong paint or varnish smell. Obviously, if a piece was made 50-150 years ago, there should be no present trace of odor.
<42 class="title">Carved Wood Peg Dolls
Original peg dolls date from the early to middle 19th century. They were carved entirely of wood with movable joints held together by wood pins or pegs. Facial details and hair were hand painted and were made in various designs. Bodies were also painted. An authentic doll is shown in Fig. 13.
Reproductions are very similar in general construction to originals. New arms and legs are individually jointed with small hand cut pegs (Fig. 18). Three samples were purchased for this article and all three had different hand carved bodies with different hand painted faces. Several sizes are available.
Paint on new dolls has a crackled distressed "antiqued" finish. The new paint is heavily streaked and speckled (Figs. 15-16). Chips in the surface paint showed a heavy red primer coat below (Fig. 17).
Topsy Turvy Doll
Topsy Turvy dolls have two heads, one on each end of the body. When standing upright, the lower head is hidden under a full skirt. The most popular version was a rag doll with one white head and one black head which is now reproduced. Most originals date from the last quarter of the 19th century.
Some originals had lithographed faces which were purchased as part of a doll making kit. The more sought after originals had embroidered faces which indicate more hand work.
The reproduction shown here has hand embroidered faces. It is made of cotton fabrics that closely resemble the small floral and geometric prints of the 19th century. Like originals, the reproductions are all hand stitched. This particular sample was quite detailed with functional pockets on both skirts. New retail was $40; 13″ tall.
The new doll shows no wear or soiling but these could be artificially applied. New white thread used in the facial embroidery and other areas fluoresces bright white under long wave black light. The red thread in the black face also fluoresces.
Summary
The wood, paper and cloth toys shown in this article are only a small example of what's out in the marketplace. Use these examples to learn how you can use a loupe and black light to catch modern color printing and new threads. Look at the grain in new wooden toys and be suspicious of wood toys that have any odor of paint or varnish.
It's always interesting to speculate just how cheap foreign labor must be. Consider the hours that must have gone into painting, cutting, carving and fitting the body parts and small pins in the peg dolls on page 40. They're crated up in Indonesia, shipped half way around the world to the United States and yet a set of three costs less than $35. And everyone makes a profit.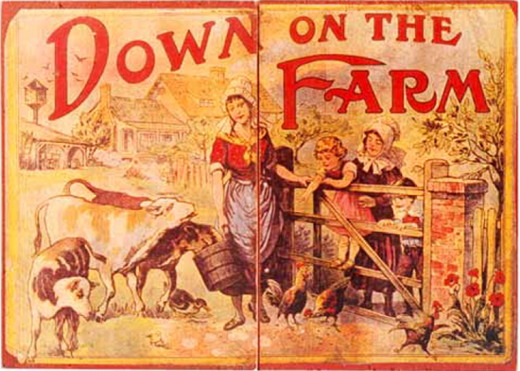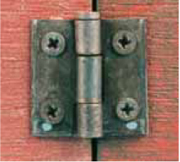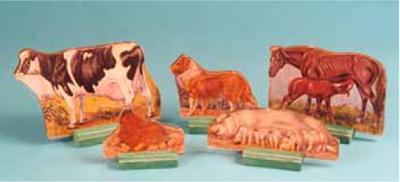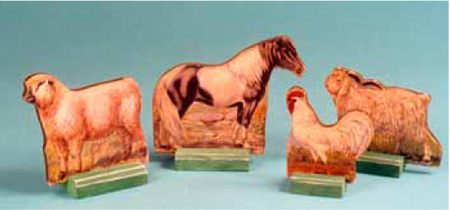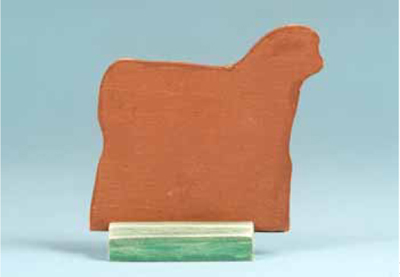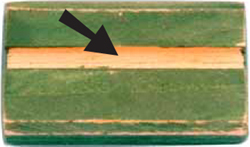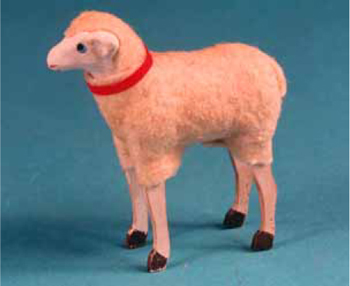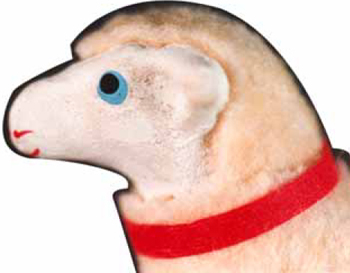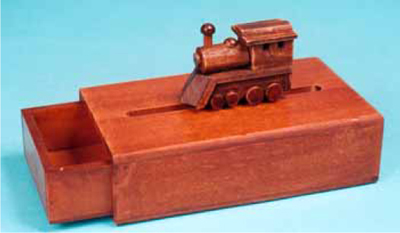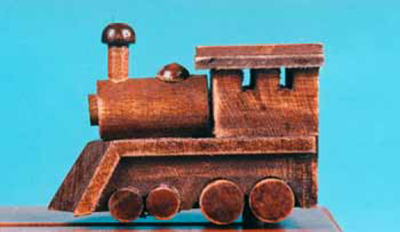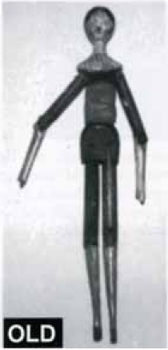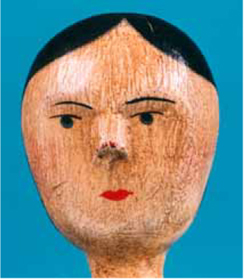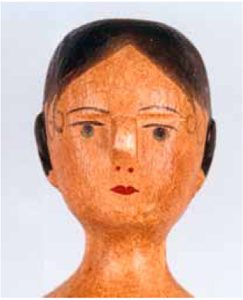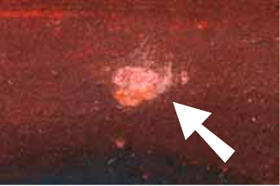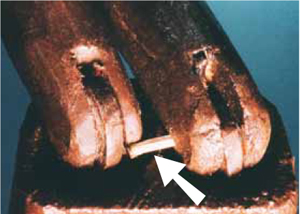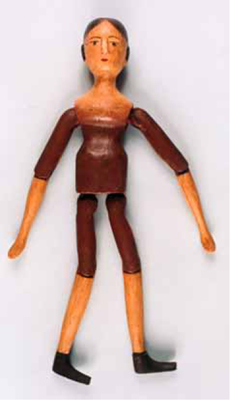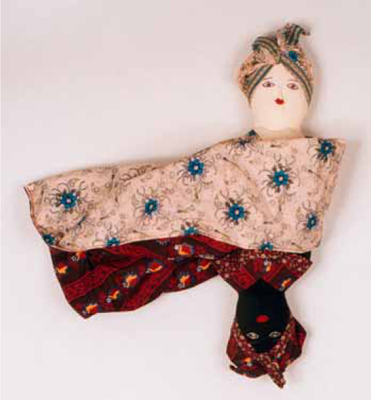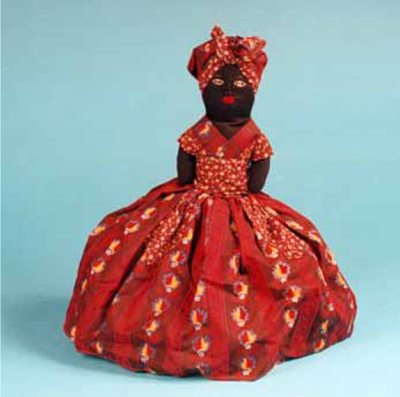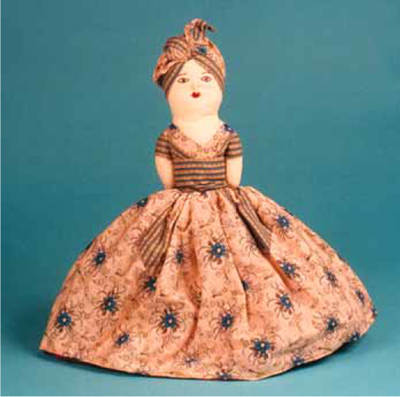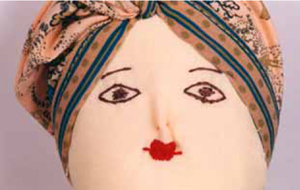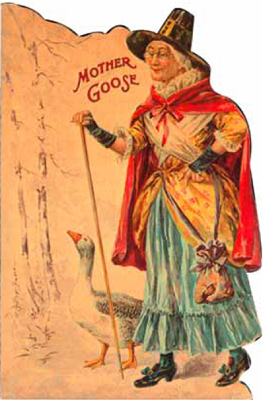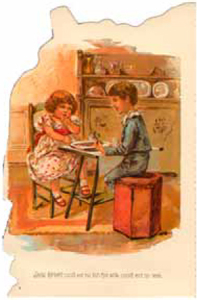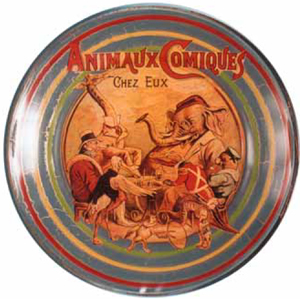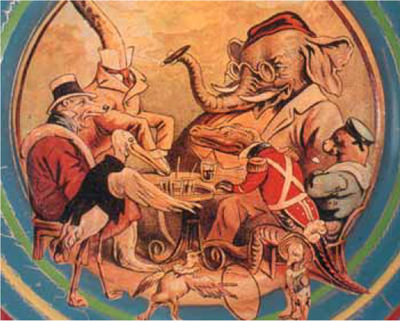 Real Or Repro is an industry resource powered by
a vetted marketplace of dealers and winner of numerous
Ecommerce Bytes Sellers Choice awards
for Quality, Usability, Customer Service, Communications and Most Recommended Selling Venue
---
So now,
Our Ruby Lane Shop Owners
invite You
to shop with them for the
Real Deal
on Ruby Lane ...