Sulphide MarblesBy
Mark Chervenka
Sulphide Marbles
Debate surrounds recently "found" marbles
Glass marbles with sulphide figures never seen before began appearing between December 1993 and February 1994. Many of the marbles have two separate figures (Fig. 1-B) which collectors call "doubles." The problem is that before the new groups entered the market there were less than one dozen original doubles previously known. Are the recently offered doubles and singles genuine Victorian-era originals? This article will compare known old original sulphides with the unknown types that began appearing in late 1993.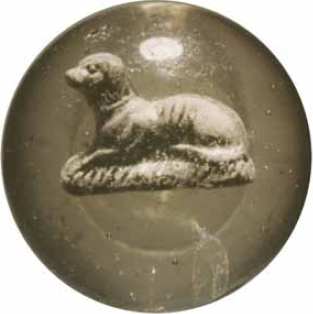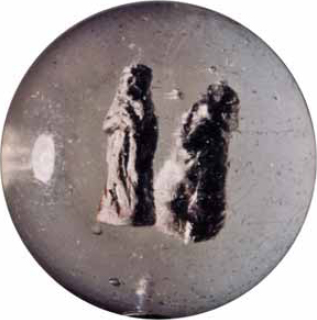 Background on originals
The term sulphide is used to describe decorative white clay figures that are inserted into molten glass. The general technique was developed in France and improved upon in England. Some of the items made with sulphides include buttons, paperweights, medals, commemorative pieces, tableware and marbles.
Sulphide marbles were made almost exclusively in Germany in cottage workshops and small factories. German high-volume marble production dates from the 1850s to around WWI. Although it is possible some sulphide marbles may have been made in the United States during the Victorian era, none were made in any volume. The exact method of making sulphide marbles varied according to maker and region. Two of the methods used are shown below. Marble making in general is also covered in "Hand Made Glass Marbles" which appears at the end of this article. The original marbles used in our tests were borrowed from marble collectors and dealers who had accumulated them over the years at various prices and locations.
Background of previously unknown sulphides
The previously unknown sulphides that entered the market in the 1990s were from two different groups. One group of marbles was from California, the other group from Florida. We obtained samples of each group for testing and are calling the groups "UC" (Unknown California) and "UF", (Unknown Florida).
The history of the UC marbles is that they were found in East Germany at about the time the Berlin wall came down. They found their way to America where they were purchased by a new owner at a Brimfield, Massachusetts market. The new owner decided to sell some of the marbles but refused to let the person selling his marbles disclose the owner's name.
The background of the UF marbles is that they were found in California while digging for other artifacts. The finder said the marbles came from a site owned by a druggist who came to the United States from Germany.
The tests
Before discussing test results, keep in mind that there is no test to measure the age of glass itself. Tests like carbon-14 dating can estimate the age of certain materials but no such test exists for glass. The best test for glass is to compare specific features–such as glass chemistry, technique of manufacturer, tools used, mold marks, patterns–of known originals to the test or suspect pieces.
A scanning electron microscope (SEM) recorded the primary elements in the marbles tested in this article. The results, shown in the graph below, are in terms of relative units. In other words, the UC and UF marbles have about three to five times the sodium as known originals.

Increasing the level of sodium generally lowers the temperature at which glass becomes elastic and workable. A lower working temperature saves fuel and means glass can be handled longer by less skilled workers. Sodium is also what gives new glass its slippery, greasy feel. Most of the reproduction glass ACRN has examined --from cut glass to Depression glass-- has had from 3 to 8 times the sodium as the original formulas. Substantially increased sodium is not 100% proof a piece of glass is new but it should be taken into consideration in the overall evaluation of a piece of glass.
Making a sulphide marble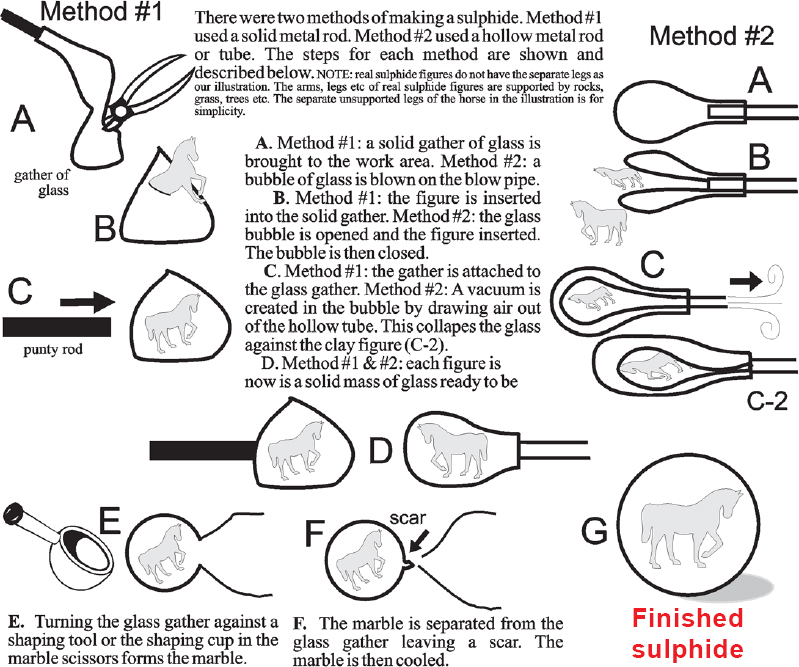 Surface: The scanning electron microscope was also used to gather 3-D images of the marbles' surfaces. An original sulphide marble in fine condition, with small shallow scratches and scattered flat shallow fractures is shown in Fig. 2. The original marble in Fig. 3 is in only good condition and shows wider and deeper scratches plus larger irregular shaped fractures. Both marbles show normal wear which is random lines of random length in random directions (no patterns) and irregular fractures of various sizes. The surfaces of all the UF marbles (Fig. 4) examined show a distinct pattern of pits across the entire surface. Longer trough-like depressions also appear. A typical UC marble is shown in Fig. 5.
General appearance
There are several unique features found on UF and UC marbles not found on originals. These include clouds and swirls of tiny bubbles, unusual hair-like shapes throughout the glass, open pits across the surfaces, and pronounced surface swirls.
The UC marbles we examined all had transparent surfaces similar to original marbles in good condition. That is the clay figures were easy to see directly through the glass. The surfaces of the UF marbles we examined had a cloudy frosted appearance which made the clay figures seem blurred and cloudy.
The blurring in the UF marbles is not due to wear or simulated wear. It is caused by open pits and troughs (Fig. 4) which are actually broken bubbles and raised swirls (Fig. 10) at or just under the surface. These openings or pits and the raised ridges of the swirls catch and refract rays of light. The marbles can be made more transparent by polishing out the broken bubbles and troughs on the surface. However, both of these structures are throughout the entire glass body. Polishing out one only opens up another on a lower layer (Fig. 14). No matter how much glass is ground away, the marble surface will still have an overall dull speckled or "pitted" look. These dull spots and pits are easily seen viewing a marble's surface under a good light
The dull spots created by broken bubbles and troughs should not be confused with dull spots caused by normal wear. Under magnification, ordinary normal wear spots appear as irregular fractures (refer to normal wear in Figs. 2-3 and Fig. 13). It only takes a 10X loupe to see what causes each dull spot on any marble you examine.
As an experiment, ACRN had the top half of a 2" UF marble polished (Fig. 11). This created a marble with a cloudy frosted bottom and a polished top. The polished top half is virtually identical to the surfaces on the UC marbles--no wear marks and the same all over speckling of dull spots. The dull spots on this marble in both top and bottom are also formed by bubbles and troughs that have broken open on the surface.
Summary
The UF and UC marbles were made by the same source and are substantially different from known originals. Any sulphide with hair-like lines, large rough pontils, clouds of bubbles, swirled surfaces and dull spots across the entire surface caused by broken bubbles should be approached with extreme caution if a purchase is being considered. Get the advice of experts before you make a decision to buy and if you buy, insist on a written guarantee which includes the general date or period of manufacture.
ACRN has been in contact with two parties who claim the marbles are old and each told ACRN they have been conducting their own tests. ACRN offered to include their test results in this article but both parties either declined outright or never returned telephone messages or FAXes.
Testing for this article was conducted at Iowa State University of Science and Technology. Main testing was done using a Hitachi S-2460N Variable Pressure scanning electron microscope with an Oxford Instruments Microanalysis Group LINK ISIS Microanalysis System.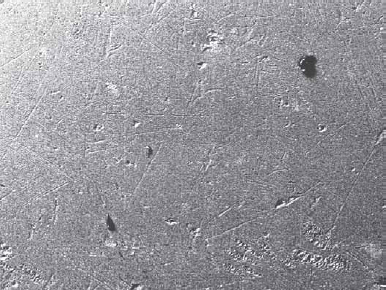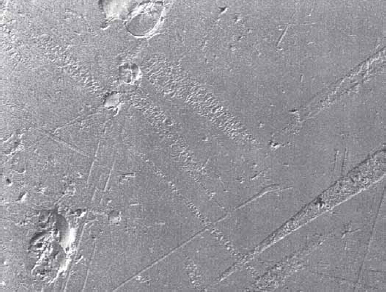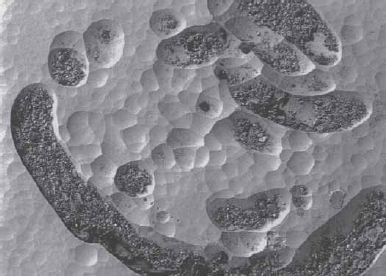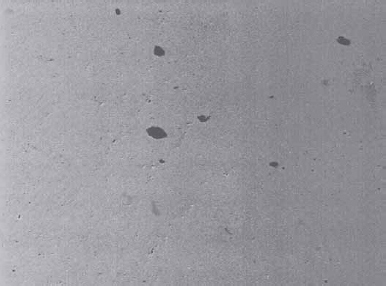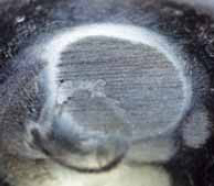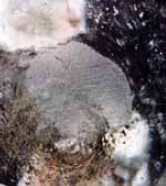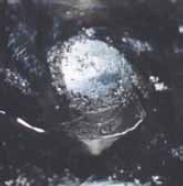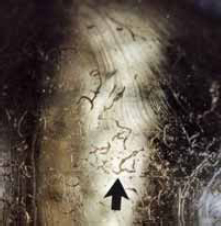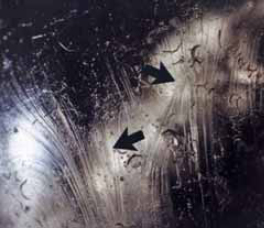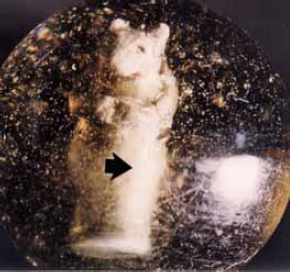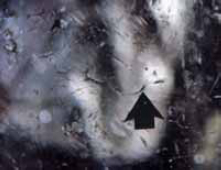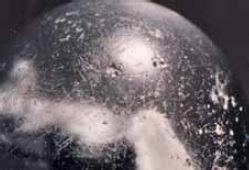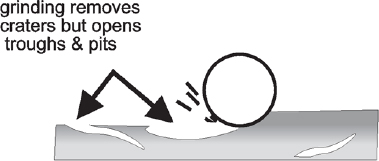 Making a typical marble
Marbles date back to the days of ancient Egypt and early Rome. They have been made of many materials including clay, precious stones, china and glass.
The majority of hand made glass marbles on the market today were made in Germany between about 1850 to 1920. American glass workers had the skills to make marbles but they could not compete with the much lower paid German cottage-based marble makers. After World War I, marble-making was largely taken over by special marble-making machines.
Most hand made marbles were shaped with special metal tongs called marble scissors or a cup-shaped tool called a shaping block. The tools and steps used making marbles by hand are illustrated and described below.
Marble marking tools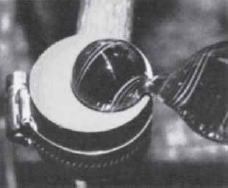 Typical Decorations


Making a marble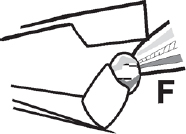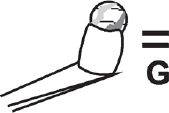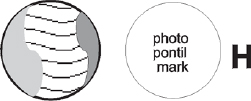 Real Or Repro is an industry resource powered by
a vetted marketplace of dealers and winner of numerous
Ecommerce Bytes Sellers Choice awards
for Quality, Usability, Customer Service, Communications and Most Recommended Selling Venue
---
So now,
Our Ruby Lane Shop Owners
invite You
to shop with them for the
Real Deal
on Ruby Lane ...
View More Similar Items