Reproduction Victorian Era Sterling Silver - Jewelry to NoveltiesBy
Mark Chervenka
Reproduction Victorian Era Sterling Silver - Jewelry to Novelties
Including chatelaines, sewing items, tape measures, figural hinged boxes, pins and novelties.
A U.S. west coast jewelry and gift wholesaler produced an extensive line of Victorian look-alike sterling silver items at a major summer gift show. This line was promoted as "Antique Reproductions--where the past meets the present." There are about 60 individual items ranging from jewelry to novelties that have been copied from or made to resemble Victorian era originals.
All the sample items from this line purchased for this article are made in Thailand or Indonesia and are marked as such with removable paper labels or tags (Fig. 7). All pieces are stamped either "sterling" or ".925" and all tested correctly for the silver content claimed.
Many, but not all, of the pieces in this line of reproductions are marked with the letters "REO" which can appear alone or with a circular copyright mark (Figs. 5 & 6). The lettering is only 1/16th inch high and is often illegible. On some pieces the REO mark appears on a small rectangular plate which is soldered to the main body (Fig. 5) which is an obvious clue of recent manufacture.
The overall quality of the pieces is quite good. All the small handles on the figural pieces move; all hinges and latches operate smoothly. Small details, like the spout on the figural teapot hinged box, are made separately and applied with virtually no trace of a seam.
Patterns on some pieces might be slightly blurred when compared to originals but most patterns are generally sharp and clear. Weight of the new pieces is also close to originals. Many silver reproductions we have examined, especially those from England and Italy, are bulky and heavy pieces made by casting. Most originals were made by stamping a sheet of silver with a design then joining them in the final shape and polishing out the seam. Weight alone is not a reliable indication of age because weight will vary from shape to shape and often depends on what use a particular piece was designed for such as jewelry, which does not require strength, or a sewing gadget which must be sturdily built to be practical.
Some new pieces--like the bubble blower and kaleidoscope--are easy to catch because there are no old counterparts. Other new pieces, especially without the REO mark, may be hard to detect. Try to keep informed on what shapes are being reproduced and inspect all those very carefully.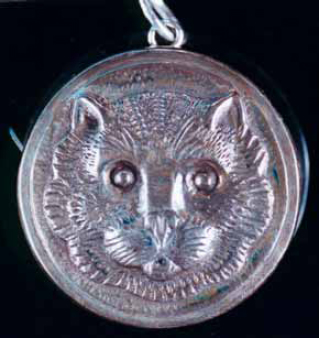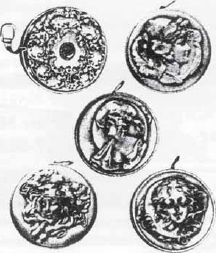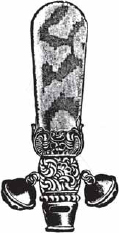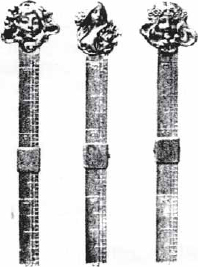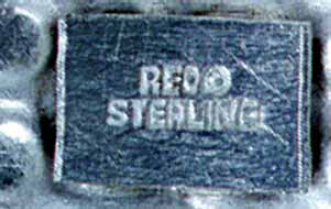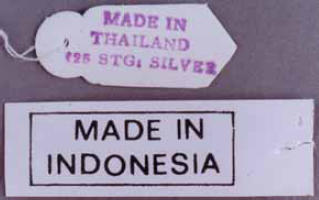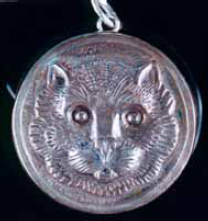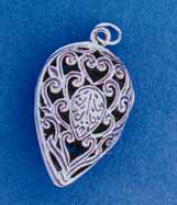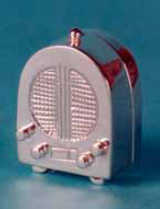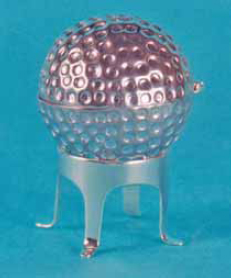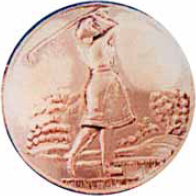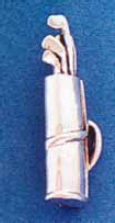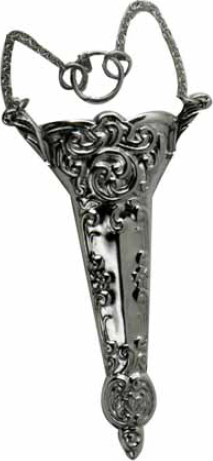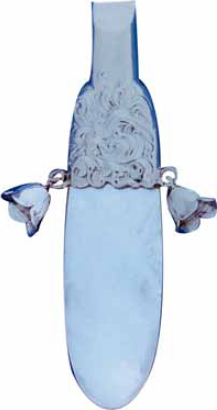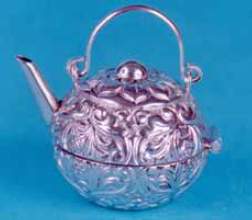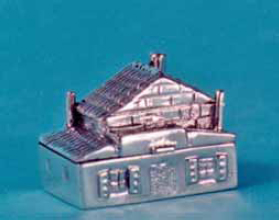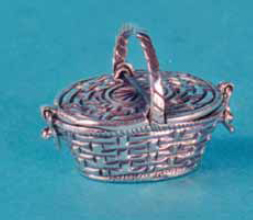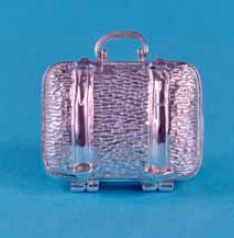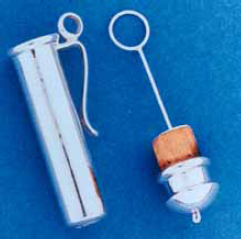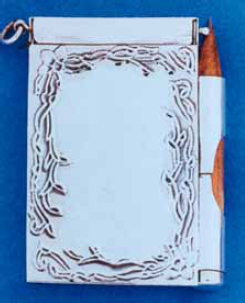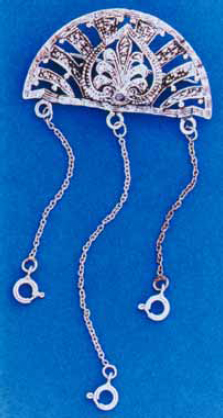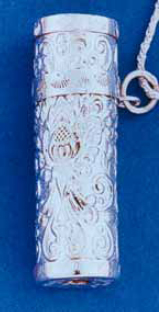 Real Or Repro is an industry resource powered by
a vetted marketplace of dealers and winner of numerous
Ecommerce Bytes Sellers Choice awards
for Quality, Usability, Customer Service, Communications and Most Recommended Selling Venue
---
So now,
Our Ruby Lane Shop Owners
invite You
to shop with them for the
Real Deal
on Ruby Lane ...