Sleepy Eye Mills Co. Barrel Labels - DatingBy
Mark Chervenka
Sleepy Eye Milling Co. Barrel Labels - Dating
Advertising and premiums of the Sleepy Eye Milling Company are highly collectible. Although best known for a series of blue and white stoneware premiums, there are many collectibles featuring their famous trademark, the portrait of Old Sleepy Eye, a Sioux chief.
Among the more colorful items are flour barrel labels. Unfortunately, these have been reproduced over the years.
The first barrel label reproductions (Fig. 2) appeared around the 1972 centennial celebration of the town of Sleepy Eye, Minnesota where Sleepy Eye Milling Company was located. Another label reproduction appeared as a hanging die-cut cardboard sign. In addition to these two commercially printed reproductions, there are homemade digital fakes in the market made on home computers.
It is relatively easy to separate the modern reproductions and digital fakes from the originals. Just keep in mind that ALL original barrel labels are stone lithographs. That means original images are made up of irregularly shaped solid patches of color. Reproductions made on modern printing presses have images made up of multicolored dots that appear in a regular formal pattern. Reproductions made on inkjet printers have a fuzzy haze to dots of various sizes.
One of the best tests of printing is to pay particular attention to any lettering. Original stone lithographs have sharp edged solid letters. Inkjet and modern color printing almost always have lettering with jagged or blurred edges.
Another quick test is to use black light. Almost all new paper and cardboard products glow brightly under long wave black light. Original papers made before 1940 rarely glow under black light.
Dating barrels
Sleepy Eye Milling Company was in business from 1883 to 1921. Over the years, the way their flour barrels were made changed. The earliest barrels had hoops made of half-round split hickory (Fig. 6). About 1890, flat milled hickory was used for hoops (Fig. 7). Later, barrel hoops were made of metal.
All the staves (vertical pieces) were always of oak. The barrels shown are the 196 net weight size which carried the 16″ barrel labels.
Be alert for reproduction Sleepy Eye labels on modern liquor barrels and barrels originally containing other products.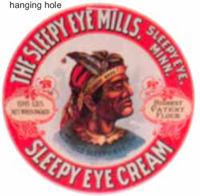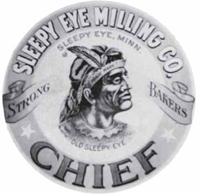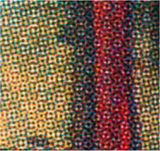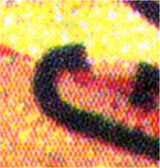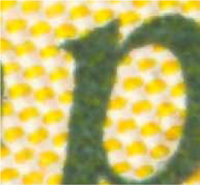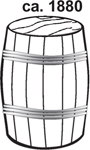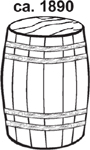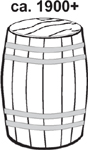 Real Or Repro is an industry resource powered by
a vetted marketplace of dealers and winner of numerous
Ecommerce Bytes Sellers Choice awards
for Quality, Usability, Customer Service, Communications and Most Recommended Selling Venue
---
So now,
Our Ruby Lane Shop Owners
invite You
to shop with them for the
Real Deal
on Ruby Lane ...