Reproduction StevengraphsBy
Mark Chervenka
Reproduction Stevengraphs
You can take Stevengraphs off the list of items not being reproduced. It is a reproduction of a bookmark originally issued for the American Centennial in 1876. Before we discuss how to tell new from old, let's review the background of Stevengraphs.
What is a Stevengraph?
A Stevengraph is a machine woven image in silk. Thomas Stevens of Coventry, England is credited with originating the idea around 1862 and naming the product after himself. His factory was the first and largest producer of such items. Stevens began with bookmarks then expanded into mounted silks featuring portraits of famous Victorians, historical and sporting events and general scenery. Stevengraphs became particularly popular as souvenirs from major events such as fairs and exhibitions.
Although "Stevengraph" originally refered to a product of Thomas Stevens only, the term has grown into a generic name for almost any woven silk. Stevens' largest English competitor was W. H. Grant & Co. Other prominent manufacturers of woven silks were Potton, Ram-baud & Co of France and the English firms Welch & Lenton, J & J Cash Ltd and E. Bollans & Co.
All Stevengraphs, whether by Thomas Stevens or other manufacturers, were mass produced on Jacquard looms. Jacquard looms were able to mechanically mass produce intricate scenes with many different colors. Small portable Jacquard looms were often set up on the grounds of large exhibitions so the public could watch souvenir pieces being made. Thomas Stevens had working looms at the Centennial Celebration, Philadelphia 1876; Columbian Exposition, Chicago, 1892-93; and St. Louis, 1904.
Separating New from Old
The new Stevengraph bookmark is produced by modern color printing. In other words, the image is printed, not woven, on heavy veullum (high rag content paper). The dot structure of modern color printing is easily seen with a 10X loupe (Fig. 5). Without using a loupe, it is virtually impossible to tell the piece is printed using only your unaided eyes from as close as 6-10". The printed image of the "threads" is very convincing until compared with an original woven image (Fig. 6).
The other way to establish whether a suspected item is woven is to gently run your finger across the piece. Authentic woven pieces have a slight but noticeable three dimensional effect (Figs. 7-8). Your finger will be able to detect the rise and fall of bundles of threads as they form the design. The disadvantage to this method is that you must actually touch the piece. If the piece is framed under glass, this test obviously won't work. Other designs are sure to be out there.
Further Reading
Le Van Baker, Wilma. Silk Pictures of Thomas Stevens, 1957. NY.
Godden, Geoffrey A. Stevengraphs and Other Silk Pictures. 1971, Great Britain.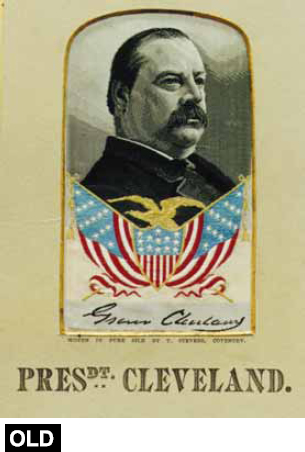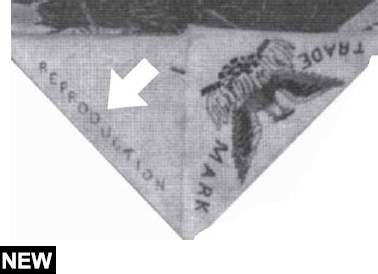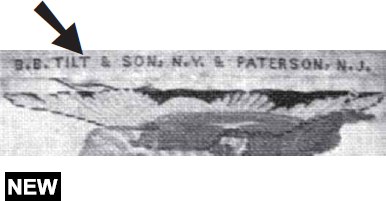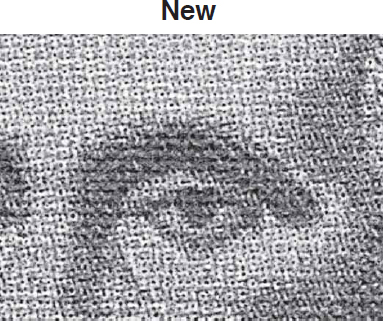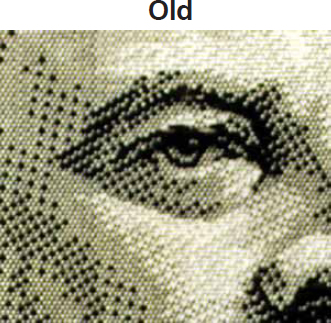 Real Or Repro is an industry resource powered by
a vetted marketplace of dealers and winner of numerous
Ecommerce Bytes Sellers Choice awards
for Quality, Usability, Customer Service, Communications and Most Recommended Selling Venue
---
So now,
Our Ruby Lane Shop Owners
invite You
to shop with them for the
Real Deal
on Ruby Lane ...