Old Sleepy Eye GlassBy
Mark Chervenka
Old Sleepy Eye Glass
Jars, Paperweights, Tumblers
Never heard of Old Sleepy Eye pattern glass? Well, Fig. 2 is a picture of the mold in which the glass was made. But none of the clear glass made in this mold is old. This mold was made sometime in 1972 and was used to produce three pieces of clear glass with an embossed portrait of Old Sleepy Eye. The three shapes made were: a mold blown 5¼-inch jar (Fig. 1), and two pressed pieces (Fig. 4), a 2¾-inch flat top paperweight and a 4-inch tall, 3-inch diameter tumbler.
A February, 1975 issue of Collectors News, an antiques publication, carried an article on how the pieces were created. According to the article, the glass was designed by John Cronin of Marshalltown, Iowa. Cronin contracted the production to St. Clair Glass of Elmwood, Indiana. The article quotes production runs of 1,000 jars, 1,000 tumblers and about 300 paperweights. The majority of pieces are crude clear glass, but some items were reportedly produced in amber, black and blue.
Exact production dates are unclear but it appears to be sometime in late 1972 or early 1973. Pieces were first sold privately then advertised nationally in antiques publications in 1973-74. As pieces passed from original buyers (who may or may not have been aware the pieces were new) to subsequent buyers, the age of the glass became confused. Since many persons had bought the glass thinking it was old, news of its modern manufacture sparked a storm of letters between and among Cronin, collectors, dealers and the publications that carried the advertisements. Cronin said the glass was made for the Sleepy Eye 1972 centennial. Others point out the glass did not appear until months after the centennial and was never authorized by any collector's group or officially recognized centennial committee.
There are no vintage counterparts to any of these glass shapes.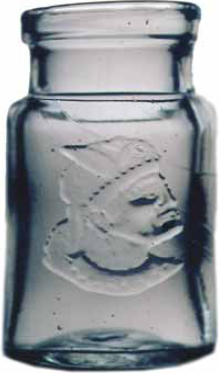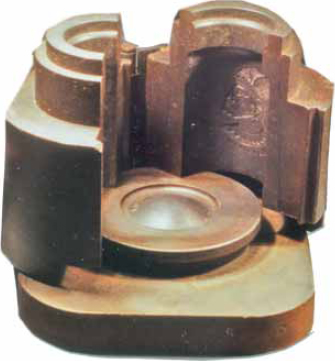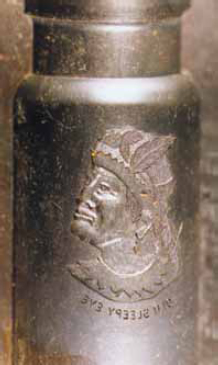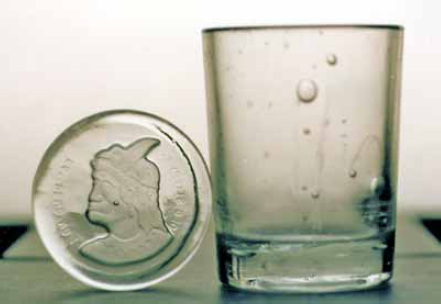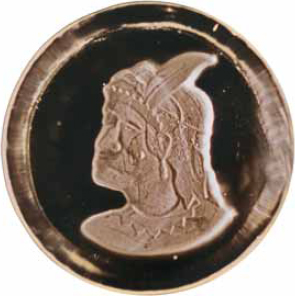 Real Or Repro is an industry resource powered by
a vetted marketplace of dealers and winner of numerous
Ecommerce Bytes Sellers Choice awards
for Quality, Usability, Customer Service, Communications and Most Recommended Selling Venue
---
So now,
Our Ruby Lane Shop Owners
invite You
to shop with them for the
Real Deal
on Ruby Lane ...
View More Similar Items