Old Madrid or New Recollection?By
Mark Chervenka
Old Madrid or New Recollection?
Original Madrid pattern depression glass was made by Federal Glass Company and produced from 1932 to 1939. In 1976 Federal changed the pattern name to Recollection and began making new pieces from new molds. The first new pieces of Recollection were easily identified because pieces were dated in the mold with the year "1976". But then Federal went bankrupt and the molds were sold to Indiana Glass who removed the date from the molds. There have been problems separating old from new ever since.
Old Madrid or new Recollection?
All Recollection pieces have been made in new molds; no old molds are used. In most cases there are important, although sometimes small, details of construction and color which separate old from new. New pieces have been made in five colors: 1.) amber, 2.) blue, 3.) clear, 4.) pink and 5.), teal. Teal, a greenish-blue almost aqua color, is the only color not originally made. The other four colors--amber, pink, blue and clear--were all used for the 1930s Madrid.
Many experienced dealers and collectors claim to be able to detect most new Recollection by color alone. Beginners and those who only occasionally handle depression glass, however, would be better off relying on a combination of factors--mold detail, shape and color--to make an accurate judgement of age.
Many of the new Recollection shapes--like the cake stand, goblet, etc.--were never made in original 1930s Madrid. Don't mistake these items for rare or unlisted pieces just because you can't find them in a book.
The known shapes which have been reproduced include: dinner plate, grill plate, luncheon plate, creamer, open sugar, shaker, cup, saucer, goblet*, vase*, "hurricane lamp*", footed covered candy dish*, footed cake stand*, footed fruit stand/dish*, 9½" bowl, 10" oval vegetable bowl, 7″ soup/cereal bowl and candle-holder. Items marked with an asterisk* are shapes never made in original 1930s Madrid.
This article features the most obvious, easy to remember features that distinguish old from new but there are others. Apply the guidelines given only to the specific piece being discussed. Don't depend on any one test to base your determination of age; use several factors. Additional hints and tips in separating old from new and information on any new pieces not listed are always welcome.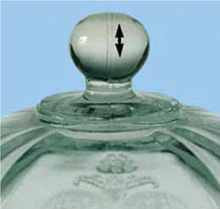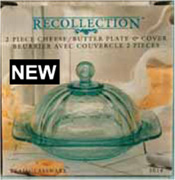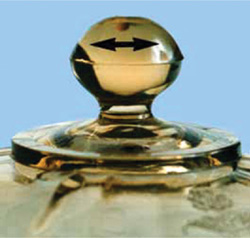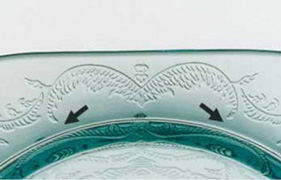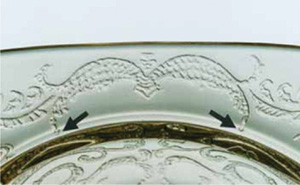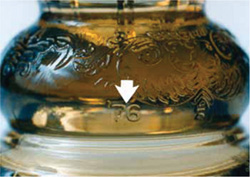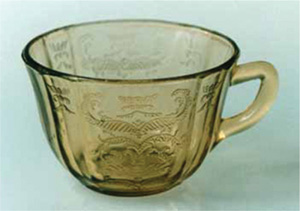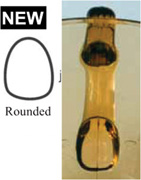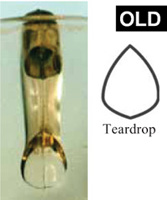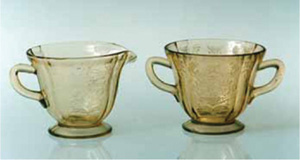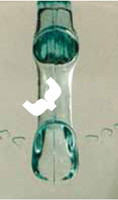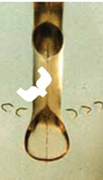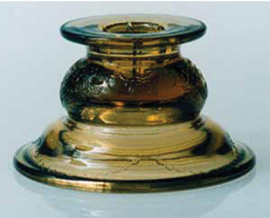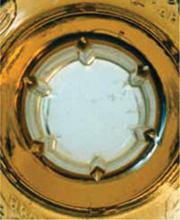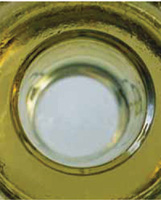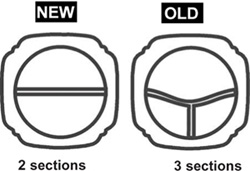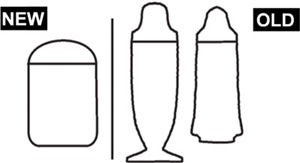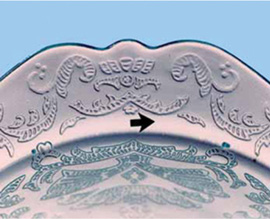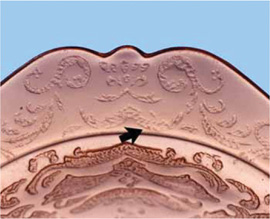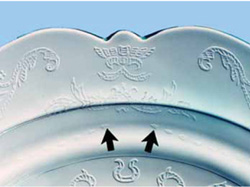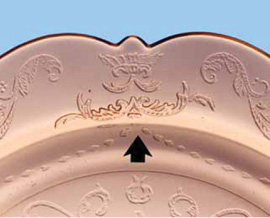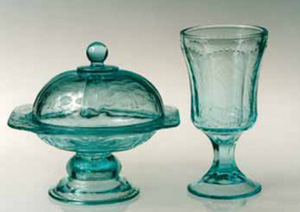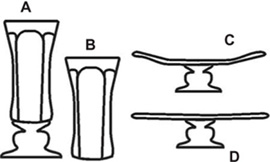 Real Or Repro is an industry resource powered by
a vetted marketplace of dealers and winner of numerous
Ecommerce Bytes Sellers Choice awards
for Quality, Usability, Customer Service, Communications and Most Recommended Selling Venue
---
So now,
Our Ruby Lane Shop Owners
invite You
to shop with them for the
Real Deal
on Ruby Lane ...