Occupational Czech Glass FigurinesBy
Mark Chervenka
Occupational Czech Glass Figures
New 4″ to 6″ glass figurines from the Czech Republic (formerly Czechoslovakia) have been made since the early 1990s. Those pieces were fairly simple and the majority were generic figures of clowns, sailors and musicians.
There are other figurines that are larger, much more elaborate and represent very specific occupations such as the 8″ baker (Fig. 1) and 8″ butcher (Fig. 2) shown here. These new occupational figures are virtually identical to vintage occupational figures made in Czechoslovakia from the late 1920s to ca. 1950s.
Most, but far from all, of the older figures were marked "Made in Czechoslovakia" in acid stamped lettering. The acid mark was also usually accompanied by a paper label. All the new occupational figures ACRN has seen so far have all been marked with paper labels only. The samples obtained for this report had two different labels on each figure. One label was foil and read "Made in Czech Republic"; it was easily peeled off. The other label is paper and reads "Made in Czechoslovakia". This paper label is virtually identical to paper labels used on the earlier pieces. Unlike the foil label, the paper label is applied with very strong adhesive and resisted soaking in water to remove it. Buyers are therefore likely to find these new figures with the foil label removed and the confusing paper label intact.
Original vintage occupational figures have sold for $150 to $400 each. Wholesale price of the new figures was $45 each. Other than looking for signs of normal wear, there are no substantial differences in colors, glass or technique to separate old from new figures.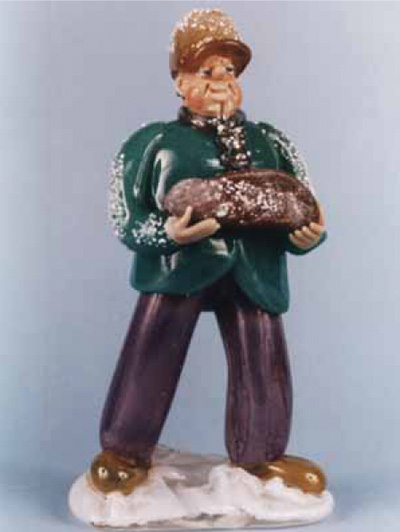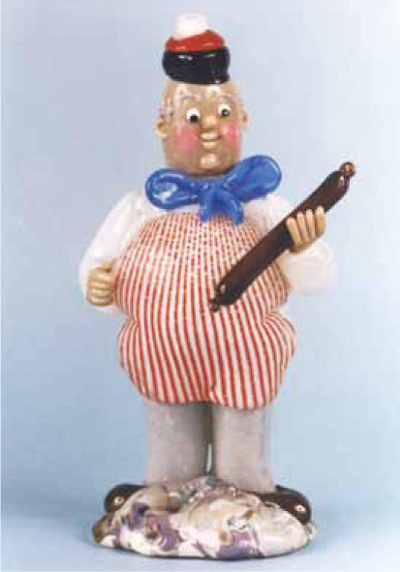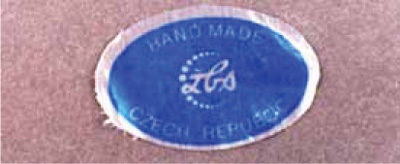 Real Or Repro is an industry resource powered by
a vetted marketplace of dealers and winner of numerous
Ecommerce Bytes Sellers Choice awards
for Quality, Usability, Customer Service, Communications and Most Recommended Selling Venue
---
So now,
Our Ruby Lane Shop Owners
invite You
to shop with them for the
Real Deal
on Ruby Lane ...