New tiles imitate Arts and Crafts originalsBy
Mark Chervenka
New tiles imitate Arts and Crafts originals
A batch of new tiles has been made in various Arts and Crafts styles. New tiles are similar is color and design to vintage tiles by Grueby, Newcomb College, SEG and other period studios and makers.
Many new tiles are made by the Ephraim Pottery in the USA (Fig. 3). This company specializes in art pottery in the Arts and Crafts style and makes not only tiles, but also vases and bowls in various sizes. Several leading dealers in vintage pottery agreed Ephraim's Grueby-styled tile in Figs. 1 and 2 is the most similar to a vintage original.
While it's fortunate Emphraim Pottery marks its new tiles, pieces by other makers are often not marked. There is also the problem of covered and hidden marks. Of the six framed tiles in this article, only one frame was open in the back with the new mark visible. Backs of the other five frames were sealed with a wood panel nailed in place. Even if a seller was willing, the nailed panels would be extremely difficult to remove at a show or mall without special tools.
When buying without a firsthand inspection–either online or a catalog or flyer–be sure to ask very specific questions about age and guarantees. Keep in mind there are many other more new tiles in the market than the limited number shown in this article.
There are also new tiles by a modern company which includes the Fulper name. The name was revived in 1984 by four granddaughters of William Hill Fulper II. The granddaughters call their company Fulper Glazes, Inc. New Fulper products have glazes very similar to original Fulper products made ca. 1909-1930s.
Among the new products are tiles such as Moon on the Bayou shown in Fig. 14. New Fulper marks can be identified by the two separate boxes, one of which includes the word "Tile." Marks of the original Fulper never include the word "Tile."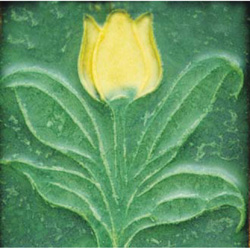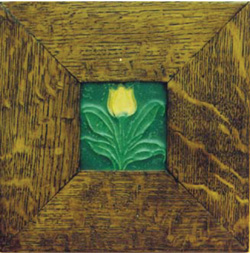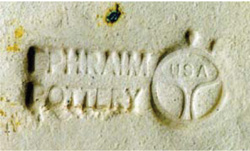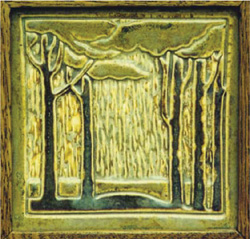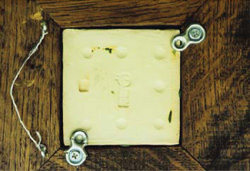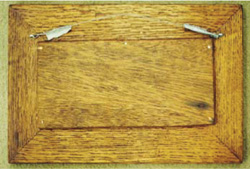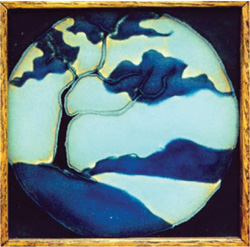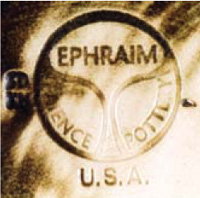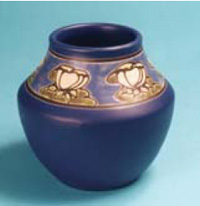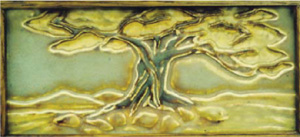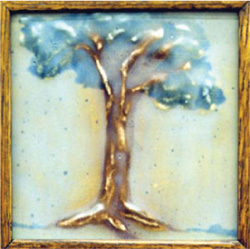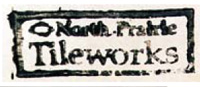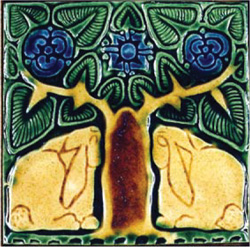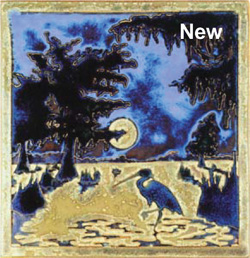 Real Or Repro is an industry resource powered by
a vetted marketplace of dealers and winner of numerous
Ecommerce Bytes Sellers Choice awards
for Quality, Usability, Customer Service, Communications and Most Recommended Selling Venue
---
So now,
Our Ruby Lane Shop Owners
invite You
to shop with them for the
Real Deal
on Ruby Lane ...