New Pub Jugs with AdvertisingBy
Mark Chervenka
New Pub Jugs with Advertising
A variety of new pub jugs, a British word for pitchers, with color advertising on the side have arrived from England. Advertising on vintage jugs used in neighborhood pubs was usually limited to items logically sold in a pub such as beverages, mostly alcoholic, and occasionally tobacco. Images on the new jugs feature images taken from many products never sold in pubs such as lawn tennis posts, hair dyes, lawn mowers and poultry feed.
The new jugs are very thin china with a bright white glaze. Original pub jugs were generally a fairly heavy utilitarian stoneware. One of the keys to identifying the new jugs is to look at how the handle is attached to the body. Old handles used on the majority of pre-1930 pitchers were made as a solid separate piece and attached to the outside of the jug body. This method of construction leaves the inside wall of the jug smooth where the handle meets the body.
By contrast, the thin lightweight new jugs are formed by slip casting. In the slip casting process, the handle and jug body are formed as one piece. New jugs formed by slip casting have holes where the handles meet the body (Fig. 5).
As a general rule, most pre-1930 jugs have no mark on the base. The pieces were made mostly for the home English market, not export, and were not required by law to be marked. The new jugs, sold as "nostalgic" gift items for export, are marked. For some reason, all three new examples shown in this article each have a different mark even though they are made by the same company. Was it an attempt to disguise their mass production?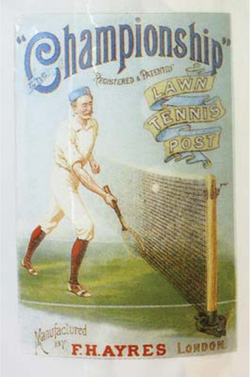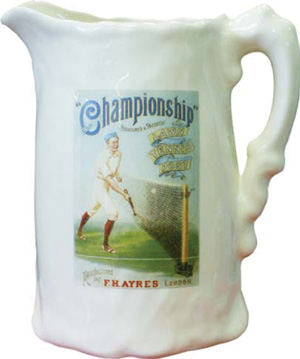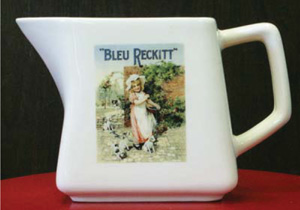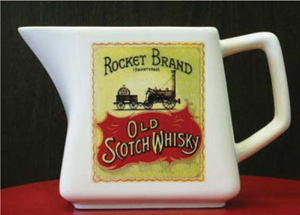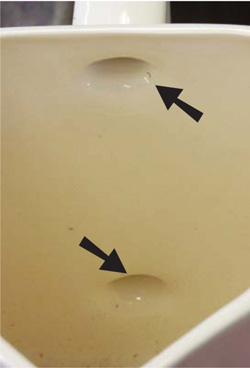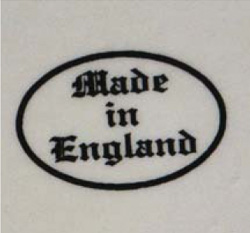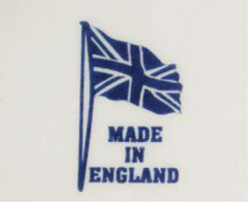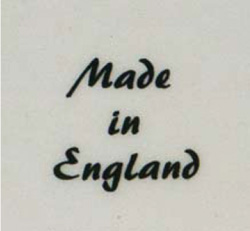 Real Or Repro is an industry resource powered by
a vetted marketplace of dealers and winner of numerous
Ecommerce Bytes Sellers Choice awards
for Quality, Usability, Customer Service, Communications and Most Recommended Selling Venue
---
So now,
Our Ruby Lane Shop Owners
invite You
to shop with them for the
Real Deal
on Ruby Lane ...