New powder compact hatpin plus othersBy
Mark Chervenka
New powder compact hatpin plus others
A new hatpin with a powder compact top was once featured in Points, the newsletter of the International Club for Collectors of Hatpins and Hatpin Holders. Founder and editor Lillian Baker forwarded the photos and information at the time of publication.
Baker advised that one of the best ways to catch the fakes and "marriages" is to study the way genuinely old hatpins were made. Vintage hatpins were made to be handled and perform a specific job. That's why originals are sturdily made of strong high quality parts. Two full pages of original findings are in Baker's Hatpins and Hatpin Holders (Collector Books, Paducah, KY).
Baker explained that most new and married hatpins are put together on crude heavy brass shanks. If you see a display of hatpins that all have brass shanks of the same length, beware. Original shanks are made from a variety of materials of various lengths and will usually all appear different due to varying degrees of normal wear.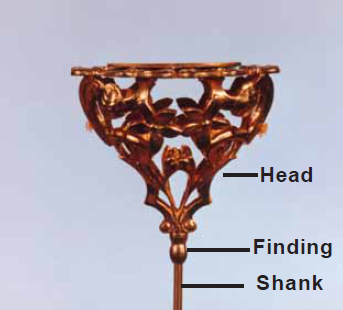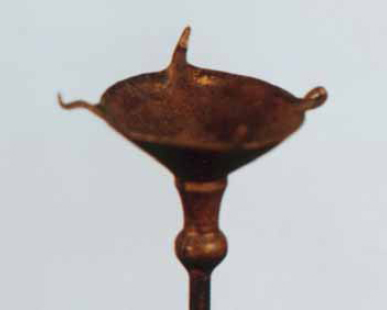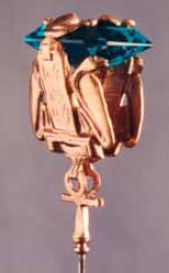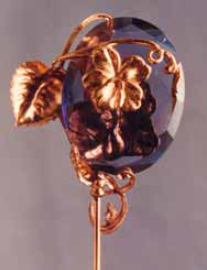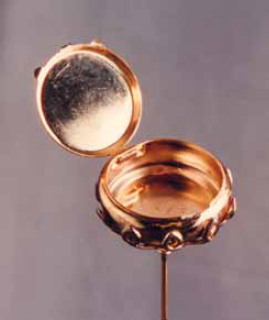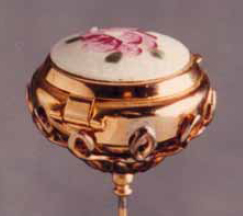 Collection: Doris Gaston Photo: Dave Hammell