New Pottery Marked McCoyBy
Mark Chervenka
New Pottery Marked McCoy
There is a lot of new pottery in the market marked McCoy. Like previous batches of new McCoy, this group consists of direct copies of genuine McCoy originals and items that were never made by McCoy.
Marks on the new pieces are identical to marks on authentic McCoy. Several variations appeared on our samples and included several sizes as well as the use of USA in the mark.
The copies of original McCoy shapes are the most troubling. Molds used to make the new pieces were taken from authentic samples. Pieces made in the new molds are virtually identical to the originals except for size. But who remembers the sizes from reference books? You just need to be very careful and be aware that reproductions are out there.
All the new McCoy pieces shown in this article are available in five colors: pink, aqua, green, yellow and cobalt. Only cobalt is a color not widely used in original McCoy production. The other new colors are fairly close to McCoy's original colors. Although the great majority of original frog planters were green, some variation does exist among authentic examples. Size remains the best test for the pieces copied from originals. Prices for these pieces of new McCoy range from $5 to $12 per item.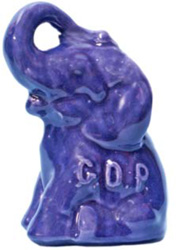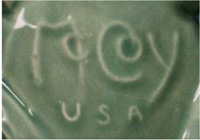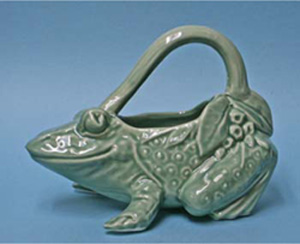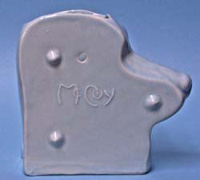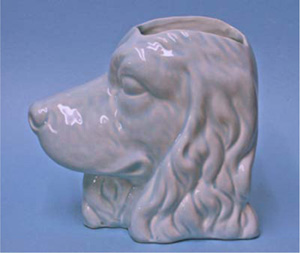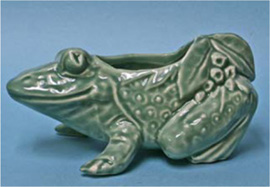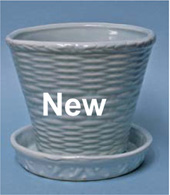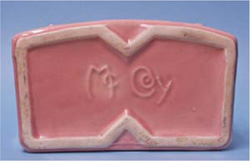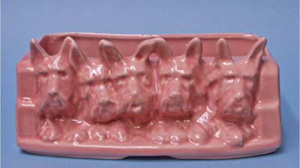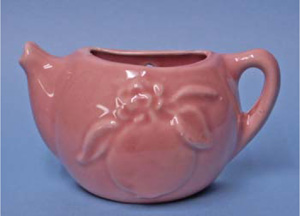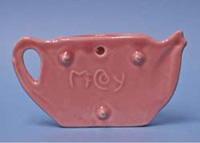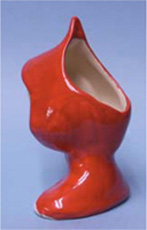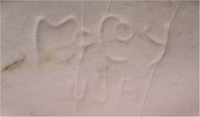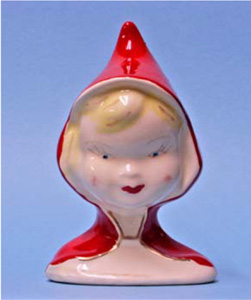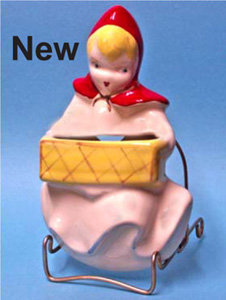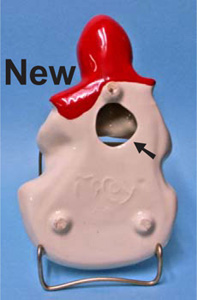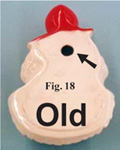 Real Or Repro is an industry resource powered by
a vetted marketplace of dealers and winner of numerous
Ecommerce Bytes Sellers Choice awards
for Quality, Usability, Customer Service, Communications and Most Recommended Selling Venue
---
So now,
Our Ruby Lane Shop Owners
invite You
to shop with them for the
Real Deal
on Ruby Lane ...
View More Similar Items