New clay tobacco pipesBy
Mark Chervenka
New clay tobacco pipes
Clay was the most common material for tobacco pipes from the 16th century to the early 1900s. Molded clay pipes representing historical and political figures, animals, occupations, fraternal symbols and other decorations were at the height of popularity between the mid-1800s and 1900. As cigarettes and briar pipes became more popular, the use of clay pipes declined and were rarely used after 1920.
The number of subjects and designs made in clay is truly amazing. The French firm Fiolet had 1,200 different designs available in the late 1800s. Gambier, another French firm, offered 2,039 shapes. Clay pipes were mass produced at very low prices and were used primarily by the working classes .
The huge number of different subjects means there is a clay pipe for just about every collector. There are clay locomotives for train enthusiasts, depictions of Southern slaves for collectors of black memorabilia and British prime ministers and American presidents for political collectors.
Unfortunately, many of the original 19th century molds have survived to the present day and have been put back in production. Depending on subject matter, original 19th century clay pipes sell for $50-$250. Clay reproductions of many shapes and figures are available today for $15-$25. The new examples shown in this article were made in England but other new pipes were also made in France.
How can you tell if it's old? First, look for signs of use. Is the bowl charred and blackened from smoking? All the new pipes are bright white. Although someone could blacken a new bowl, it's a lot of work. Next, look for a varnished tip on the stem. All original clay pipes had to be varnished; otherwise the smokers lips would stick to the clay. Again, varnish is no guarantee of age, but a good general clue (although some new pipes also have varnish). Pipes marked by Gambier (Fig. 8) are also generally considered to be safe. Original Gambier molds were captured by the Germans during World War I and melted for scrap. Of course new molds could be cast from old pipes, but this is very expensive.
The new clay pipes are particularly common in areas of London and Paris which cater to tourists. They are also sold in tobacco and pipe shops worldwide.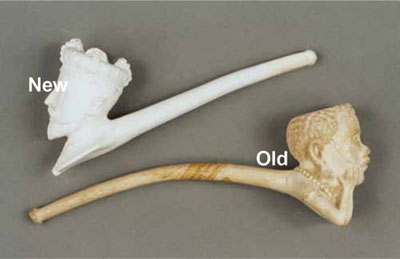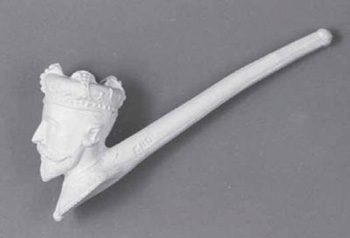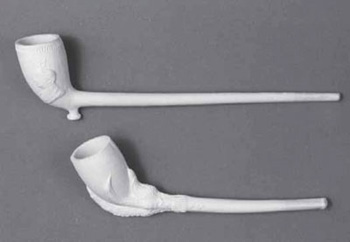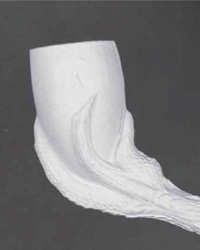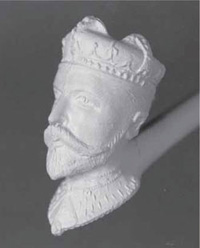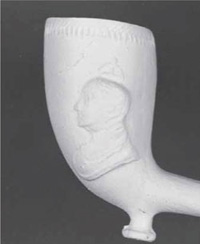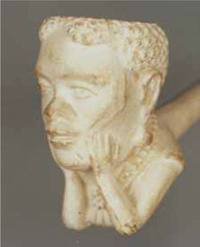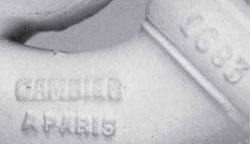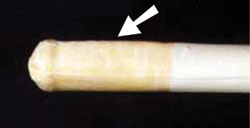 Real Or Repro is an industry resource powered by
a vetted marketplace of dealers and winner of numerous
Ecommerce Bytes Sellers Choice awards
for Quality, Usability, Customer Service, Communications and Most Recommended Selling Venue
---
So now,
Our Ruby Lane Shop Owners
invite You
to shop with them for the
Real Deal
on Ruby Lane ...