New brass match safesBy
Mark Chervenka
New brass match safes
Copied from figural and advertising originals
Reproduction match safes include fraternal, figural and advertising pieces. Most are direct copies of well known originals. All of the match safes shown in Fig. 1 are new brass reproductions. Average price was under $30 each.
Until late 2003, the great majority of reproduction match safes were made of silver. But another wave of new safes was made of brass. This brass group includes some items never before reproduced including figural, fraternal and advertising pieces.
Most of the new safes shown in this article seem to originate with English dealers. Whether they are made in England or made in other countries for English wholesalers is unclear. The majority of the new pieces in this article are priced between $20 and $30 dollars. All have been seen bringing substantially more from buyers who are not aware of their recent origins.
This article shows some of the best tests for catching pieces from this group. Old originals are shown side by side with the reproductions to illustrate the differences.
Common problems with many new safes
Obvious seams
Many reproduction match safes have crude and obvious seams in the body. Bodies of vintage match safes–in silver or brass–rarely show obvious seams. Generally, you should consider prominent seams a warning sign of a reproduction. The photos of new and old seams below are typical examples.
Poorly formed tension bars
The tension bar is the piece or mechanism that keeps the match safe lid closed. Functional vintage match safes, made to protect and keep matches dry, had tight fitting lids. Tension bars in vintage safes range from simple bars to fairly complex patented systems. But all were capable of keeping the lid closed.
Many new safes, made as "collectibles" which don't have to keep matches dry, have weak or poorly formed tension bars resulting in loose, ill-fitting lids. Check the alignment of tension bar pieces and mechanisms. All parts should make contact at logical points (see Fig. 4). Many reproduction manufacturers use the same tension bar in all their safes regardless of style or model. If the same tension bar appears in all or most of one seller's safes regardless of the size or styles of the safes, it might be a sign the safes are new.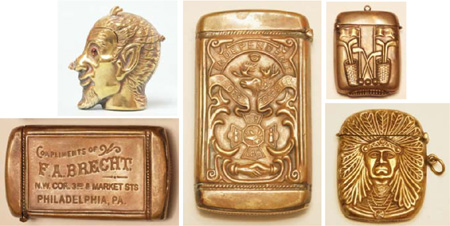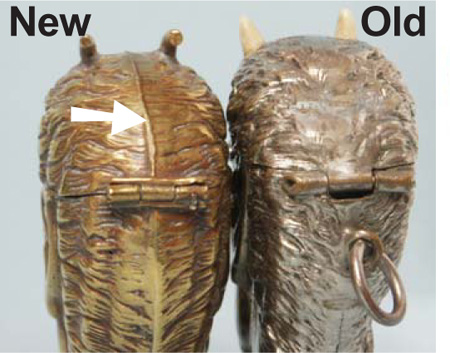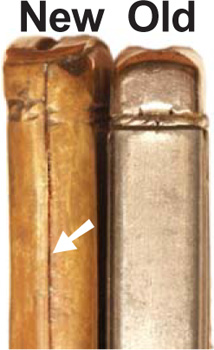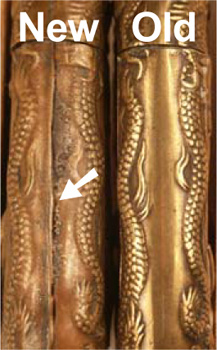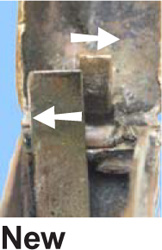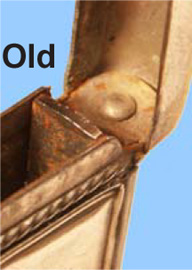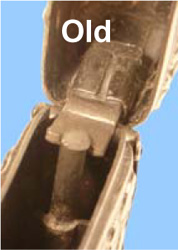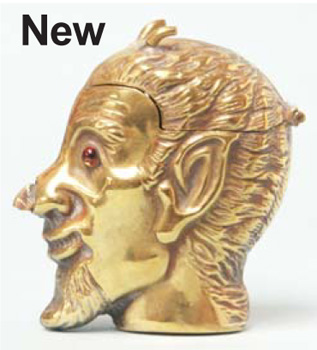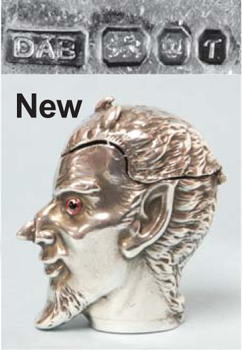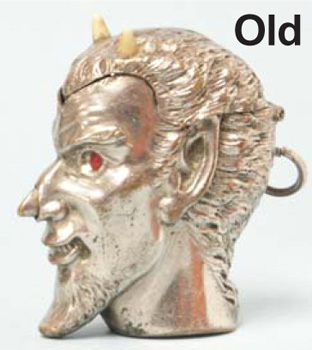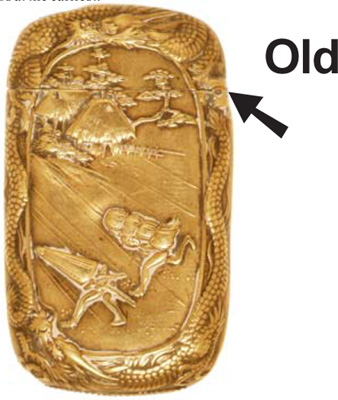 Panel-insert match safes new and old
Many original match safes with custom advertising, commemorative or fraternal messages and emblems are a type commonly called insert or panel. One of the most common forms is the one shown here patented in 1904. Custom panels or inserts fasten are attached to a mass produced body with clips and crimps. These old safes are made from multiple parts including top cap (with lid); bottom cap (with striker); body; custom insert and edge clips. Panel-insert safes are now being made as one-piece brass reproductions.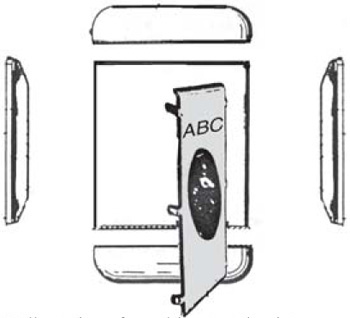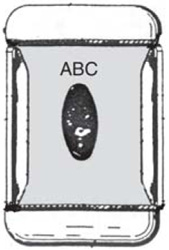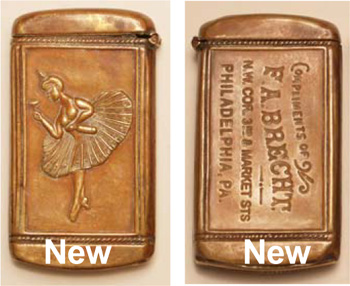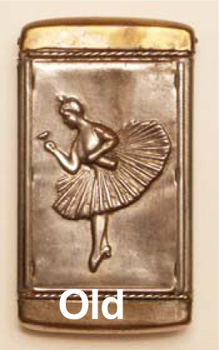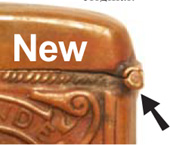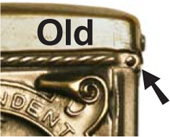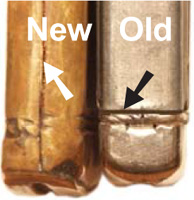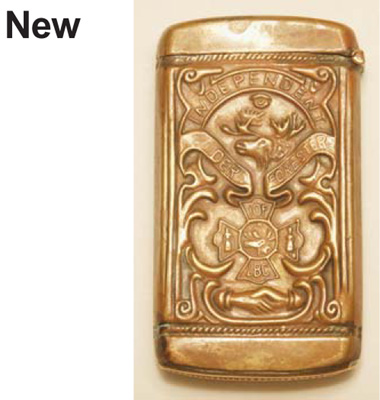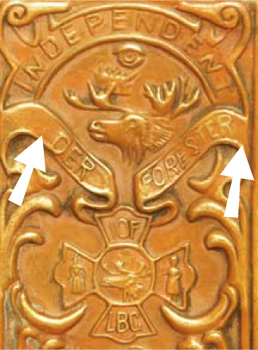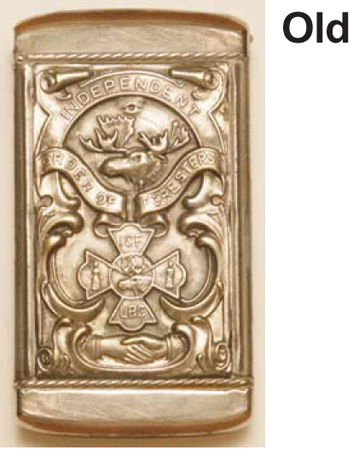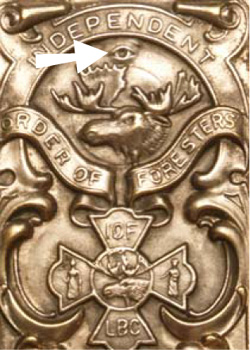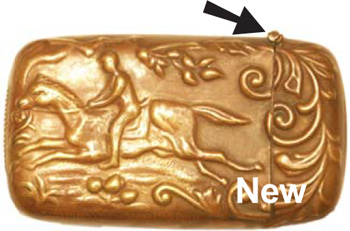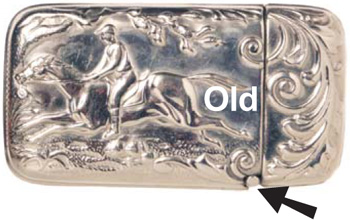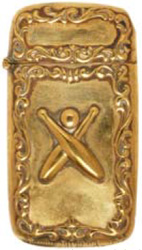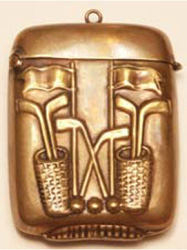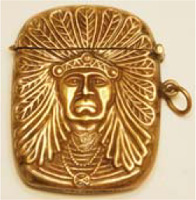 New and old match safes courtesy George Sparacio