New Badges and Watch FobsBy
Mark Chervenka
New Badges and Fobs
Usually these articles include old examples side by side with reproductions. With this subject - badges and watch fobs - we are only showing the reproductions. Why? Because the vast majority of these new items have no old counterparts. They are "fantasy" items.
The pieces shown in this article, like other fantasy items, are generally based on collectible brand names such as Coca-Cola and Winchester and popular themes such as the old west or railroads. Although these items are sold as new by the manufacturers, they filter into the collectibles market where they are mistakenly or deliberately offered as old.
Since there are virtually no direct old counterparts, it is difficult to make comparisons between new and old badges and fobs. Here are some of the general warning signs:
Badges with the names of famous "wild west" towns such as Tombstone, Dodge, Deadwood, Abilene, Carson City, etc. These were all relatively small towns in the 19th century and never had many law enforcement employees. A genuine badge from these towns is a rare find.
Beware of badges with well known titles or organizations such as Texas Rangers, Pinkerton Agent, US Marshal, Wells Fargo, etc. These types of badges have been reproduced since the 1950s.
Beware of badges and fobs in which the design on the front side shows through on the back. Lettering on many cheap, crudely stamped fobs shows through on the back of the fob.
If a badge or fob can't be documented in a reference book, be suspicious. One manufacturer will make custom fobs for 50 cents each in minimum orders of only 100. Cleverly designed custom fobs could easily be mistaken for "rare" or "unlisted" pieces. Maintain a healthy skepticism and ask for a guarantee of age.
Be logical. Authentic Texas Rangers badges, for example, are vary rare and sell for $500-$2000. The reproductions are $5-$20. Authentic badges almost always have descended through family members. Finding an authentic Texas Ranger badge at a New Jersey flea market for $75 without any family photos showing the owner wearing the badge would be very unlikely.
Prices
None of the items shown below was over $15. The majority were under $8; the brass fobs were 50 cents each.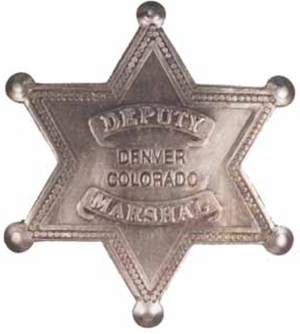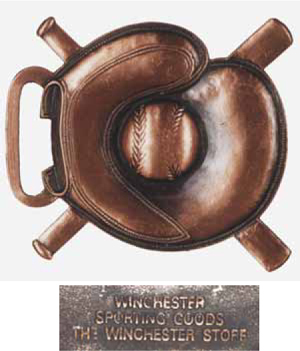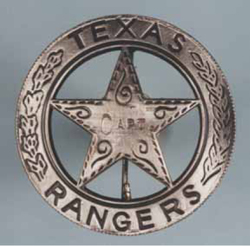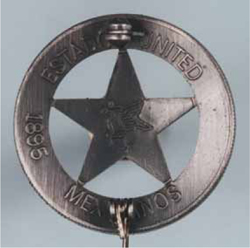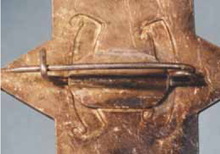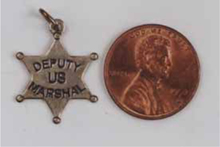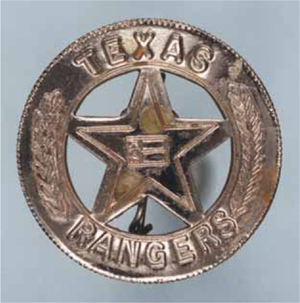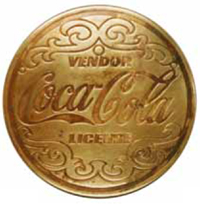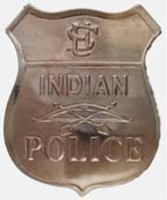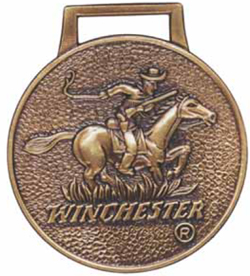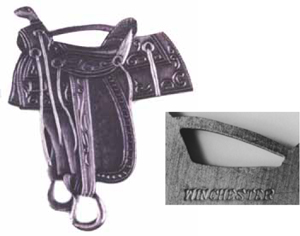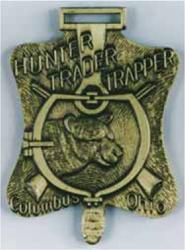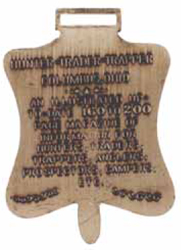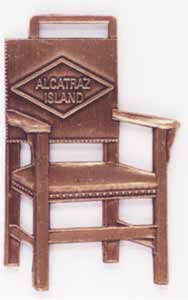 Figs. 17-26 Samples of ten different stamped brass fobs. All fobs are 1¼″ top to bottom. There are a wide variety of these badges available from western themes to railroad to firearms advertising. The seller will custom stamp any lettering customers want with 100 fob minimum order at 50 cents per fob. These are crudely made with the stamped design from the front side coming through to the back (see Fig. 17) Because these can be custom ordered, there is no way to predict what subjects might be in the market.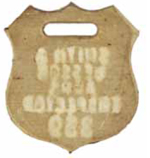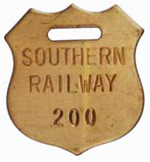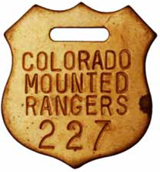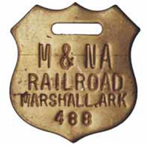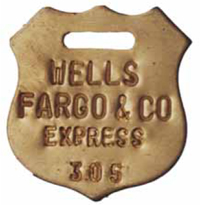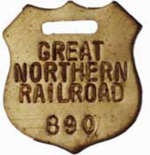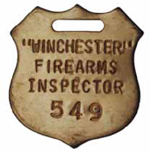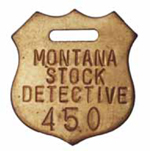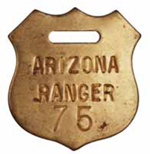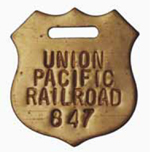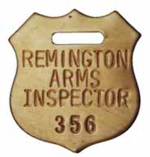 Real Or Repro is an industry resource powered by
a vetted marketplace of dealers and winner of numerous
Ecommerce Bytes Sellers Choice awards
for Quality, Usability, Customer Service, Communications and Most Recommended Selling Venue
---
So now,
Our Ruby Lane Shop Owners
invite You
to shop with them for the
Real Deal
on Ruby Lane ...