New Stanhopeswith 19th Century ImagesBy
Mark Chervenka
New Stanhopes
Stanhopes, miniature photographic images viewed through a magnifying lens, were first introduced in the mid 1800s. Most originals were used in inexpensive souvenir items, remembrance gifts and risque novelties but some were mounted in fine jewelry and custom artwork. Depending on the image subject and the piece in which it is mounted, original Stanhopes can range from under $50 to thousands of dollars.
Stanhopes were at the height of their popularity from about 1860 to 1920 although limited production continued through the middle of the 20th century. In the late 1990s, though, an American company, Stanhope Microworks, reinvented how Stanhopes are made and began manufacturing new high quality miniature images virtually identical to vintage Stanhopes.
Most images in the new Stanhopes have been copied from Library of Congress vintage photographs, well-known images taken by famous photographers and a variety of other familiar archival sources. Subjects include Civil War generals from both Union and Confederate forces, Native Americans, musicians and composers, explorers, famous landmarks worldwide and nudes. A list of most new stock images appears below the photos.
The new Stanhopes can be used to replace damaged vintage Stanhopes, be placed into modern objects or inserted into genuine vintage objects which never originally held a Stanhope. Customers may also order new custom Stanhopes by emailing any image they want miniaturized.
Prices for new stock images ranged from about $70 to $150. Costs for mounting the new Stanhopes varies depending on whether the Stanhope is mounted in new objects sold by the company or installed in an object, either new or old, supplied by the customer. The company also sells a number of stock items with Stanhopes already mounted. One of the company's more popular stock items was a new Stanhope featuring one of several Civil War generals mounted in a genuinely old minnie ball, the bullet fired by Civil War era muskets. For $129 customers were able to order a minnie ball with their choice of General Robert E. Lee, General Nathan Bedford Forrest or General George Pickett.
Some of the new objects the company offers for mounting its new Stanhopes include canes, knives, violin bows, pens and jewelry. But the new Stanhopes can be mounted in any object. A hole is simply drilled in the object and the new Stanhope inserted.
The new Stanhope Microworks pieces differ from vintage originals in how the miniature images are formed. Images in vintage Stanhopes were made by coating a glass plate with a photographic emulsion. Multiple exposures of a miniaturized image were made onto the glass plate. The plate was then developed leaving a positive image on the surface. The plate was then cut up into small pieces about 1/16 to 1/8 of an inch square. A miniature magnifying lens was then used to view the image (Figs. 2-5).
Images in the new Stanhopes are formed on a separate piece of film, not an emulsion-coated piece of glass. Unlike vintage Stanhopes which are made of only two pieces, the glass with the image and a lens, new Stanhope Microworks pieces are made of three pieces: a separate piece of film with the image, a glass block to support the film and a magnifying lens.
Pieces used to make both old and new Stanhopes are commonly assembled into a tube before inserting the completed unit into an object.
When mounted in an object, there is no practical way to determine whether a Stanhope image is a separate piece of film (new) or created in emulsion on a piece of glass (old). Some of the first new images the company made were permanently marked SMW, but Stanhope Microworks owner Michael Sheibley said that has been discontinued. "We do not do anything with the intention of fooling anybody," said Sheibley, "but marks detract from the product. The quality of the image is less." The mark was never included in special orders and custom work, Sheibley said.
Unless the new Stanhope is marked, there is no practical way the average collector or dealer can separate vintage Stanhopes from new pieces by Stanhope Microworks. The only sure test is the presence of a separate piece of film and that feature is generally impossible to observe without taking the Stanhope apart.
Those who want to avoid the new image are probably best advised to carefully consider the subject matter when evaluating age. Vintage Stanhopes, remember, were mass produced cheap souvenirs primarily of famous scenic views and landmarks, not personal portraits. In Paris, you bought a Stanhope with the image of Notre Dame cathedral, the Louvre and the Seine, not an image of the mayor of Paris.
While there are authentic 19th and early 20th century vintage Stanhopes mounted in minnie balls, subjects in vintage Stanhopes are quite different from the new Stanhopes being placed in minnie balls. The vast majority of authentic period Stanhopes found in minnie balls are scenic views of battlefields, not portraits of individual generals. The battlefields depicted in authentic Stanhopes are almost always either Gettysburg or Antietam. Several of these authentic battlefield images do include several generals but only with battlefield scenes, not individual portraits. As a general rule, any Civil War general or historic figure–such as General Custer, Geronimo, Ronald Amundsen–should be considered suspect unless the seller can prove otherwise. This is particularly true of more obscure figures like George Thomas and John Breckinridge and other figures commonly unknown to the general public. Such figures generally have meaning only for collectors and are apparently targeted to appeal to that market.
Another clue to the new Stanhopes is the source of the image. Virtually all the new Stanhope Microworks portraits are taken from images widely published in modern reference books and other current sources. Many of the images are from the collection of the Library of Congress. The image of Lewis and Clark is taken from a painting not widely known until it was the cover of the bestselling book about the Lewis and Clark expedition, Undaunted Courage, published in 1997. If it's an image you've seen many times in other media, such as a print, in textbooks or other public uses, be wary.
One final way to date a Stanhope by the image is common sense. Some of the images, like the World Trade Center and Gateway Arch in St. Louis, didn't exist until the late 20th century. Obviously, any Stanhopes with those images are modern.
One other general rule of thumb is that any Stanhope marked Made in France in the image is probably made before 1970. Although such a mark is not a guarantee of pre-1900 construction, it is generally a positive sign it has not been made after 1990.
Other new miniature images
Besides Stanhope Microworks, there is one other line of modern miniature images called Woodsetton Peeps. Woodsetton items use a plastic Fresnel lens rather than the convex glass lens found in traditional Stanhopes and new images by Stanhope Microworks. Convex lenses resemble a small smooth raised bulb. A Fresnel lens is flat and has a series of concentric ridges in its surface (Fig. 15) Any miniature image viewed through a plastic Fresnel lens has almost certainly been made no earlier than the 1970s.
Origin of Stanhopes
The first microphotograph at about a 160 times reduction was made in 1839 by John Dancer. By the 1850s, David Brewster was displaying Dancer's microimages on slides under a magnifier. Around 1856, Rene Dagron, a French photographer, became the first person to put microphotographs into objects for sale as novelties. Dagron was the first to use the term "Stanhope" to describe his products.
Stanhope was the name of a lens developed by the Earl of Stanhope in the 1700s. But Stanhope was long dead by the time the small images that bear his name became popular. The general name stuck, though, and the small images are still called Stanhopes, not Dagrons.
By 1864, Dagron had patented his process in France, Britain and the USA. France, particularly Paris, continued to be the world leader in manufacturing Stanhopes until the 1970s. Czechoslovakia was also a leading supplier of traditionally made Stanhopes up through the 1970s. Czech Stanhopes were primarily religious images and not the same quality as French images.
Virtually no Stanhopes have been made with photographic emulsions on glass since the 1970s. Modern miniature images are on a separate piece of film, not in an emulsion applied to a piece of glass.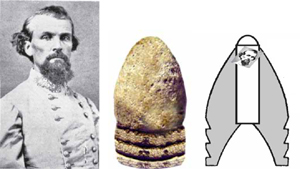 Typical Vintage Stanhope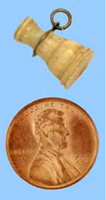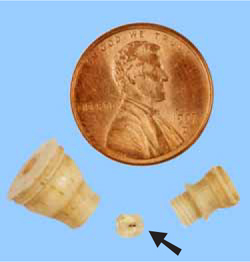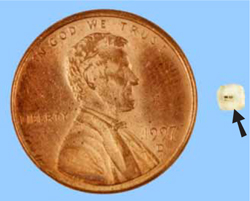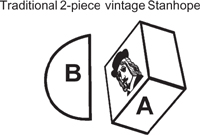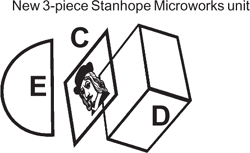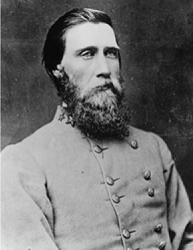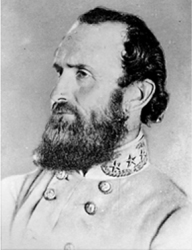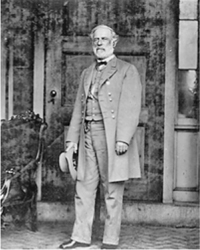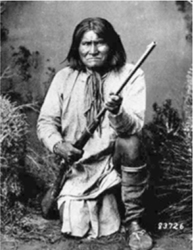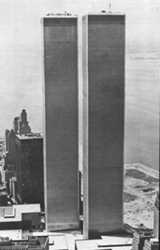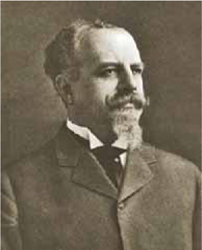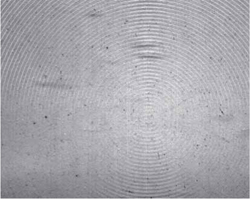 New stock images that have been available from Stanhope Microworks
American Civil War-era Images
Thomas "Stonewall" Jackson-profile Jackson-surrounded by staff
Robert E. Lee on Traveler (horse)
Lee-head/shoulders
Lee-and sons
General Abner Doubleday
Colonel John Mosby
General Ambrose Burnside
George Armstrong Custer
General George Pickett
General Pierre Beauregard
General George Thomas
General JEB Stuart
General Wade Hampton
General James Longstreet
General John Bell Hood
General John Buford
General John Breckenrdige
General John Reynolds
General Joshua Lawrence Chamberlain
General Nathan Bedford Forrest
General Jubal Early
General Richard Ewell
President Abraham Lincoln, USA
President Jefferson Davis, CSA
Confederate Water Battery at Yorktown, Virginia
Famous/Historical Persons
Lewis and Clark with Sacagawea
Adolphus Busch (four different poses)
George Washington
Albert Einstein
Neil Armstrong
Ronald Amundsen
Laurel and Hardy
Captain Edward Rickenbacker
Nude/Erotic
Various single nudes of both sexes, couples
Religious
Lord's Prayer
Ten Commandments
Native American
Kicks Iron, Dakota Sioux
Chief Joseph-Nez Perce
Sitting Bull and Buffalo Bill
Geronimo
Crow King-Hunkpapa Sioux
White Bear-Sioux
Kicking Bear-Miniconjou
Proud Heritage-Piegan
Buckskin Charley-Southern Ute Chief
Papoose and Mother-Ute
Music/Arts/Literature
Wolfgang Mozart
Antonio Stradivari
JS Bach
Ludwig Beethoven
Johan Goethe
Fredrich von Schiller
Dom Dragonetti
Fritz Kreisler
Albert Nurnberger
Eugene Ysaye
Nicolo Paganini
Jean Baptiste Vuillaume
Pablo Sarasate
Locations/Tourist/Architecture
World Trade Center
Washington Monument
Thomas Jefferson Memorial
Independence Hall (Philadelphia)
Gateway Arch (St. Louis)
Mt. Rushmore
Liberty Bell