New Murano Glass with Encased FigurinesBy
Mark Chervenka
New Murano Glass with Encased Figures
Among the many sought after forms of vintage Venetian glass are pieces that feature three dimensional glass figures entirely encased in glass. Most of the encased shapes are small fish. The fish are found alone, grouped with other figures and grouped with other fish in underwater scenes. Fish alone or with another figures have no special name. Underwater scenes are generally referred to as aquarium pieces or aquarium blocks.
Aquarium blocks and other pieces with encased figures have been back in production in Venetian workshops, as well as China and Taiwan. Prices for new pieces have ranged from $50 to $300. Vintage aquarium blocks and other pieces with encased figures made ca. 1948-1960 have generally ranged from $250 to $2,000+ depending on size, quality and maker/designer.
Clues To Age
>
One way to distinguish the new pieces is to carefully study the clear outer glass which encases the figure(s). Most vintage pieces are made of exceptionally clear transparent crystal. Newer pieces very often have a noticeably dark or green tint to the glass. The tinting is more common with China and Taiwan pieces; less noticeable on better quality new pieces made in Italy.
"Grass" in older aquarium blocks tends to be very flowing with many swirls. Much of the grass in newer blocks is relatively straight (Fig. 3). The new aquarium blocks from China and Taiwan have very coarse bits of glass "gravel" in the bottoms. Vintage aquariums do not have the rough bottoms.
Encased fish in early pieces tend to be more natural appearing and made of a greater number of individual pieces of glass than recently made fish. The older fish in Fig. 8, for example, has 4 separate fins attached to the body and two separate pieces of glass were used to make the eye. The body was also encased in clear glass before being embedded into the larger piece. All the pieces had to be joined in fairly quick succession then inserted into the larger piece of crystal. The new fish is Fig. 7 is much simpler. The body is made of one piece of glass. Fins are merely pulled out from the main body rather than individual pieces of glass attached separately as in the older fish.
One other tip for evaluating aquarium blocks is to look at the intentionally made bubbles. Vintage pieces tend to have fewer but much larger bubbles than recently made blocks. Generally, most older pieces also tend to have ball shaped (spherical) bubbles. Bubbles in newer pieces are very often flattened, stretched and irregularly shaped. For reference, look at the bubbles in originals shown in (Figs. 1, 2 and 8); compare those to the bubbles in new pieces shown in Figs. 3, 9, and 10.
Marks and Labels
When evaluating Venetian glass, quality and workmanship are more reliable guides to age and value than the presence of marks or labels. In fact most pre-1970 Venetian glass was not permanently marked; neither are current Venetian imports. Most of the marks and labels that are found on both old and new pieces, are actually not of glass makers but of import companies.
A good example is Oggetti, a U.S.A. importer based in Florida which specializes in Venetian glass. When the name appears alone many buyers frequently mistake it for a glass maker or artist. In some instances Oggetti does appear with a glass maker's name which can add further complications (Fig. 11). Oggetti president Robert Frehling told ACRN by telephone that his firm was started in 1975. Any piece of Venetian glass with the name of his firm--engraved or on a label-- cannot be produced before 1975. Other importers' marks that are frequently confused with glass makers' marks are Camer Glass, Koscherak Bros., Tay, Weil and Balboa. A wide number of glass shops made items for these and other importers.
In summary, most new pieces with encased figures are made of lower quality materials and constructed more simply than vintage pieces. New Italian-made pieces are more nearly like vintage originals in quality and workmanship than new pieces from China and Taiwan.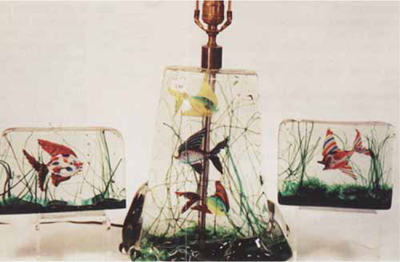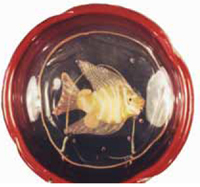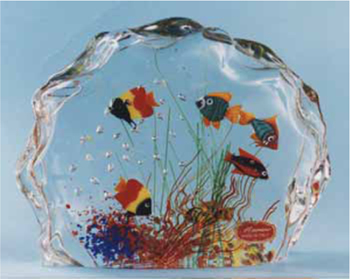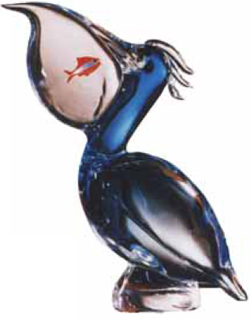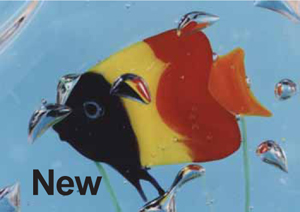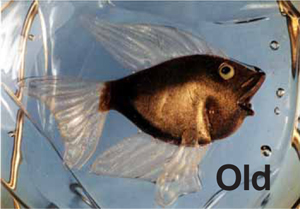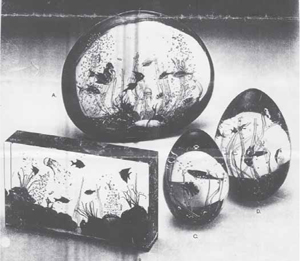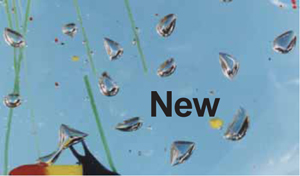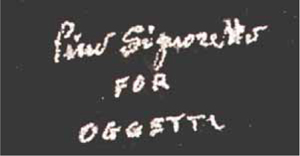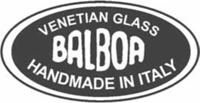 Weil Ceramics & Glass Murano Italy
Real Or Repro is an industry resource powered by
a vetted marketplace of dealers and winner of numerous
Ecommerce Bytes Sellers Choice awards
for Quality, Usability, Customer Service, Communications and Most Recommended Selling Venue
---
So now,
Our Ruby Lane Shop Owners
invite You
to shop with them for the
Real Deal
on Ruby Lane ...