New Marbles with Logos, Brand Names, CharactersBy
Mark Chervenka
New Marbles with Logos, Brand Names, Characters
Virtually all marbles found in the market today with comic characters, brand names and products have been made since the 1970s.
The only pre-1970 authentic marbles with a movie star or comic characters were made by Peltier Glass in the early 1930s. The original marbles were 5/8-inch in diameter and made on opaque white glass with a colored glass spot or patch of a contrasting color. Line drawings and the names of the comic and cartoon characters were applied in one color. All of the original images cannot be felt with your fingernail.
Other than 12 comic and cartoon characters, Peltier made one marble with Tom Mix, the only known move star authentic marble and one marble for a bakery, Cotes Master Loaf. The Mix and Bakery marbles were made the same way as the comic and cartoon characters marbles. All other marbles with brand names, except for a few Akro Agate advertising marbles, are modern fakes, fantasies or forgeries.
Here are some of the general rules for advertising, comic and cartoon character and brand name marbles:
–if the marble is one solid color, it's new
–if the mable is more than three colors, it's new
–if the image, logo or words are full color, it's new
–any size other than 5/8" diameter is new
–if you can feel the image, it's new.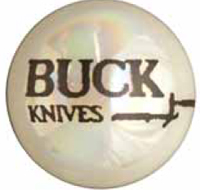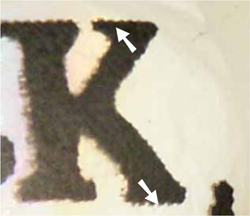 An assortment of new marbles currenty in the market.