New Art Deco Fashion JewelryBy
Mark Chervenka
New Art Deco Fashion Jewelry
Most reproductions of Art Deco jewelry under $100 used to be very easy to spot. The quality was terrible and most designs were worse than terrible. But that has changed. All the pieces shown below are $22-$26 and are much more convincing.
Although these pieces are fashion, or costume jewelry, they are all surprisingly well made. Where most reproductions in this price range have only glued settings, most of these pieces have genuine prong-set stones. That is to say the stones are held in place by bending metal prongs of the mounting over the stones. Prongs in most reproductions are simply cast imitations and the stones are glued; the cast prongs are not bent over the stones.
The faux, or imitation stones, are also relatively good quality, most made of imported colored cut glass from Austria or the Czech Republic. The enameled pieces are also reasonably well done although the enamel is not quite the hardness of quality vintage material. It looks a little tacky, but the best test for enamel is still tapping a piece against your teeth.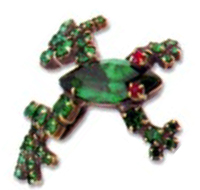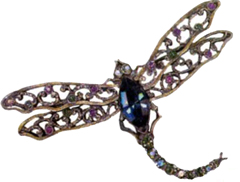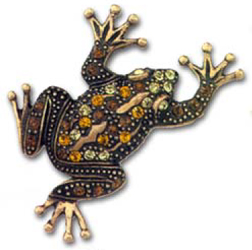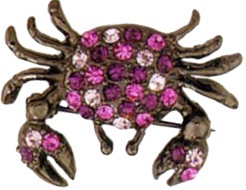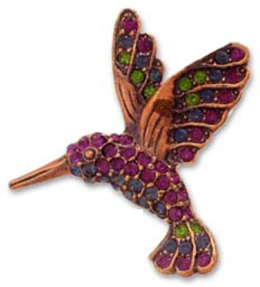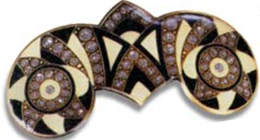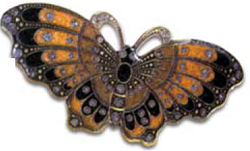 Real Or Repro is an industry resource powered by
a vetted marketplace of dealers and winner of numerous
Ecommerce Bytes Sellers Choice awards
for Quality, Usability, Customer Service, Communications and Most Recommended Selling Venue
---
So now,
Our Ruby Lane Shop Owners
invite You
to shop with them for the
Real Deal
on Ruby Lane ...
View More Similar Items