Napkin Rings with Faked MarksBy
Mark Chervenka
Napkin Rings with Faked Marks
A business in New York sold reproductions of figural napkin rings bearing trademarks and model numbers of original manufacturers. The company's 1997 brochure showed nine different figural rings available. Price was $55 each or four for $200. Originals of the reproductions sell for $200-$500+. The new rings were marketed by the manufacturer as "limited edition" collectibles with "original markings."
Separating old from new
The biggest obstacle to detecting the new rings will probably be the confusing marks. Whether you're buying Gallé cameo glass, Nippon, Roseville or any other antique or collectible never rely on a mark alone as guarantee of age or authenticity. Marks can be copied and forged. You are much better off to base your tests of age on how a piece was assembled, constructed or decorated. This is particularly true with this group of new napkin rings.
The vast majority of original figural napkin rings are made from a combination of casting and die stamping. A casting is made by pouring molten metal into a mold. Die stamping is rolling or striking an engraved image against cold metal to impress the engraved image into the metal's surface.
Original three dimensional figures and most original bases were usually cast. Original napkin rings themselves were almost always decorated by rolling or milling in dies. Original manufacturers' marks and model numbers marks were nearly always die stamped.
This group of new figural rings with original markings are entirely cast. The difference between old and new is probably most obvious in the marks. New cast marks are indistinct and blurred with rounded edges. Even when original marks may be filled in with dirt or by silver plating, they still generally appear as fine sharp edged lines. Compare the original marks in Figs. 4 & 6 to the new marks in Figs. 2 and 5.
The second best test is to look at the pattern detail in the napkin rings themselves. Original napkin rings (rolled in dies) show sharply defined patterns; the new cast rings are fuzzy and lack detail. This can be seen in the side by side comparison of the rings on the new and old boy with dog piece in Fig. 7. Even though the patterns are different, it is still obvious that the original on the right is much sharper.
Also check the inside of a suspected napkin ring. The new cast rings have been polished out on the inside by a wire brush leaving relatively deep parallel scratches (Fig. 19, left) around the entire inside circumference. Insides of old rings are generally very smooth. Any scratches inside old rings with normal wear are almost always random in length and direction (Fig. 19, right). Edges of the new rings also show occasional grinding and filing marks which are virtually never found on the edges of original rings.
How do the new castings compare to old castings? Overall detail in the new cast three dimension figures is less sharp than the original cast three dimensional figures. However, this is not as obvious as the differences in finish. Generally, the new castings show rough coarse surfaces with bumps and pitting. Typical pits in the new casting can be seen in close up in the dog's fur in Fig. 8.
The bottom of the base is a good place to check for surface finish. Compare the rough coarse surface surrounding the mark in Fig. 5, to the surface on the bottom of an old base in Fig. 6. An old surface may have the occasional irregularly shaped gouge or dent but it is generally very smooth.
Cautions & exceptions
Use the information in this article only on the specific rings discussed. Not all the guidelines discussed apply to other reproduction figural rings. These nine new rings are not the only figurals with forged or faked marks. Several maker's marks which were originally stamped on discs then soldered on to pieces are also out in the market. The most frequently seen forged marks on discs are Simpson, Hall Miller; Meriden Britannia Co. and Rogers Bros.
For more information
See Figural Napkin Rings, Gottschalk/Whitton . ©1996, Collector Books, PO Box 3009, Paducah, KY 42002 (out of print) and American Victorian Figural Napkin Rings, V. Schnadig, © 1971 Wallace Homestead. (out of print)
A warning about receipts
The number of reproductions with original marks is steadily increasing. New marks on Gallé cameo glass, Nippon porcelain, Watt pottery and figural napkin rings are virtually identical to originals. With the increase in new marks, buyers must be extra cautious about how receipts are worded.
Buyers should never accept "Meriden Kate Greenaway figural napkin ring" for example, as a guarantee of authenticity. The factory name "Meriden" or style "Kate Greenaway" do not address when the piece was made. Unethical sellers can point to a new Meriden mark and claim that is all that is stated on the receipt. Protect yourself by insisting the age of the piece or date of its production is written on the receipt. It is always better to write dates such as "ca. 1900" or, "1910-1920" rather than more general references such as styles or time periods, such as "Art Deco" or "Victorian".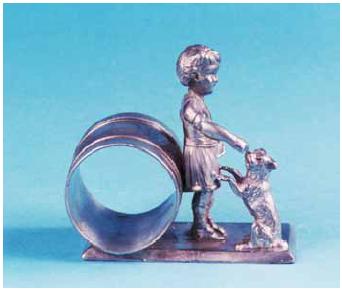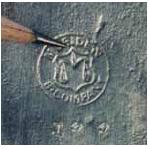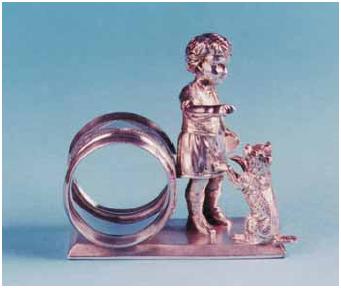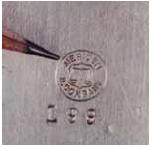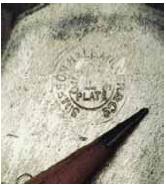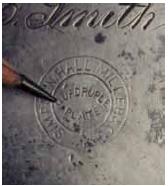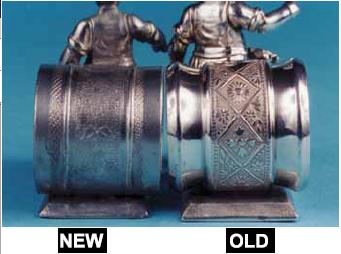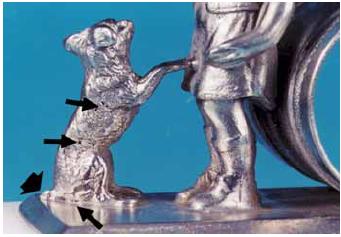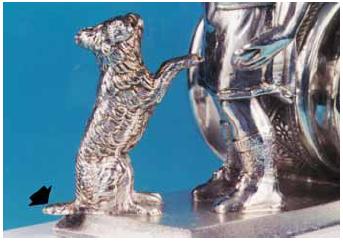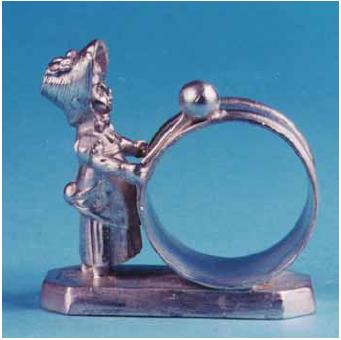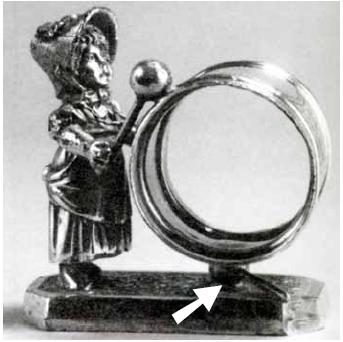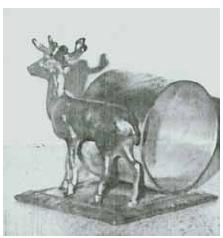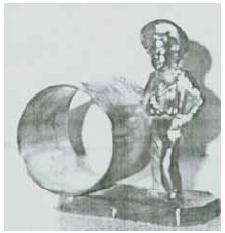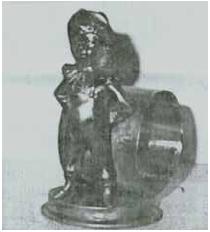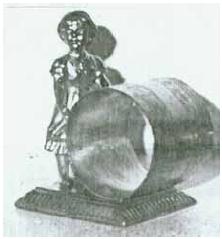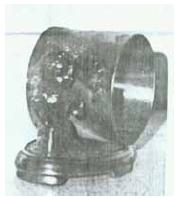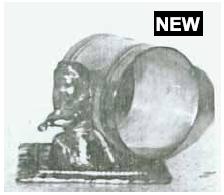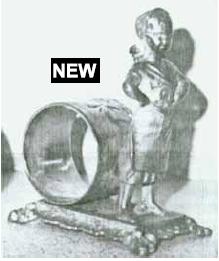 Some images of new napkin rings were only available as photocopies and some images may lack detail.

Real Or Repro is an industry resource powered by
a vetted marketplace of dealers and winner of numerous
Ecommerce Bytes Sellers Choice awards
for Quality, Usability, Customer Service, Communications and Most Recommended Selling Venue
---
So now,
Our Ruby Lane Shop Owners
invite You
to shop with them for the
Real Deal
on Ruby Lane ...
View More Similar Items