Latest Nippon Reproductions More Difficult to DetectBy
Mark Chervenka
Latest Nippon Reproductions more Difficult to Detect
Many new Nippon reproductions on the market are much more difficult to identify than previous fakes and copies. Many new pieces are now direct copies of old shapes and original patterns. The vast majority of previous reproductions carried look-alike Nippon marks that were relatively easy to identify and warned buyers of an item's recent manufacture. These reproductions are unmarked thus removing one clue buyers had to help detect previous Nippon fakes and copies. Of the 28 new pieces shown in this article, for example, only three are marked, Figs. 15, 22, 32.
Two new marks not seen until recently are shown in Figs. 4 & 5. The new mark is Fig. 4 is based on an authentic mark used by Pickard China during World War I. Pickard couldn't get china blanks from its French and European suppliers during the war and began using blanks imported from Japan.
The other new mark, shown in Fig. 5, is a slight variation of an original mark. Note, however, that the new version of the maple leaf mark does not include the word Nippon. All authentic versions of the mark include Nippon. Keep in mind, however, that earlier fake maple leaf marks do include Nippon. You can tell new from old by the size of the maple leaf. Original leaves are only about one-quarter inch wide; new leaves are one-half inch or more.
With these pieces in the market, buyers should be very suspicious of any unmarked Nippon. If the piece is marked, carefully compare the mark to known originals and the fake marks already reported .
Quality of the reproductions has improved so much that many pieces in old shapes and old patterns are becoming harder to detect even for experienced buyers. Many new pieces now have some type of raised gold decoration very similar to old. Color combinations are also similar including the use of a very convincing cobalt backgrounds and cobalt border. The cobalt trimmed chocolate pot Fig. 7 and gold decorated sugar shaker Fig. 26 in particular have fooled even advanced collectors.
One of the clues to a newer piece is that the porcelain feels rougher to the touch. Gold on reproductions generally show mirror-like reflections. Old gold is usually softer and rarely shows distinct reflections.
Wholesale prices for some of the new pieces shown include: egg cup $2.50, ladle $5.00, hatpin holders $5-$13.50 each, sugar shaker $7.50, vases $10-15 each, tureen $12, tea set $60.
For additional information about all aspects of collecting Nippon porcelain including reproduction updates, visit the International Nippon Collectors' Club web site at http://www.nipponcollectorsclub.com
Photos in this article appear courtesy of Joan Van Patten, author of the Collector's Encyclopedia of Nippon series.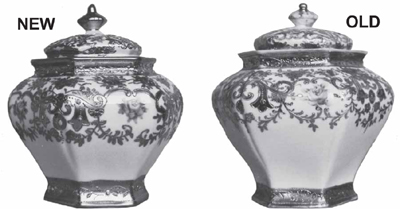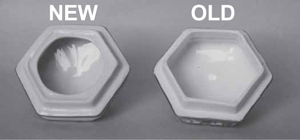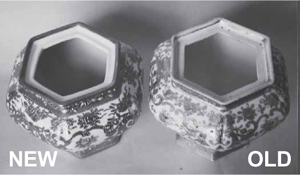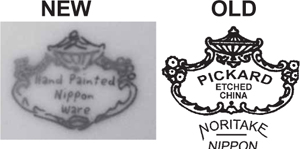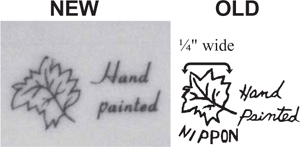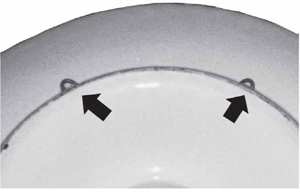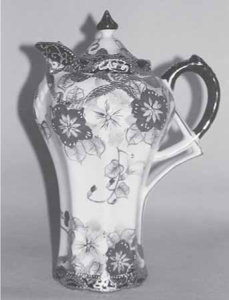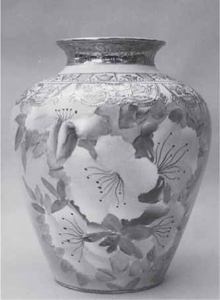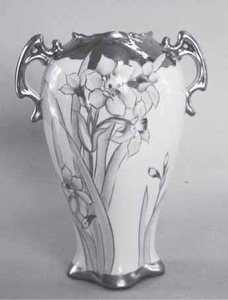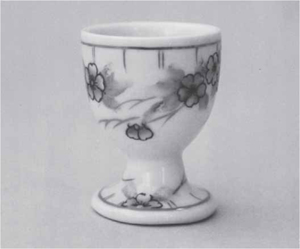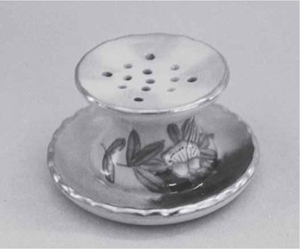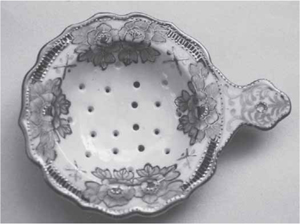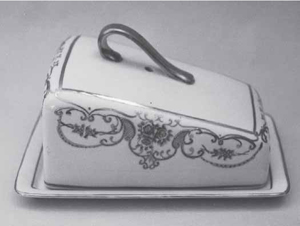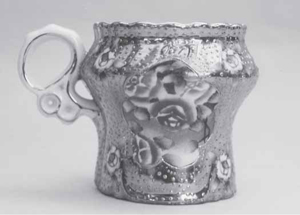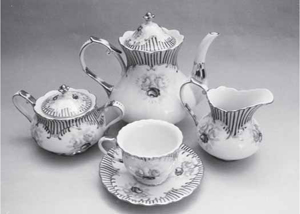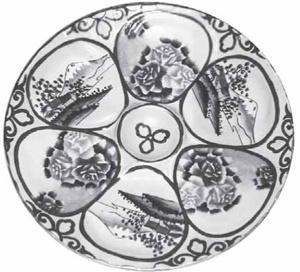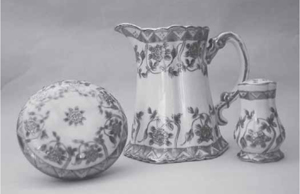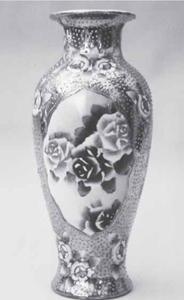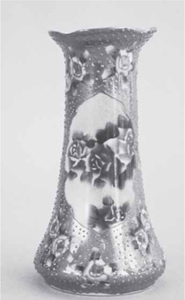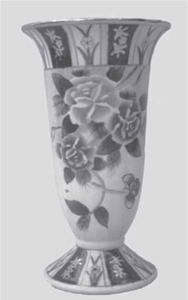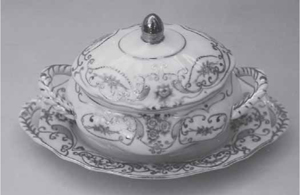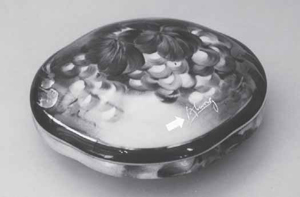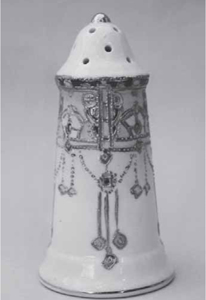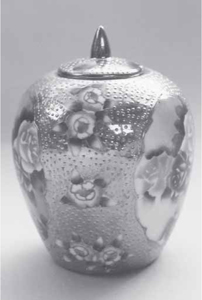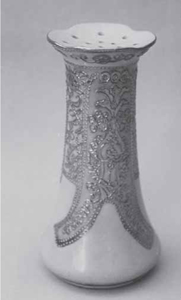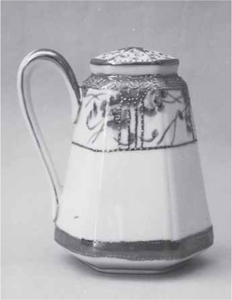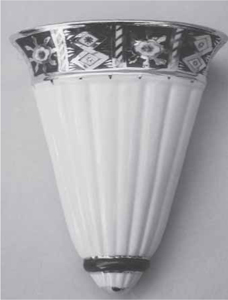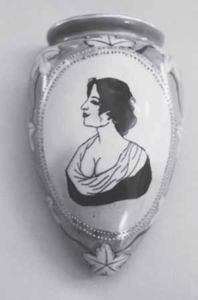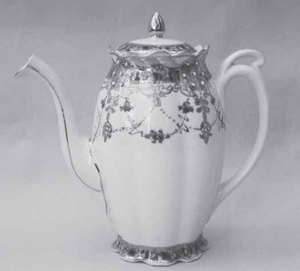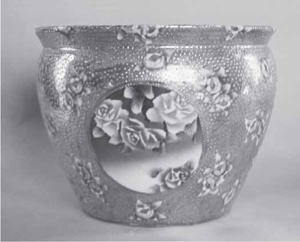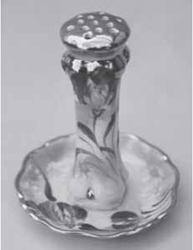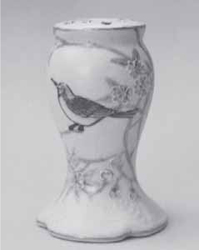 Real Or Repro is an industry resource powered by
a vetted marketplace of dealers and winner of numerous
Ecommerce Bytes Sellers Choice awards
for Quality, Usability, Customer Service, Communications and Most Recommended Selling Venue
---
So now,
Our Ruby Lane Shop Owners
invite You
to shop with them for the
Real Deal
on Ruby Lane ...
View More Similar Items