Imitations and Knock-offs of Art Nouveau LampsBy
Mark Chervenka
Imitations and Knockoffs of Art Nouveau Lamps
Reproductions of Art Nouveau lamps and lighting have been around for many years. Most have been made with inexpensive pot metal bases and sold without matching shades.
In 1999, a new line of Nouveau lighting was introduced with brass and iron bases with "antique" finishes. This particular group of lamps also features matching "art glass" shades. The combination of better metals in the bases and seemingly custom made glass shades has caused some buyers to confuse this line with old originals.
Recognized Artists
Part of the confusion may result from many of the new lamps being direct copies of well known old originals. The lamps in Figs. 1 & 2, for example, are in almost every book on Art Nouveau lighting or decorative lamps. Names of original designers–like Galle, Gurschner, Behrens and others–are prominently mentioned in the company catalog featuring the new lamps. "Art Nouveau" and other related terms are also used throughout the catalog to describe the lamps.
Many of the new shades are very similar in shape in old originals. But there the similarity ends. Where originals would be made of a variety of glass, all the new shades are made from a distinctive mottled glass. Look for large white spatters (Fig. 10) in backgrounds of various colors including purple, amber, green, blue and most widely used, yellow. All of the new mottled glass shades have frosted finishes with ground rims.
Some of the more convincing new lamps are those resembling French wrought iron. Although some of the new pieces are in fact iron and not pot metal, the new parts are hollow and cast in molds. Originals are almost always solid bars or rods welded or forged together. Yes, new pieces do have some tiny vines attached by spot welds but the main supports and bases (Fig. 3) are hollow, not solid throughout.
Be sure to carefully inspect the finish. Like most other metal reproductions, there are obvious mold seams and grinding marks never found on originals (Fig. 11) and some parts are unfinished or the finish doesn't match the rest of the lamp (Fig. 12).
And last, look at how the lamp is wired. Virtually all period originals, especially those by famous designers, have concealed wiring that blends into the design. Wiring in most reproductions is dictated mostly by the need to keep production costs low, not good design. That's why exposed wiring (Fig. 8) and wires running in awkward locations (Fig. 9) are generally a sure sign of a reproduction.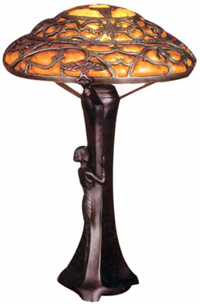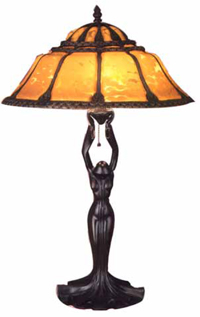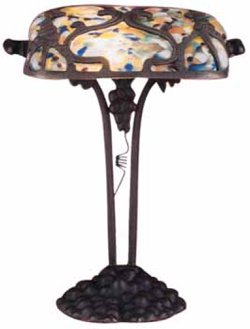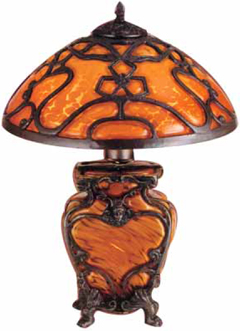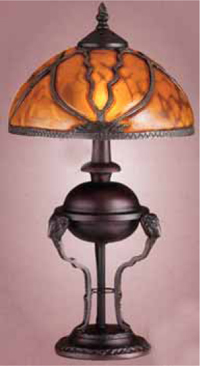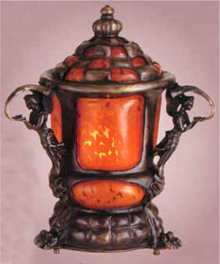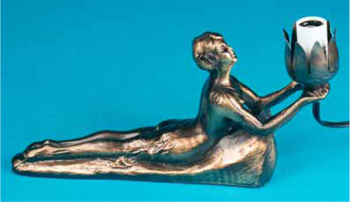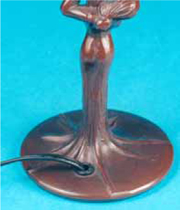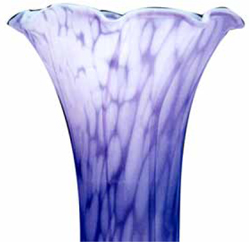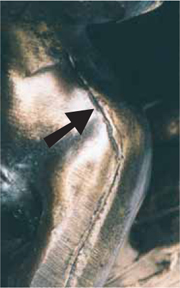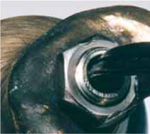 Real Or Repro is an industry resource powered by
a vetted marketplace of dealers and winner of numerous
Ecommerce Bytes Sellers Choice awards
for Quality, Usability, Customer Service, Communications and Most Recommended Selling Venue
---
So now,
Our Ruby Lane Shop Owners
invite You
to shop with them for the
Real Deal
on Ruby Lane ...