Hatpin Holders - New and FakedBy
Mark Chervenka
Hatpin Holders - New and Faked
Most authentic hatpin holders were made during the years from 1860 to 1920. There are almost as many varieties of hatpin holders as there are hatpins: silver, gold, and other metals plus all the glass and china of the period.
But the most commonly reproduced holders are made of china and glass. In addition to reproductions, several lookalike shapes such as muffineers and sugar shakers can also create confusion.
A good way to separate shakers and true hatpin holders is to study their shape and details. Shakers, as a general rule, have: 1) plump, rounded bodies, 2) large fill holes in the base, 3) fewer, irregular holes in the top, and, 4) a domed or curved top. The rounded bodies of sugar shakers and muffineers are usually large enough to hold one cup or more of sugar. The plump, round bodied piece shown in Fig. 1 is a typical shaker shape.
Shakers also have large fill holes in the base to make refilling an authentic shaker easier. Fill holes in shakers are generally about the size of quarters and larger. Base holes of hatpin holders are generally dime sized or smaller. Shakers generally have fewer holes in the top and shaker holes are often larger and may be irregularly shaped (Fig. 3). Shaker tops are also generally either curved out or domed much more than hatpin holders.
Don't be mislead by what appears to be "old" marks on newly made china hatpin holders. Reproduction wholesalers apply a wide variety of faked and confusing marks to new hatpin holders. New marks include a variety of RS wreath marks like RS Suhl, RS Prussia; many Nippon marks such as rising sun, maple leaf and others; various marks imitating those on vintage Flow Blue and other marks including Limoges and KPM.
You also need to watch out for hatpin holders honestly created by amateur china painters. When these modern blanks drift into the antiques market, they frequently are confused for Victorian originals. Two of the most common modern blanks are shown in Figs. 10 and 13.
Lillian Baker has written ten books on antique and collectible jewelry including Hatpins and Hatpin Holders.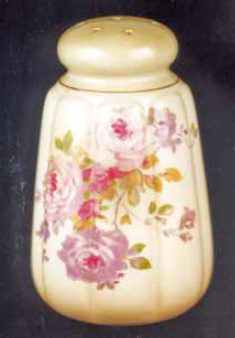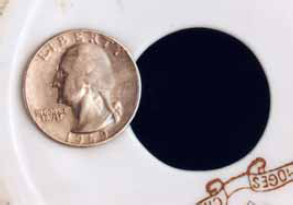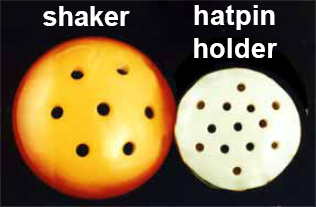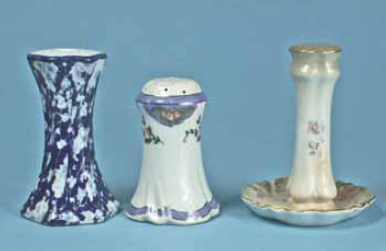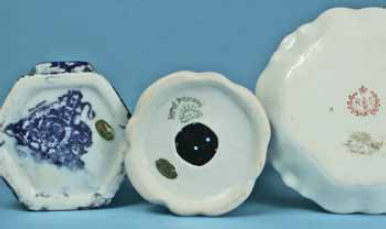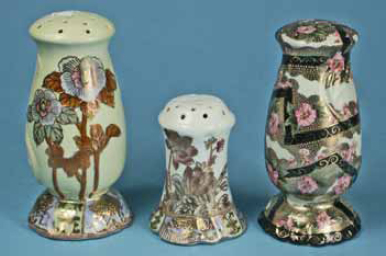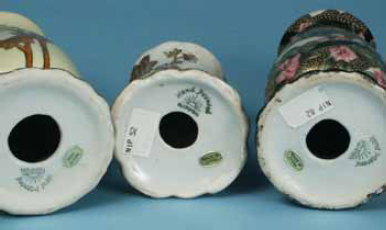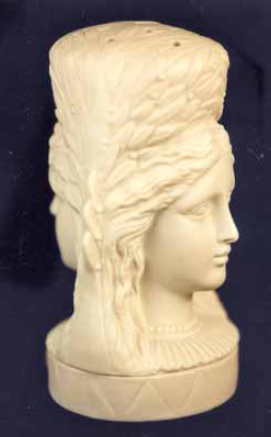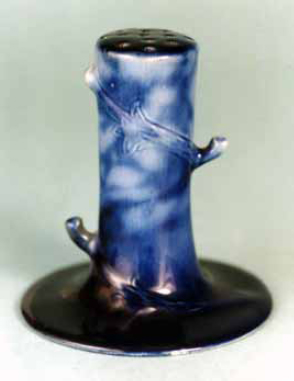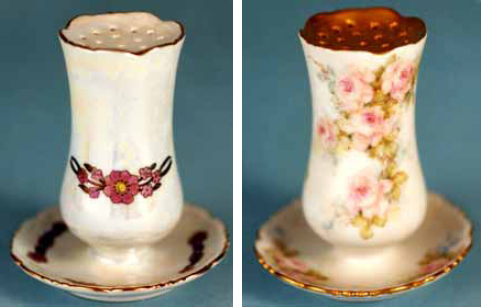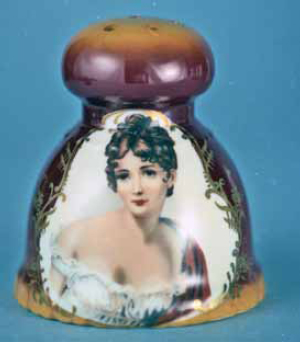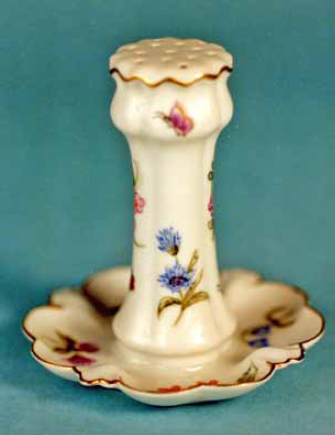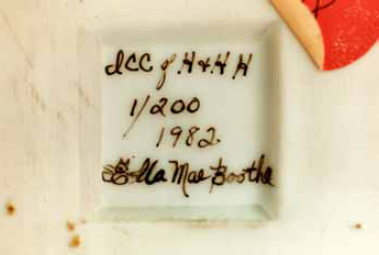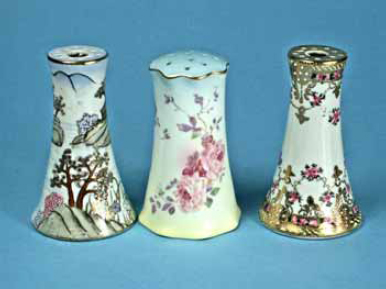 Real Or Repro is an industry resource powered by
a vetted marketplace of dealers and winner of numerous
Ecommerce Bytes Sellers Choice awards
for Quality, Usability, Customer Service, Communications and Most Recommended Selling Venue
---
So now,
Our Ruby Lane Shop Owners
invite You
to shop with them for the
Real Deal
on Ruby Lane ...