Hall China Brings Back Vintage ShapesBy
Mark Chervenka
Hall China Brings Back Vintage Shapes
Hall China has reissued a number of vintage designs from the 1930s whose original counterparts are highly sought after collectibles.
The new products, which sold for $15-$55 each, are exact copies of original shapes which can bring up to $450 each. Most of the new products are marked with a distinctive backstamp to separate new from old, but several of the shapes bear the standard Hall China mark.
Shapes reproduced from 1930s-era originals include: 32 oz. Donut teapot in cobalt blue or canary yellow, $54.95; six-cup Nautilus teapot in ivory only, $49.95; two-quart Ball pitcher with ice lip, white or cobalt blue, $34.95; 4¾-pint Riviera pitcher with ice lip, in white, cobalt blue, tomato red or canary yellow, $29.95; two-quart Donut pitcher, white or canary yellow, $29.95.
All of the 1930s shapes are marked with a special Hall Classics backstamp (Fig. 2). This mark clearly identifies all the Classics pieces as new. But not all new Hall China has that mark.
Some new pieces are marked with the regular Hall backstamp. These new pieces include: Bain Marie jars, one-quart and two-quart sizes in white or canary yellow, $15.95-$24.95 each; and round bowls, 2-3¾-5 sizes, white, $19.95-$34.95 each.
Other Hall China items of more recent manufacture but still considered collectible are also being reissued. These include the Owl Cookie Jar, first introduced in 1968 and Duck casseroles, first introduced in 1969. New Owl cookie jars are 12″ tall, 6-1/2″ wide, 3-7/8″ lip diameter, available in white only, $49.95. New Duck casseroles are available in 12 oz., 3-1/2 pint and 5-pint sizes, canary yellow bases with white lids, $28.95-$45.95 each.
Hall China is one of the few American potteries to survive both the Depression and post-WW II foreign imports. Founded in 1903 by Robert Hall in East Liverpool, OH, Hall China has been a major producer of restaurant and institutional china wares for almost 100 years. The pottery's success was built around its pioneering lead-free, single-fired, crazeproof glaze. Although the pottery's main market today remains institutional, it has also made kitchenware for home use.
Hall China has always been well marked. The variations in the backstamps help collectors date the wide range of Hall China products.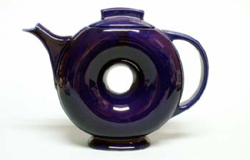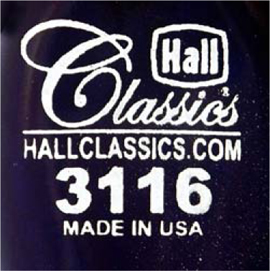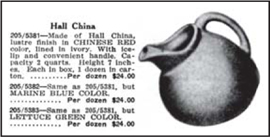 Real Or Repro is an industry resource powered by
a vetted marketplace of dealers and winner of numerous
Ecommerce Bytes Sellers Choice awards
for Quality, Usability, Customer Service, Communications and Most Recommended Selling Venue
---
So now,
Our Ruby Lane Shop Owners
invite You
to shop with them for the
Real Deal
on Ruby Lane ...
View More Similar Items