Geisha Girl ReproductionsBy
Elyce Litts
Geisha Girl Reproductions
Geisha Girl pattern porcelain derives its name from decorations based on Japanese women surrounded by scenes of traditional Japanese life. These include settings in gardens, near temples and other buildings and by lakes and streams. Geisha Girl porcelain has been made in Japan in various forms from the late 19th century to the 1980s. In 1996, it began to be heavily reproduced in China. This article will explain some of the ways to separate most pre-World War II pieces from the reproductions made in China.
Originals
Wholly hand painted decorations was made early on and continued to be made in some degree through about 1920. More commonly, Geisha Girl decorations were a combination of stenciled lines filled in by bright and varied colored washes. Run a fingernail over the surface of a genuine Geisha Girl pattern and you can feel the stenciled line raised above the porcelain. Stenciled lines were most frequently red-orange but black, tan and shades of green are also found. Stenciled wares were by far the most frequently produced, wholly hand painted decorations running a distant second.
Edges of most originals were framed in a border of color; red-orange, cobalt blue and greens ranging from apple to mint to pine, being the most common. Borders were often accented with flowers or gold lacing, some being quite intricate.
Like many products, there were various degrees of quality. Better pieces were sold in department stores and specialty import shops. Others were sold in dime stores, used as giveaways in movie theaters and packaged as premiums with a variety of products such as tea.
The devastation of World War II all but ended the production of Geisha Girl wares in Japan. There was some production during the Occupation period but pieces were less ornate than pre-WWII items with little or no use of gold. During the 1960-1980s, Geisha Girl themes continued to be made but production had shifted to Hong Kong rather than Japan. These modern pieces had very sparse designs and the use of gold was almost non-existent.
Separating Old and New
Since 1996, Chinese reproductions have made a deliberate attempt to copy original Geisha Girl patterns. Many of the reproductions use extensive gold as well as attempt to duplicate some of the originals colors. Below are some of the telltale signs of a new Chinese reproduction.
Generally, the reproductions are too perfect. On new wares, paints almost always meet the outlines of human figures, plants and trees. In originals, brush strokes of color almost always extend beyond outlines of plants and figures in at least one or more places. There can also be considerable areas within outlines that are left bare without color.
These differences are particularly noticeable in leaves and flowers. Frequently, only a single wide brush stroke flowing beyond the outlines and into the background colors several or more flowers in old pieces. There are usually obvious gaps in original flowers where the color missed pointed or narrow parts of petals and leaves. In reproductions, shapes such as flowers and robes are generally completely filled with color and colors rarely extend beyond a shape's outline.
Most, but not all reproductions, lack the raised stenciling that forms the outlines of original decorations. On originals, colors are applied over the stenciling. Many flowers and figures on reproductions are outlined in low, flat gold applied over the colors. Decoration on originals did not generally cover the entire surface; there were considerable amounts of white space left between design elements. On the reproductions, colors and designs appear over virtually the entire surface.
Another more subtle clue is in the faces of the figures. Eyes and noses on original figures are almost always simple straight lines. Eyes of figures on the reproductions have a distinct slant or slope. Many eyes on reproduction figures also have an eyeball. Also be wary of too much gold in perfect condition; original gold trim is the first area to show wear on authentic pieces. Gold on reproductions is bright and shiny; gold trim on authentic pieces is rarely bright and in perfect condition.
Don't base your evaluation of age on marks. The Chinese reproductions come with a variety of marks virtually identical to those on genuinely old Nippon.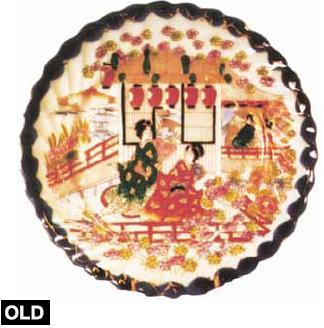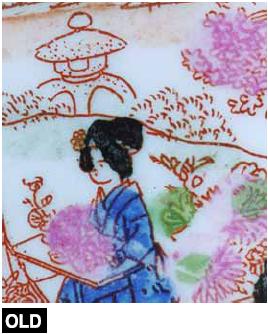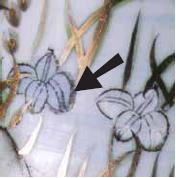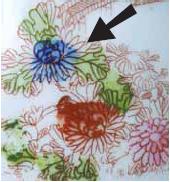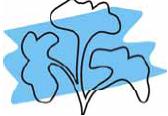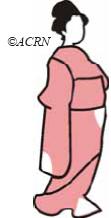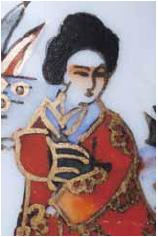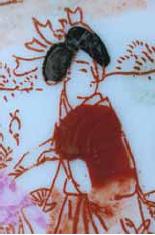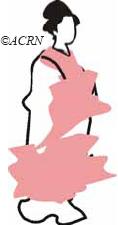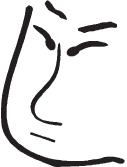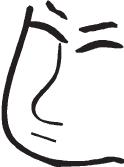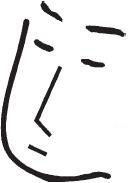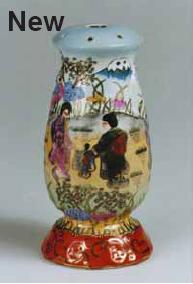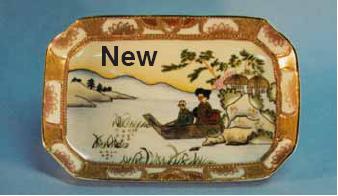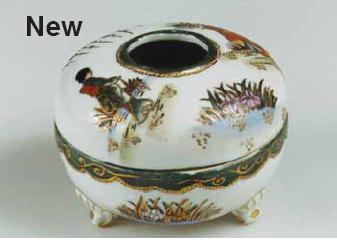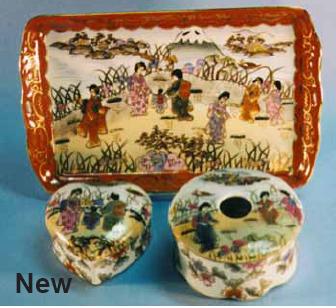 Real Or Repro is an industry resource powered by
a vetted marketplace of dealers and winner of numerous
Ecommerce Bytes Sellers Choice awards
for Quality, Usability, Customer Service, Communications and Most Recommended Selling Venue
---
So now,
Our Ruby Lane Shop Owners
invite You
to shop with them for the
Real Deal
on Ruby Lane ...