Everybody has a Frederic Remington for SaleBy
Mark Chervenka
Everybody has a Frederic Remington for Sale
Bronzes by Frederic Remington are among the most widely reproduced of all metal sculptures. Some unauthorized copies of his work have been traced to at least 1920. But since the copyright protection expired in the 1960s, the number of reproductions in the market has exploded.
So how do you authenticate a Remington bronze? The best way to start is with a healthy dose of realism. The whereabouts of virtually all original Remington bronzes is well documented such as in Icons of the West (see NOTES), a book about Remington's works by Michael Greenbaum. Practically all original Remingtons sold today are offered through major auction galleries or well known art dealers. The least expensive original will probably sell for $75,000. Chances of you finding an original at the local flea market or having one walk into your shop are extremely remote.
Most Remington reproductions can be detected by following the guidelines offered in other articles about metal sculptures in general. The Frederic Remington Museum of Ogdensburg, New York (see NOTES) offers these two important tips to help you eliminate other Remington look-alikes.
Foundry marks–Authentic Remington bronzes are permanently marked with the foundry name (see Figs. 5, 6, 11). The majority of reproductions do not have foundry marks. All of Remington's originals were produced by only two firms: Roman Bronze Works and Henry-Bonnard Bronze Co. Any other name is automatically a forgery. Henry-Bonnard produced only sand castings for Remington; Roman Bronze Works, only lost wax castings. Any lost wax cast piece with a Henry-Bonnard foundry mark is automatically a forgery.
Casting Number Originals are permanently marked with a number indicating where in the production sequence they were produced (see Figs. 9 & 10) Many reproductions are marked in limited edition fashion with a purported casting number followed by the total edition number such as "12/250" or "55 of 500". Originals were never marked with the edition or production number in this manner.
Many originals were made in such limited numbers that finding any additional examples would be highly suspect. Only one original each of The Buffalo Signal and The Buffalo Horse, for example, were made. Less than 15 Coming through the Rye were originally made.
NOTES For more information on Remington's works, including markings and provenance of known works, and comparisons of new and old, ACRN recommends Icons of the West published by the Remington Museum. Price $49.95. For ordering information call 315-393-4464 or visit their web site www.fredericremington.org
Out of print but valuable for comparing of old and new is Cast and Recast, The Sculpture of Frederic Remington, Michael Shappiro, © 1981, The Smithsonian Institution Press.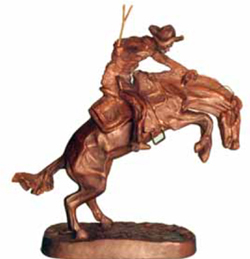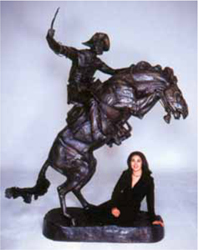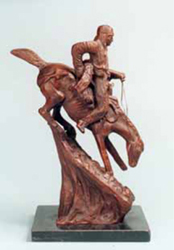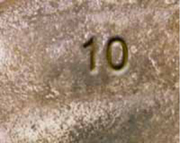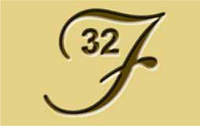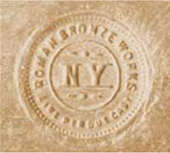 Real Or Repro is an industry resource powered by
a vetted marketplace of dealers and winner of numerous
Ecommerce Bytes Sellers Choice awards
for Quality, Usability, Customer Service, Communications and Most Recommended Selling Venue
---
So now,
Our Ruby Lane Shop Owners
invite You
to shop with them for the
Real Deal
on Ruby Lane ...