Ephraim Faience Art PotteryBy
Mark Chervenka
Ephraim Faience Art Pottery - New Pottery in the Arts and Crafts Style
Emphraim Faience Art Pottery, founded in 1996, specializes in making new pottery in the styles and colors of the Arts and Crafts period.
The majority of the company's first pieces were based on copies of well known period makers such as Grueby, Newcomb Saturday Evening Girls (SEG) and others. Later designs, though, have focused on contemporary interpretations of the general Arts and Crafts style.
Occasionally, some Ephraim pottery drifts into the antiques and collectibles market and can cause some confusion. Separating new Ephraim pottery from pieces by vintage makers, however, is relatively easy because all Ephraim is marked.
Kristin Cramer, Ephraim business and marketing manager, shared the history of Ephraim's marks. The marks and the dates appear below.
"It has always been Ephraim policy to permanently mark all pieces with all marks permanently incised into the clay," said Cramer. "The only exceptions are a few pieces accidentally not marked and caught as they were leaving the studio. Those pieces are marked with an ink stamp. But that amounts to only a handful of pieces since the pottery began."
Ephraim date marks are based on a clock face. Either initials or tick marks have been used to indicate the year of production. Initials at the nine o'clock position, for example, indicate 1999 the first year the system was used. Two tick marks have been used since 2001. One tick mark remains at the 12 o'clock position, while the other advances clockwise around the outer edge of the mark. The second tick began at the one o'clock position in 2001 marks, advanced to the two o'clock position in 2002 and will appear at three o'clock in 2003 marks.
All Ephraim designs except tiles are limited to 500 maximum piece production run. Around 20 to 30 new designs are introduced per year. Designs remain in catalogs for about two years.
Ephraim is aware that some of its pieces may be, either accidentally or deliberately, incorrectly represented by secondary sellers. "If people see an example of pottery they question, we encourage them to contact our office," said Cramer. "Many customers have seen pieces on internet auction sites like eBay and have called us for verification. We're always glad to help."
For more information, questions, or a catalog, contact Ephraim Faience Pottery directly. toll free– 1-888-704-7687; on the web– http://www.ephraimpottery.com by mail– Ephraim Faience Pottery, 203 West Lake Street, Lake Mills, WI 53531-0168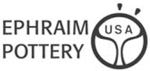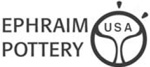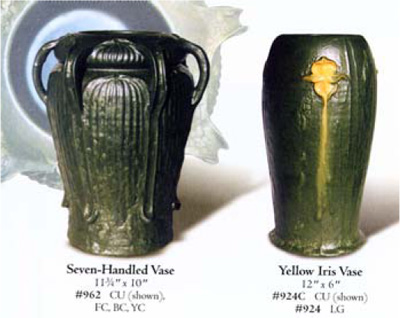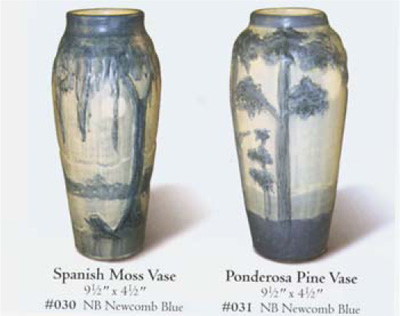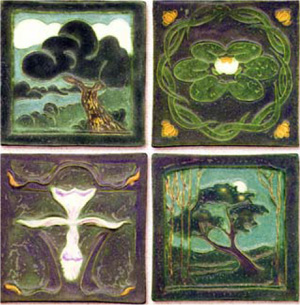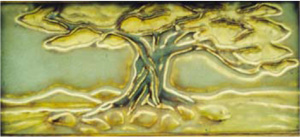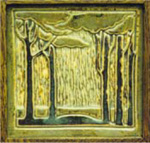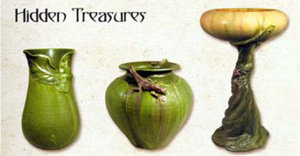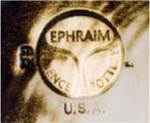 Real Or Repro is an industry resource powered by
a vetted marketplace of dealers and winner of numerous
Ecommerce Bytes Sellers Choice awards
for Quality, Usability, Customer Service, Communications and Most Recommended Selling Venue
---
So now,
Our Ruby Lane Shop Owners
invite You
to shop with them for the
Real Deal
on Ruby Lane ...