Digital Fakes from Inkjet, Laser and Thermal PrintersBy
Mark Chervenka
Digital Fakes from Inkjet, Laser and Thermal Printers
In many cases, factory produced reproductions are made in such large numbers that their sudden appearance alone is often enough to make buyers suspicious. Most are relatively easy to detect after they are publicized. Once buyers are informed of specific differences between new and old – such as marks, signatures, mold seams, dimensions, etc.- catching mass produced fakes often becomes simply a matter of communication.
A more serious, growing problem has become detecting one-of-kind fakes and fantasies made on digital printers. As the price of good quality color printers, scanners and imaging software has continued to fall, the number of do-it-yourself part time fakers and forgers has continued to rise. It used to be you could keep up on the latest reproductions by monitoring the catalogs and showrooms of four or five importers. Now, anyone with a home computer is a potential source of custom made fakes and reproductions.
Such home made fakes are particularly dangerous. First, they dribble into the market in such small numbers no one becomes suspicious. Second, they exist in countless variations and are hard to categorize and warn against. Third, while most buyers know that signs, posters, prints, postcards and catalogs are widely reproduced, very few are aware that paperweight inserts, labels for crates, barrels, bottles and boxes, company letterheads, clock and watch faces, toys, political and campaign memorabilia and virtually endless list of other three dimensional items can be faked with digital images.
The explosion in digital fakes is simple economics. Before low cost home computers, scanners and color printers, it required a major investment to produce printed fakes. Traditional color printing required professional photography to obtain your original image, four part negatives to print color (separations), studio time to add any lettering or trademarks, paper costs and a minimum run on the printing press. To reproduce let's say 500 8 x 10″ full color Coca Cola advertising posters, you'd probably spend a minimum of $1200-$1500. True, your final per piece cost would only be $2.50-$3 but you still have to pay a substantial up front cost to begin.
Assuming you already own a home computer and scanner, simple digital fakes have virtually no start up costs. You don't even need a color printer. Simply take your digital image files to most any digital production service or office center and they will print your color files for you for $1-$2 a sheet.
The most convincing digital fakes are usually combined, or "married" to a genuinely old object. Starting with an inexpensive original item from a common manufacturer with no collectible value, the faker adds a new digital image of a widely sought after name or trademark with a very high collectible value.
Two examples in this article are the genuinely old perfume bottle in Fig. 8 and the clock in Fig. 12. Originally having labels from unknown makers, these types of items can be picked up for just a few dollars at flea markets and garage sales. The original labels are removed or covered over, fake digital labels applied and the items are resold with now highly collectible names. Clocks with Keen Kutter, Winchester and other faked labels have sold for $150-$250.
How typical digital fakes are made
Besides using genuinely old objects, skilled digital forgers carefully combine graphic elements to enhance the appearance of authenticity and increase demand. The Coca Cola image under the paperweight in Fig. 7, for example, was actually used by the Coca Cola company in 1901 as the top of a calendar. It was scanned from a reference book on Coke and the original lettering above the woman's head removed. The World's Fair line was added to increase the appeal. The original calendar currently lists for around $4,000 in price guides. How much would the "rare and unlisted" Worlds Fair paperweight be worth?
The perfume bottle in Fig. 8 shows another common way to combine old and new. First, the genuinely old original label (Fig. 10) was scanned. Then the original low value company name was removed and California Perfume Co. added (Fig. 9). The new high value label was then applied to the old bottle. Note the original paper band around the bottle neck. California Perfume was the forerunner of Avon and, if original, this bottle would be worth $125-$175.
The Roosevelt paperweight below and the recipe box in Fig. 5 are other examples of fantasy digital images "authenticated" in reference books. Keep in mind that once an image is captured, it can easily be repeated in slightly different versions. It's only a minute or two of typing to change the advertising message of the Roosevelt paperweight, for example, to Winchester Rifles, Libbey Glass, or any other message.
Another use that's developed for digital images is the creation and repair of paper covered wood toys such as 20th century Fisher-Price and 19th century doll houses, fire stations, animals and soldiers (see goat cart, Fig. 11). Repairs are made by simply scanning the undamaged side of a toy, reversing the image in the computer and printing out the new image ready for pasting. New toys are created by either directly copying originals or making new creations from images scanned from books or catalogs.
Detecting digital images
Examinations of suspected digital images should begin with text or lettering using a good quality 10X loupe. Lettering and text in traditional color printing almost always appear as solid colors with well defined outlines. Lettering and text produced by the majority of digital printers is virtually always composed of fuzzy or jagged dots with a hazy, blurred outline. Even if the body of digital letters appears to be solid, there is almost always a halo of mixed colors around the edges of the digital letters (see Figs. 13-17).
Another common problem with digital images is the frequent appearance of unpredictable patterns created by the scanning process. Some of the more frequent patterns are fine parallel lines (Fig. 18, pg. 40) and grid-like structures (Fig. 20, pg. 40). But keep in mind that you aren't looking for any particular shape, just any unusual patterns. Strange patterns most often occur in broad areas of solid colors, especially areas where contrasting colors meet. Many digital images produced on inkjet printers also display an effect called "banding," appearing as parallel horizontal rows (Fig. 21).
The highest quality digital images are produced by thermal and dye-sublimation printers. These machines use various versions of solid wax to produce superb images of photo-like quality. In addition to the other detection techniques described above, thermal and dye-sublimation prints are generally very slick and even waxy feeling; printed areas may have a slightly tacky surface.
Perhaps the easiest way to catch about 99% of the fake digital images is with a black light. Although some digital printers can produce images on any plain paper, most digital images are produced on specialized paper made expressly for digital printing. All of those new papers fluoresce bright white under black light. Even if a new piece of paper is glued to an object, the exposed edge of a label, clock face or photo is all the surface you need to conduct an accurate test.
Digital summary
The best defense against the increasing number of digital images is simply to be aware they exist. Maintain a healthy skepticism about all printed images not just the flat framed pieces that hang on the wall. And don't limit your suspicions to images on paper. Digital printers can deposit images on a wide range of material including linen and canvas (Fig. 22).
Remember, there are also plenty of reproductions in the market made by traditional printing techniques. Study and know how original images of interest to you were produced and learn to recognize that process.
Fairly convincing fakes can be made on relatively simple software that comes with most scanners. But even special software with advanced controls like pattern filters, color shifts, retouching, advanced lettering and other features costs only $300-$600.
The term "digital printer" in this article has been used to mean any printing device controlled by computer commands. A "digital fake" refers to an image edited and manipulated by computer software and whose output was controlled by computer commands.
Editor's Note: The examples ACRN created for this article are based on widespread fakes known to be in the market. All the techniques described in this article are well known to fakers and forgers and reveal nothing new. We felt it was necessary to openly publish this information to keep honest and ethical persons up to date with what the other side is capable of doing.
Steps to create a forgery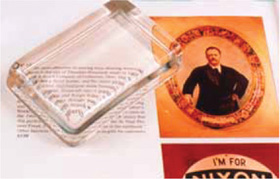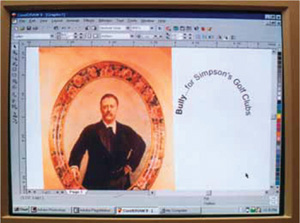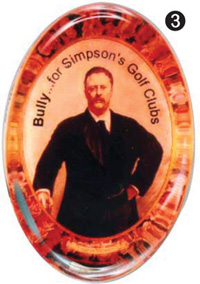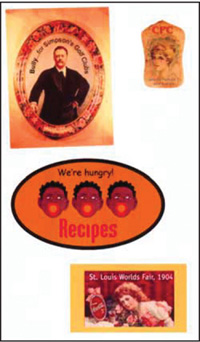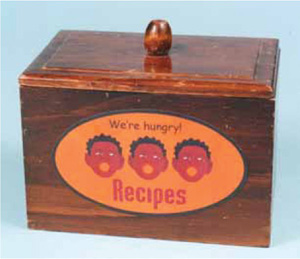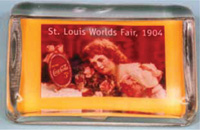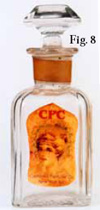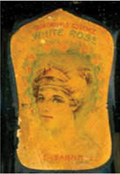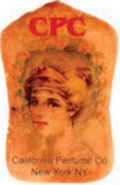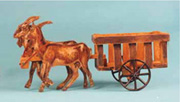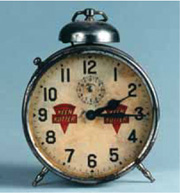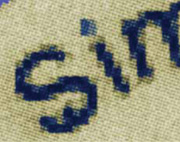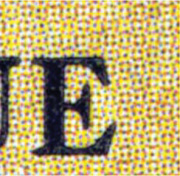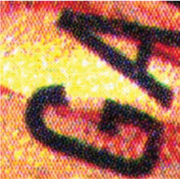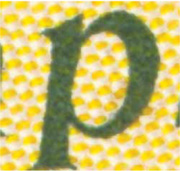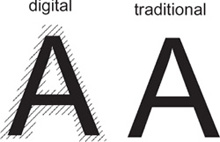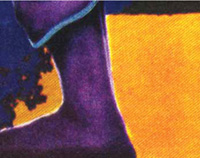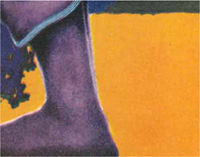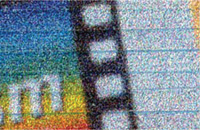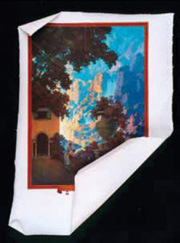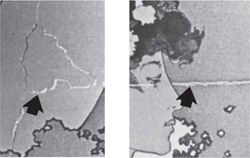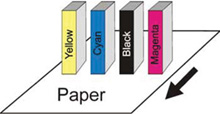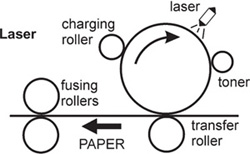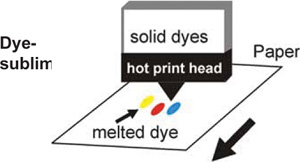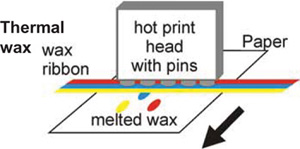 Real Or Repro is an industry resource powered by
a vetted marketplace of dealers and winner of numerous
Ecommerce Bytes Sellers Choice awards
for Quality, Usability, Customer Service, Communications and Most Recommended Selling Venue
---
So now,
Our Ruby Lane Shop Owners
invite You
to shop with them for the
Real Deal
on Ruby Lane ...