Custom made bottlesBy
Mark Chervenka
Custom made bottles
including names, dates and other alterations
Brand names like "Gridley's Celebrated Balsam of Naptha & Wau-A Hoo" and "Ferro Quina Stomach Bitters and Blood Purifie" are now eagerly sought by collectors as much for their strange names as their attractive glass bottles. Prices for such bottles are generally based on the color of the glass used, the bottle's shape, how it was made and the appeal of the company's name. Anyone who collects and deals in such bottles should be aware that modern technologies can be used to "custom make" to order many of the features that make old patent medicine and liquor bottles so interesting. The differences between old and new are explained in the photos.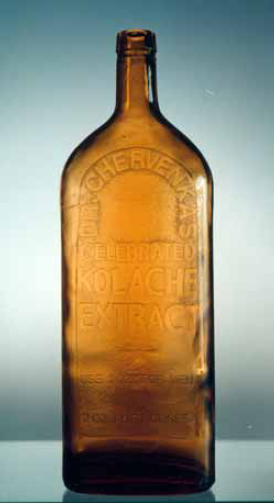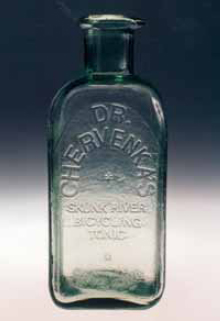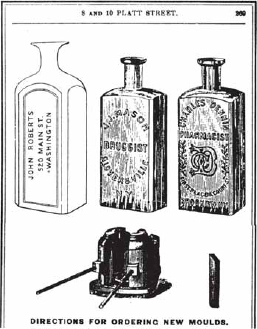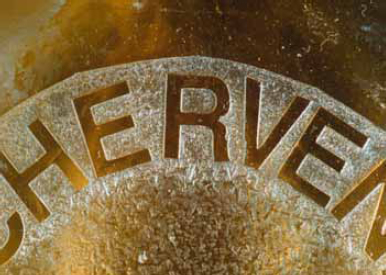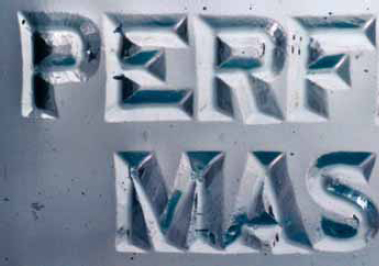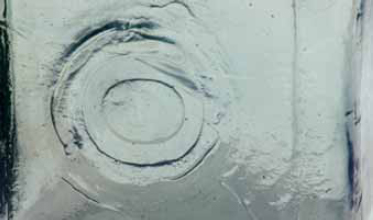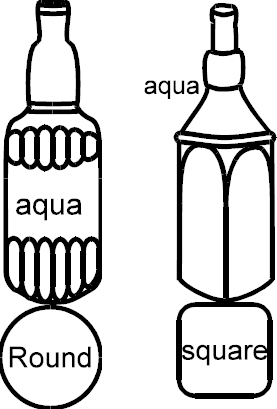 Bottle Shapes Available
The bottles illustrated here are what just one firm offers as stock items to put custom lettering and designs on. In practice, any bottle, new or old, can be used. Illustrations include glass color and show a cross section.