Confusing Perfumes Resemble Vintage OriginalsBy
Mark Chervenka
Confusing Perfumes Resemble Vintage Originals
Classic perfume designs of the 1920-30s have inspired many new look-alike items. Many of these modern bottles made between the mid-1960s through the present day find their way into the antiques market and inevitably cause confusion.
Most of these modern perfumes were sold by giftware importers and distributors. The company of Silvestri in particular has had a number of new perfumes made in Taiwan that resemble vintage originals. Generally, Silvestri bottles do not exactly copy a specific bottle, but rather combine the general look and style of the period pieces.
Fortunately, most Silvestri Art Deco-styled perfumes mix and match bottles and stoppers from different vintage companies. The mismatched stopper and bottle combinations can be an important clue to help you separate many new Silvestri perfumes from vintage originals (see Figs. 2, 3, 10, 11). Of course, you'll need a catalog reprint or a reference book on antique perfumes, but this method is still a good way to identify the new unmarked Silvestri bottles.
Another company which made perfumes which are now confusing collectors is Papillon. This company sold a series of small glass perfumes in the early 1980s (Fig. 7.) Unlike Silvestri bottles which are not permanently marked, Papillon bottles are generally marked "Made in France" in raised molded letters in the glass.
The majority of Papillon bottles are copies of vintage originals. The two examples shown in Figs. 8 and 9 are based on vintage bottles by Molinard and Coty respectively. They are shown in the brochure under the names Tiffany and Fleur de Lis.
The new Papillon bottles can most easily be identified by a plastic ring around the dowels of their stoppers. These plastic rings date from the mid-1960s. Any piece with the rings could not have been made before that time. The plastic rings were an inexpensive way to create a fluid-tight seal on perfumes without the expense of precisely grinding the glass stoppers.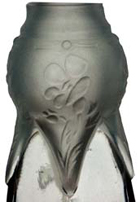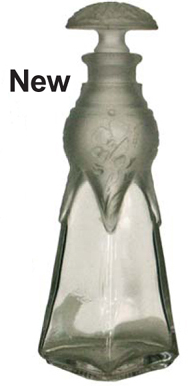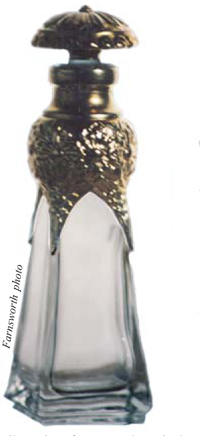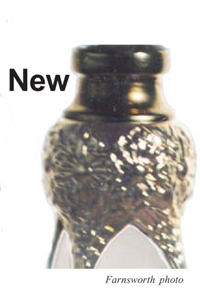 A closer look at stoppers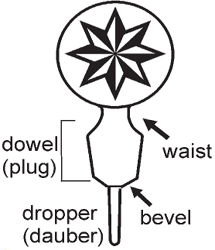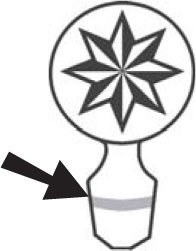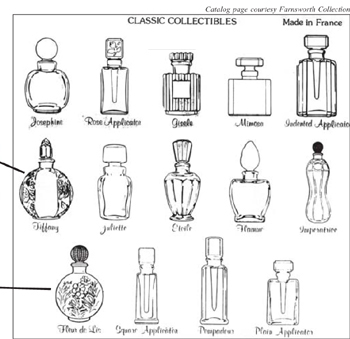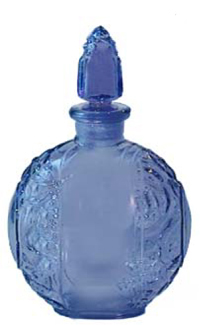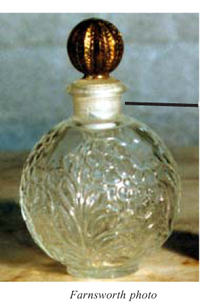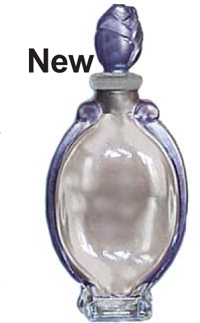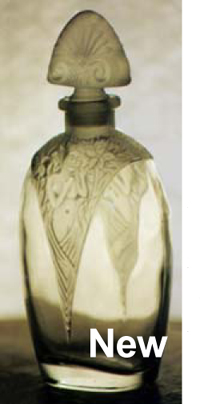 Special thanks to perfume historian and collector Helen Farnsworth for the loan of her photos and help with the background for this article.