Confusing Marks on New Vaseline Glass ABC PlateBy
Mark Chervenka
Confusing Marks on New Vaseline Glass ABC Plate
The 6″ ABC vaseline glass plate shown in Fig. 1 has two molded marks in the center. One mark is a bee (insect) with the letter H on the left wing, the letter I on the body and the letter G on the right wing. This mark was used by Higbee Glass, in operation ca. 1900-1920.
The other mark, an outline of the state of Ohio with the letter M, is the present day mark used by Mosser Glass Company of Ohio. Mosser Glass bought the original Higbee ABC plate mold and added the Mosser trademark next to the original Higbee bee mark. Mosser marks are shown in Fig. 4. Original Higbee mark and two common look-alike marks are shown in Fig. 3.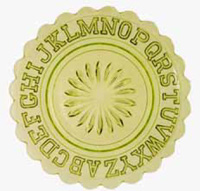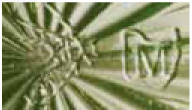 Bee marks old and new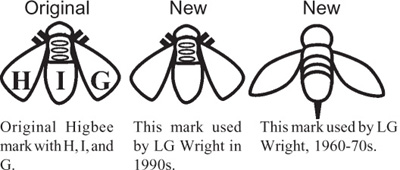 Current marks of Mosser Glass

Real Or Repro is an industry resource powered by
a vetted marketplace of dealers and winner of numerous
Ecommerce Bytes Sellers Choice awards
for Quality, Usability, Customer Service, Communications and Most Recommended Selling Venue
---
So now,
Our Ruby Lane Shop Owners
invite You
to shop with them for the
Real Deal
on Ruby Lane ...