Beaded Purses CopiedBy
Mark Chervenka
Beaded Purses Copied
New glass beaded purses were made in India and sold by several mail order catalogs for $95-$115. If original, such pieces sell for $200-$300+. There are several ways to detect the reproductions.
Virtually all original pre-1940 beaded purses have die stamped metal frames. The new purses have cast metal frames. Die stamping almost always leaves the same design on the reverse side of the frame as on the front. Cast frames have a design on the front only and nearly always have a rough surface and at least some grinding marks.
The beads of original pre-1940 purses, although varying in size, are generally much smaller than those on the new purses. Old beads are seldom much bigger than twice the diameter of a pin head. New beads are 2-5 times that size. Virtually all clasps and loops for handles on original beaded purses are made separately and soldered to the frame. Clasps and loops on the new frames are cast as part of the frame. A ribbon generally concealed where the lining is attached to the frame in original purses; it is missing in the new.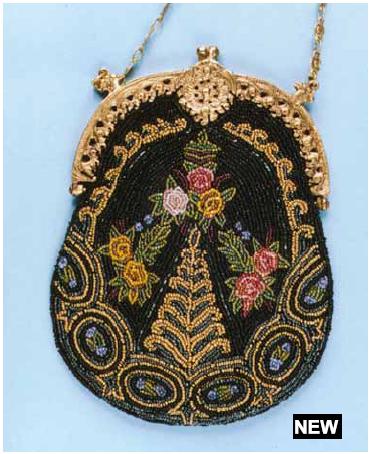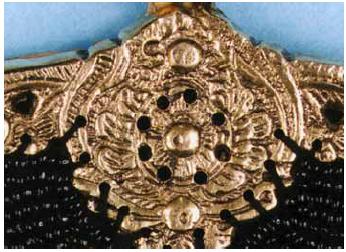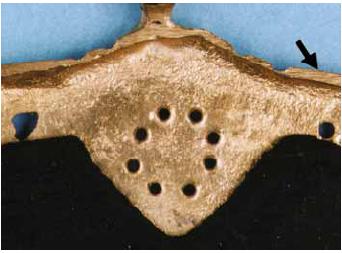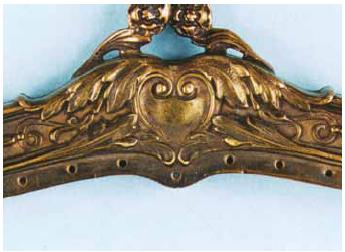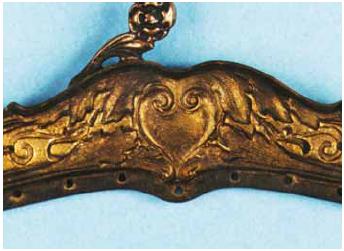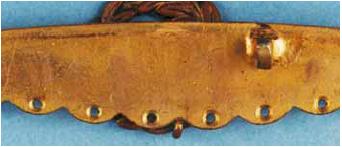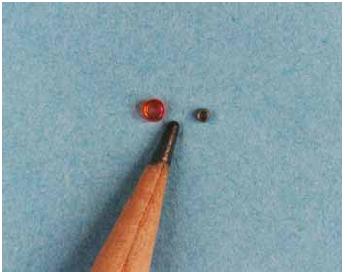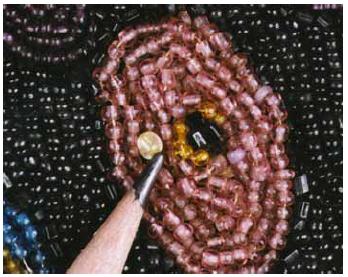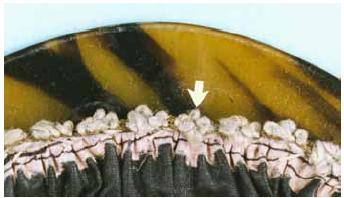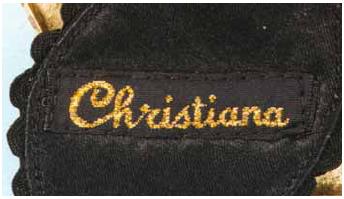 Real Or Repro is an industry resource powered by
a vetted marketplace of dealers and winner of numerous
Ecommerce Bytes Sellers Choice awards
for Quality, Usability, Customer Service, Communications and Most Recommended Selling Venue
---
So now,
Our Ruby Lane Shop Owners
invite You
to shop with them for the
Real Deal
on Ruby Lane ...