Another Group of New Figural Napkin RingsBy
Mark Chervenka
Another Group of New Figural Napkin Rings
Another group of new figural napkin rings is available in the market. This batch was made in India. All are genuine silver plate over brass. The new rings are copies of specific Victorian originals but none have any permanent mark. ACRN paid $50 for the group of four new rings shown in this article.
As with most other new figural napkin rings, the quality of this group is very poor. The new goat, for example (Figs. 5 & 7), has a terrible frosty grainy finish that screams "reproduction".
Another interesting feature of this group is the strangely out-of-scale human figures. The children in these new pieces are not much over 2″ high which is just slightly taller than the napkin rings.
New rings themselves are all perfectly flat with very shallow stamped designs (Fig. 2). In many cases, the pattern meanders diagonally across the surface of the ring. The inside of these new rings is nicely finished unlike many other new rings which are rough inside.
Examined firsthand, none of these rings should pose a great problem. However, their poor detail is not always going to be obvious when seen on a computer monitor if you are viewing them on-line.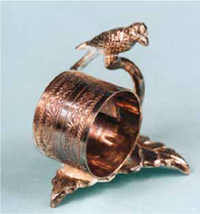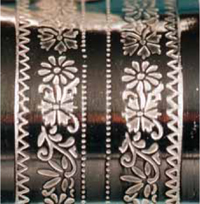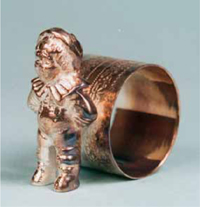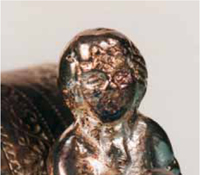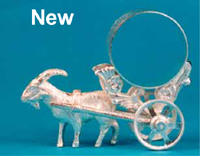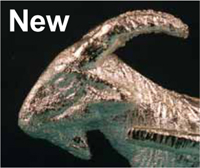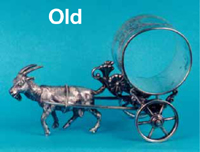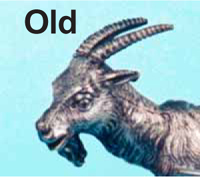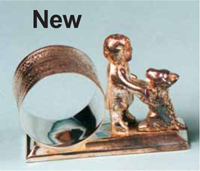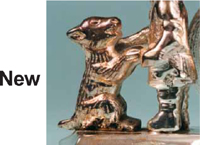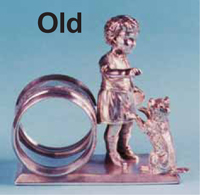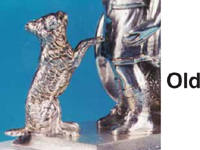 Real Or Repro is an industry resource powered by
a vetted marketplace of dealers and winner of numerous
Ecommerce Bytes Sellers Choice awards
for Quality, Usability, Customer Service, Communications and Most Recommended Selling Venue
---
So now,
Our Ruby Lane Shop Owners
invite You
to shop with them for the
Real Deal
on Ruby Lane ...