Advertising Pot Lids ReproducedBy
Mark Chervenka
Advertising Pot Lids Reproduced
A series of new advertising pot lids has been issued in exact copies of vintage designs and shapes.
Original lids covered shallow jars holding cosmetics, patent medicines, cleansers, personal grooming products and potted foodstuffs. Lids are collected for their own sake with value based on graphics, subject matter and location of the product or merchant advertised. Jars themselves are generally perfectly plain and, while nice to have present, do not have much effect on the value of the lid.
These types of covered jars were originally made and used about mid-19th century through the 1890s. Most pieces are porcelain glazed earthenware similar in appearance to ironstone-style china. Some lids – the great majority without advertising and lids not discussed here, had full color transfer decorations of classical scenes, portraits of historical and literary figures, tourist destinations, occupations and landmarks.
Images and lettering on the great majority of original advertising pot lids were black transfers underglaze. The new lids in this article are decorated in the same method.
Many, but not all original lids and jars show some crazing - a network of small lines in the glaze. However, crazing by itself is not a reliable test of authenticity. Crazing is easily introduced in modern glazes and is commonly found in reproductions. All seven of our new sample lids included heavy crazing.
Factory applied crazing in reproductions is generally very uniform in color and line width and generally appears over the entire surface. Crazing in most vintage glazes is more random. Although it may occur genuine crazing rarely covers 100 percent of a surface. It generally appears in patches here and there.
Most, but not all, vintage crazing varies in color within the same piece. Crazing on a base, for example, might be filled in with more dirt and grime than crazing on the side of the same piece. More dirt makes the crazing lines on the base appear darker than the crazing lines on the side. Lines in new crazing are generally perfectly uniform in color regardless of where they appear.
Dark crazing lines alone mean nothing. Many reproductions are intentionally made with black crazing. If black lines appear over the entire surface and all the lines are uniformly black without any variation, it is most likely a modern glaze. Almost all original lids and jars have some chips. Areas under old chips should be darkened with age. Any advertising lid in mint condition with uniform crazing over 100 percent of the surface should be examined very carefully.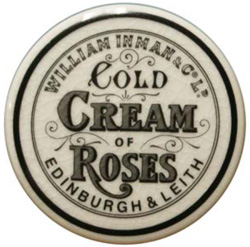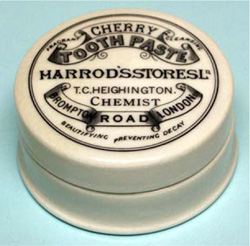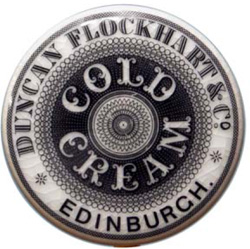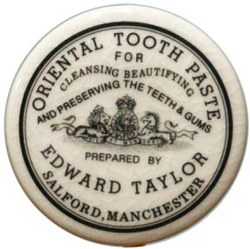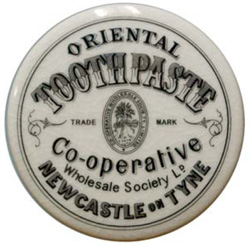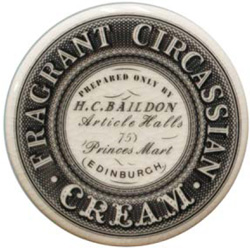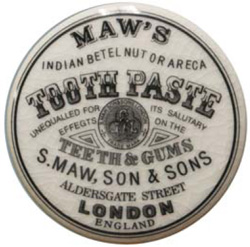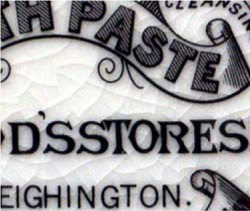 Real Or Repro is an industry resource powered by
a vetted marketplace of dealers and winner of numerous
Ecommerce Bytes Sellers Choice awards
for Quality, Usability, Customer Service, Communications and Most Recommended Selling Venue
---
So now,
Our Ruby Lane Shop Owners
invite You
to shop with them for the
Real Deal
on Ruby Lane ...