Acid Marks: How They Are ForgedBy
Mark Chervenka
Acid Marks: How They Are Forged
Most acid etched forgeries have traditionally been made with rubber stamps. Steps in making a new rubber stamp to apply the forged marks are simple and inexpensive. The new rubber stamps with forged marks made for this article cost an average of about $8-10 each.
The most frequently forged acid stamped marks are those on American Brilliant Period cut glass. Forged marks on cut glass are so common that most advanced cut glass collectors ignore acid stamped marks altogether. Experienced cut glass collectors and dealers who specialize in cut glass, generally focus on the pattern, shape and quality of cutting not on marks or signatures.
"Almost all desirable old cut glass can be attributed to specific companies by patterns and shapes in cut glass catalogs and reference books," said one advanced cut glass collector interviewed for this article. "About the only people interested in acid stamped marks are beginning collectors or dealers that handle a general line. As long as someone is willing to pay extra for a marked piece, unethical people will fill that demand by applying forged marks."
The collector went on to say that as much as 30 to 40 of all acid marked pieces he has seen have been forged. Either new marks were on new glass, new marks were on originally unmarked old glass or the company name stamped on an old piece was not the company that actually made the old piece (such as a Libbey mark on a Hawkes pattern for example).
New Method of Applying Forged Marks
There is a method used for forging acid marks that has not been widely reported. This method is to convert original artwork into a self-adhesive stencil—the areas to be etched in acid are open, those areas not to be etched are protected (Fig. 6).
These stencils can be made up in advance and carried around until needed. They are used by first rubbing the stencil onto the piece of glass to be marked (Fig. 5) and then brushing on the acid. Rinsing the stencil under ordinary water removes the stencil material and leaves the acid etched mark.
This means forged marks can now be applied on tightly curved surfaces and small difficult to reach areas that were virtually impossible to mark with rubber stamps. This includes under lips and rims of pitchers, the back side of handles (the side that faces the pitcher) and around stoppers.
Detecting New Marks
There is some disagreement about how to detect forged marks. Some cut glass specialists insist that any smudged mark is new; others think at least some original marks were also smudged when applied. Some say old marks should show signs of wear and be hard to see; others say old original acid marks should still be relatively sharp and crisp.
One of the most effective ways to date marks was to inspect them with a 10X loupe. Old scratches in an original mark on an old piece of glass will be unfrosted because the glass and mark were scratched at the same time. If a new mark is applied to genuinely old glass with old normal scratches, the new mark will fill in the old scratch with acid and the scratch will be frosted. New marks on new glass will show no normal wear to either glass or mark and should be suspect for lack of wear.
The best way to avoid forged marks is to refuse to pay higher prices for marked examples. Without a demand, forged acid marks would likely disappear.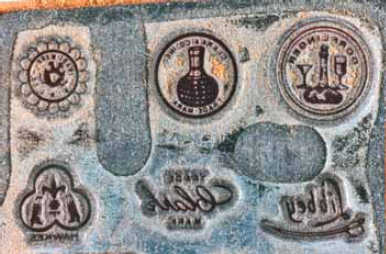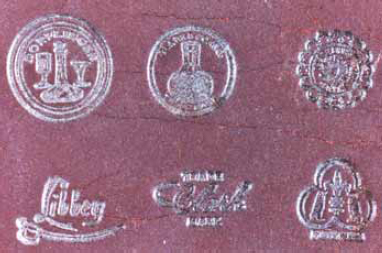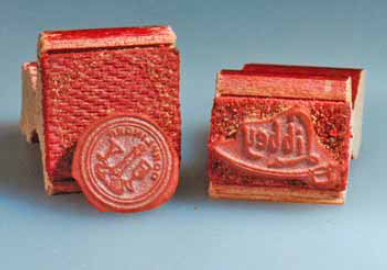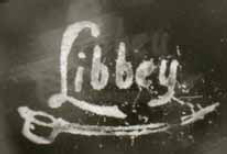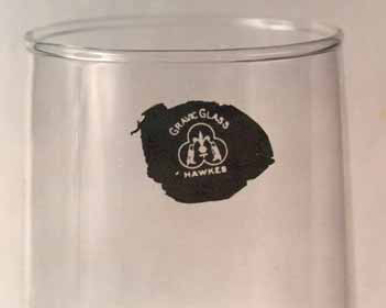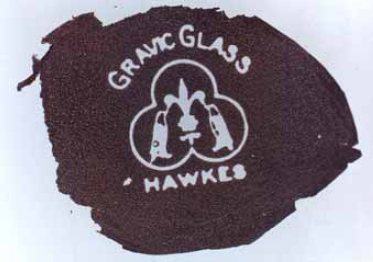 Real Or Repro is an industry resource powered by
a vetted marketplace of dealers and winner of numerous
Ecommerce Bytes Sellers Choice awards
for Quality, Usability, Customer Service, Communications and Most Recommended Selling Venue
---
So now,
Our Ruby Lane Shop Owners
invite You
to shop with them for the
Real Deal
on Ruby Lane ...