Majolica ReproductionsBy
Mark Chervenka
Majolica Reproductions from China
The continuing flood of reproductions pouring in from China now includes copies of Victorian majolica. Unlike most previous foreign made majolica reproductions, the majority of new Chinese pieces are close copies of specific originals. Beginning collectors or dealers with little experience in original majolica could easily confuse new for old if they only rely on photographs in books for authentication. This article will show buyers basic construction features to help them avoid the new Chinese reproductions.
Separating New from Old
In general, the features which characterize the Chinese majolica are: 1.) hollow handles, 2.) unglazed bottoms, 3.) dull rough surface glazes, 4.) poor molded detail 5.) dark background colors of predominantly yellow-brown or gold-brown, and, 6.) patterns on the outside of vases and pitchers can be seen and felt on the inside.
Chinese majolica reproductions vary widely in quality. Poorly made pieces show most if not all of the points listed above. Better made pieces offer some exceptions to the general rules but almost always fail two or more tests.
Here's an example: While all the poorly made new pieces have dark colors and rough dull glazes, some better made new pieces (Fig. 2 and Figs. 18-22) have shiny smooth glazes and bright colors. The copy of the Wedgwood umbrella stand, Fig. 1, for instance, does have a smooth shiny glaze and some bright colors on some pieces of fruit. However, it also has a 1.) a dark golden brown all over background, 2.) a painted but unglazed base and 3.) the outside pattern is clearly evident on the inside (Fig. 14). This piece was the most expensive of our new sample that cost around $149 but it fails three tests; verdict, new.
Let's look at some other apparent exceptions in the examples. The handles on the fish and pig pieces form obvious holes on the inside where they meet the pitcher body (see details in Figs. 11 & 12) which is a clear sign of a new piece. But looking into or feeling the sides of the teapot and frog pitcher, no holes can be found where the handles join the bodies. Does this mean the handles are solid? No, you just need to look carefully at the whole piece. Under close examination you'll find firing holes (Fig. 13) in both handles. Firing holes permit expanding air to escape from hollow pieces when they are fired in a kiln. On the frog, it is on the outside of the bottom; on the teapot, it is on the inside loop.
So although all the pitchers and the teapot shown here have shiny smooth glazes with bright colors they are all easily proven new by a thorough inspection. All have unglazed bottoms, hollow handles, and the pattern on the outside can be felt or seen clearly on the inside. Again, these new pieces failed more than one test.
Taken as a group, most new Chinese majolica is also heavier than the Victorian originals they copy. Although weight is hard to evaluate when out buying, the differences are very obvious with new in one hand and old in the other. The other tests, unglazed bottoms, hollow handles, etc., are much more accurate tests for age than weight alone.
The samples purchased for this report were bought from six different sources, two reproduction wholesalers and four general giftware catalogs. Wholesale prices on pitchers averaged $15; larger serving pieces averaged $35-$60.
For general use, the six guidelines in this article are much faster and more accurate than using measurements to evaluate age on direct copies of old originals.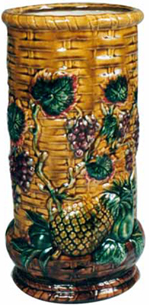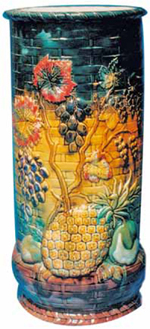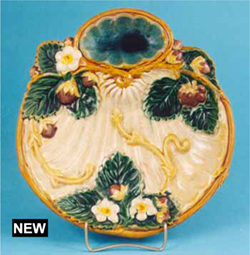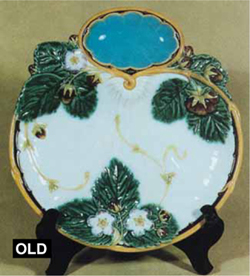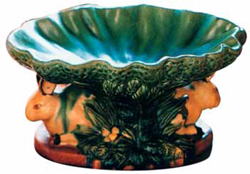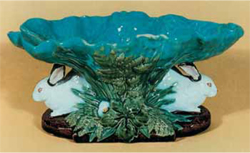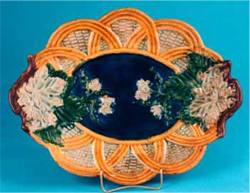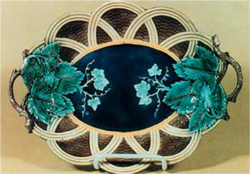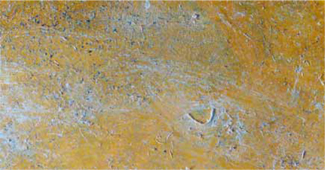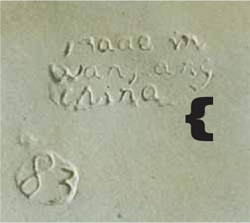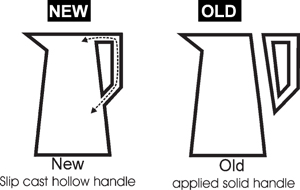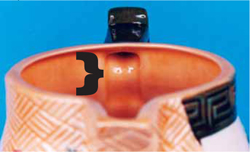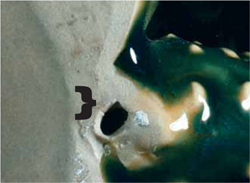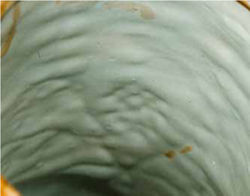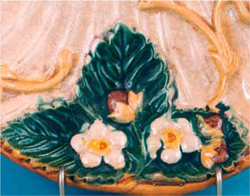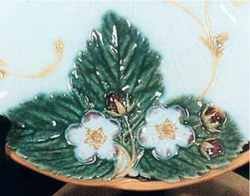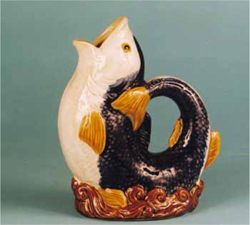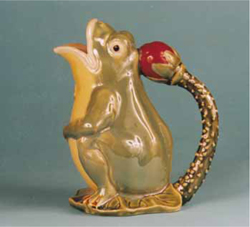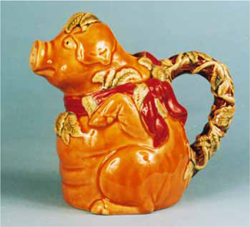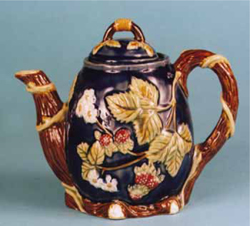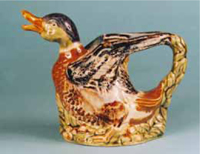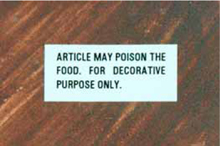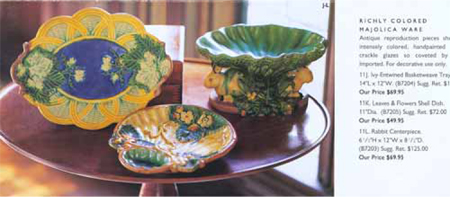 Real Or Repro is an industry resource powered by
a vetted marketplace of dealers and winner of numerous
Ecommerce Bytes Sellers Choice awards
for Quality, Usability, Customer Service, Communications and Most Recommended Selling Venue
---
So now,
Our Ruby Lane Shop Owners
invite You
to shop with them for the
Real Deal
on Ruby Lane ...